Integrations 101: Connecting to Dropbox
Tips on maximizing our partnership with the powerful cloud-based file storage platform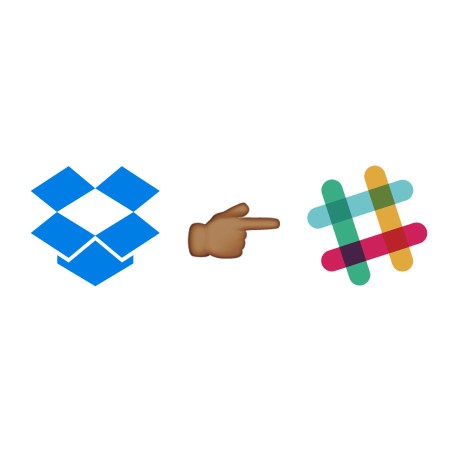 Making the Case
Slack helps teams keep all their communication organized and searchable, in one convenient location. Each member of a Slack team might have a personal Dropbox account, while the business might have a larger shared corporate account. If a designer on your team is sharing mockup images from their Dropbox folder into Slack, a few weeks later when the new design is ready to implement, you might have a difficult time finding the discussions, references, and the files themselves.
Simply put, connecting Dropbox to Slack means keeping all your information in one easy to find place that is fully searchable, by connecting any number of Dropbox accounts with your Slack team.
Important Clarifications
For future searching within Slack, try to give good, descriptive file names to all your images and documents shared from Dropbox so you can more easily find them later.
Granting access privileges to your Dropbox does not mean Slack will automatically begin scanning all your files in your entire Dropbox account.
Slack will index only the files you choose to paste into a channel, cataloging all the text inside documents and text describing images.
How To
As a Dropbox user, if you've ever dropped a link to a Dropbox file in Slack before, you likely encountered this:

If you pasted a link to an image on Dropbox, it would automatically appear, but you might have wondered what more you'd get if you imported "all further Dropbox links".
The great thing is you can start the integration process by simply following the "Yes" link in the options shown.
1. You will be asked to login to Dropbox if you haven't already, and if you have both a work and personal Dropbox account, you'll be asked to choose which one you'd like to connect to.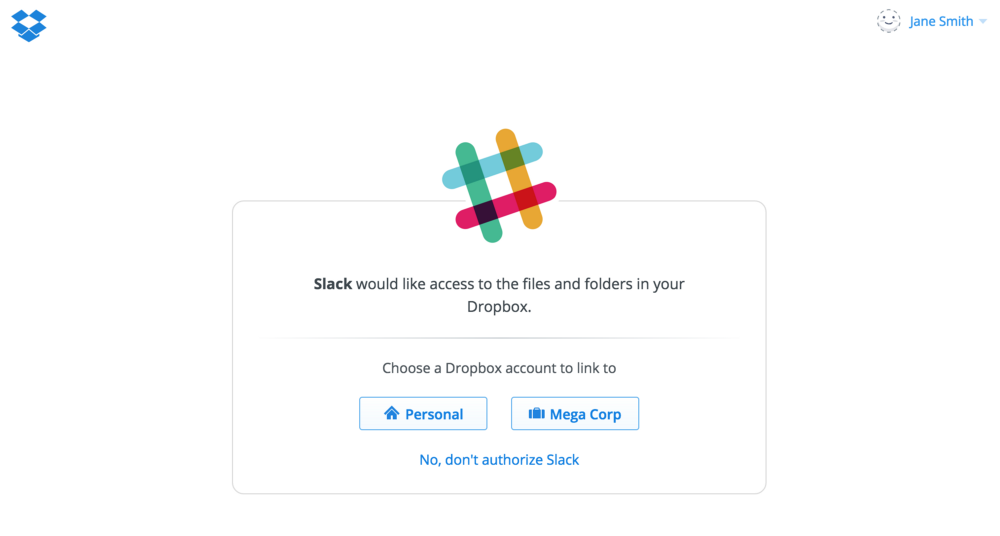 2. You're done. You will get this success message in the channel if you chose "Yes" in the initial Slackbot question.

3. You can revisit the connection to Dropbox and revoke it at any time from your Configured Integrations page in your team's Slack admin.