Integrations 101: Getting Started with IFTTT Recipes
A close look at the popular apps features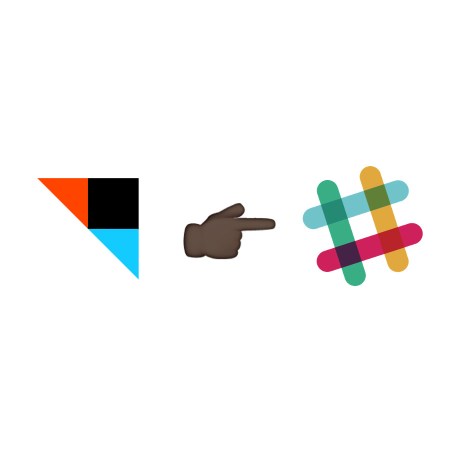 What can IFTTT do for my team?
IFTTT is a powerful tool for:
Automating repetitive tasks
Pinging you with reminders
Sending notifications to the perfect place at the perfect time
Updating status reports from various tools automatically
Combining all the features of IFTTT with Slack, you can build lots of simple shortcuts (called Recipes in IFTTT) that will report to Slack when things change. The best part is none of it requires any programming, just a few clicks of your mouse or finger taps on mobile.
The hardest part of integrating IFTTT with Slack is deciding which of the nearly 1,000 Recipes for Slack you'd like to use. It's easy to imagine a fictitious workday completely powered by IFTTT and Slack, which might go something like this:
When you get to work, your presence is posted to an office channel while anyone that is out of the office (OOO) that day on a shared calendar could be posted in the #heretoday channel your company created for this express purpose. Any new files posted to a team's Dropbox account could trigger a message in Slack, and completed projects in ToDoist could report to Slack. Calendar reminders can remind everyone in a channel to attend that important meeting, as well as letting you personally know when you get new calendar invites. When lunchtime rolls around, you can trigger a custom bot to suggest lunch locations and at the end of the day you can be reminded to turn in your timesheets. Of course there's also fun stuff like any music playing in the office getting posted to Slack, daily weather getting posted to Slack, and NASA's image of the day added to a channel as well.
Connecting IFTTT to your Slack team
Setting up an IFTTT trigger event that posts something automatically to Slack is easy. You start by signing up an account at IFTTT then activating your Slack channel.
Next, you can either browse Recipes or create your own from scratch. Adapting existing Recipes usually requires selecting a channel to send info and tweaking any of the options under the Advanced settings links.
If you create your own Recipe, dozens of supported services on IFTTT can pipe content into a specific Slack channel on your team. You'll be able to customize the way they appear in Slack with the following variables:
Channel (required): Pick which #channel messages will post to.
Message (required): Your text-based message (can include basic formatting) and can include variables from the service you are connecting in IFTTT
Title: Text displayed above a message
Title URL: A URL for a clickable link
ThumbnailURL: A URL for displaying a small thumbnail image as part of the message.
This post is part of our Integrations 101 series that helps you customize Slack for your team using outside tools. Previously we talked about integrating Twitter and walked through writing your first bot.