Introducing Shared Channels: Where you can work with anyone in Slack
Say goodbye to email for work with external vendors, partners, clients, and more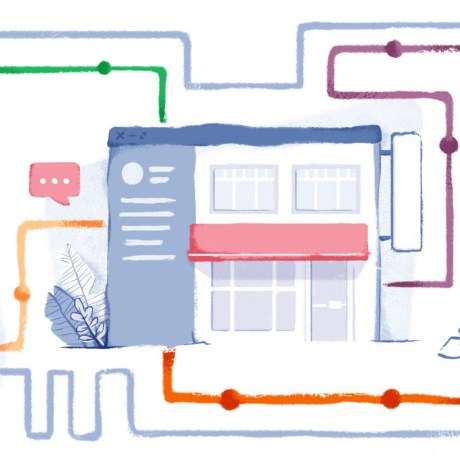 Read this post in French, German, Spanish, and Japanese.
Whether you work at a 10-person firm or a company that's 10,000 strong, channels in Slack give your team a foundation for work that's fundamentally different and far more effective than email. They organize conversations, keep communication open and transparent, and create a searchable archive that anyone on your team can reference.
Outside of bringing in individual guests, the full benefits of Slack channels have so far only been available when working with teams inside your company. But we all know your organization's work doesn't stop at its walls — it often includes external agencies, clients, and partners.
For all those cases (and more), there are now Shared Channels—a space where you can work with anyone in Slack. Shared Channels are a new kind of channel that connects two separate organizations, creating a common space for both sides to make use of Slack's communication features and platform integrations when working together.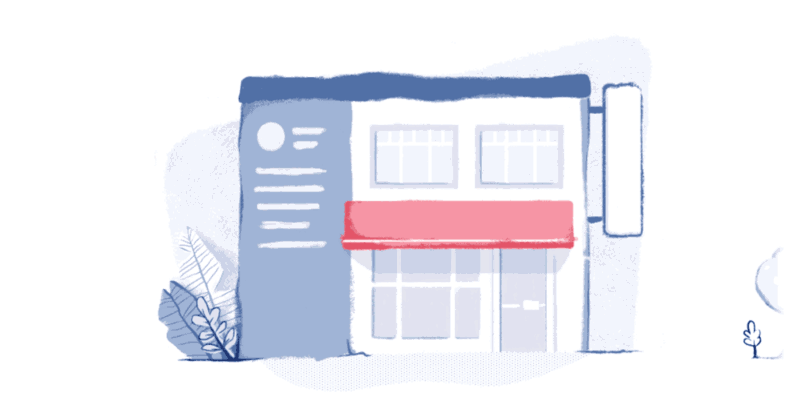 "Shared channels have increased our ability to collaborate and the level of transparency. We're able to solve customer issues a lot faster,"
There are many ways to put shared channels to use, as we've learned by trialing the feature with a handful of our customers. For example, growing fashion brand Everlane has been sharing channels with its logistics partner, Happy Returns, to provide customer service to its shoppers. Previously, the two teams used workarounds involving a mix of Slack guest accounts and email, which made it difficult to follow conversations and generally tended to slow things down. Now, all their communication happens in a shared channel (#vend-happy-returns) between the two teams, where both sides can work in real time to resolve issues more quickly.
"Shared channels have increased our ability to collaborate and the level of transparency. We're able to solve customer issues a lot faster," says Andre Julien, Manager of Operations at Happy Returns.
How it works
For the most part, shared channels work just like any other channel in Slack. They can be public or private*, and channel members from both sides can post messages, upload files, use voice and video calling features, and even send each other direct messages.
Because shared channels are part of your existing workspace, you can work from your primary Slack team and find everything you need — internal or external — in a single place. Members of a shared channel don't need to log into multiple Slack workspaces, switch between email and Slack, or repeat any information when working on projects that involve external partners.
Platform apps also work in shared channels, so you can streamline existing workflows and create new processes to work more efficiently together. For example, you can create and collaborate on Dropbox Paper documents, make calls with Zoom, or check the status of a Harvest project — all from right within your shared channel, with more apps coming soon.
Shared channels look a little different from regular channels in your sidebar so you always know whom you're working with. You can find them under a new Shared Channels header in the sidebar (unless they're starred, in which case you'll find them under the Starred header), with a double diamond symbol next to the channel name. Additionally, shared channel members from outside your company will always have their workspace's logo displayed on top of their profile avatar.
If you want to learn more about someone, you can click into their profile to view their full name, email address (depending on their team settings), timezone, and which shared channels they're in.
Join the beta
Shared channels are currently available in beta to teams on Slack's Standard and Plus plans. In order to start using shared channels, admins will first need to opt their teams into the beta by clicking the Workspace Menu > Shared channels (beta). If you're not an admin, simply ask one of your admins to enable Shared Channels (hint: you can find a list of admins in your Workspace Directory).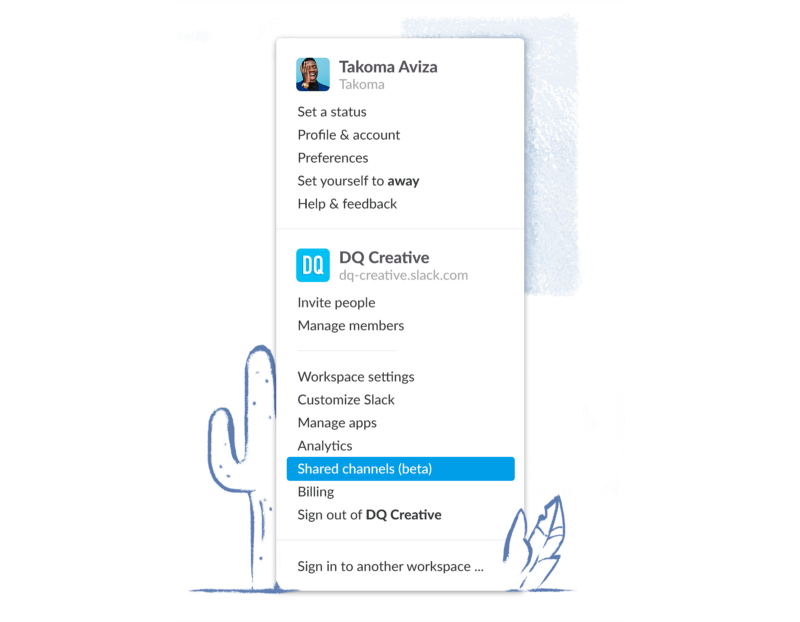 To start working with another organization using shared channels:
Select your channel: Admins can either create a brand new shared channel or share an existing one.
Send a request: Admins will then need to enter some information about the other organization so we know where to send the request.
Accept the request: The other organization's admin will receive a direct message from Slackbot, from which they can accept your request and add the channel to their workspace.
Tip: Make sure to provide admins with all the information and context they need to send your request.
Whether you're a retailer, a logistics firm, or anything in between, shared channels make working with others more organized, more productive, and just a little bit more pleasant.
---
* Private shared channels are not currently available at the start of this beta, but will be coming soon.
Shared channels (beta) are currently only available for paid teams on Standard and Plus plans; Enterprise Grid support will be coming soon. Check out our Help Center to learn more about shared channels and beta functionality. If you're interested in building apps for shared channels, visit our developer blog.
Try Slack with your team for free
No matter your job title or department, Slack can help your team work together and get things done.
Get started