Introducing Slack Enterprise Grid
A new product from Slack to power work across large organizations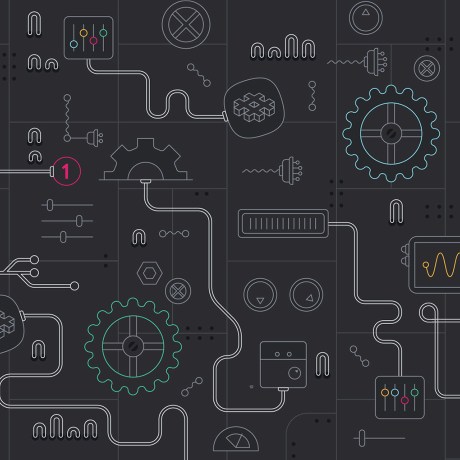 Since we started Slack in 2013, we've had one focus — to make working lives simpler, more pleasant, and more productive. And it's worked so far. Teams of all sizes rely on Slack today, from growing retailers like Blue Bottle Coffee to huge, multinational corporations like IBM.
While these companies don't operate at the same scale or in quite the same way, they all want to empower their employees to do their best work. Slack should be where that work happens, regardless of a company's size or shape, which is why we've carefully crafted a new enterprise-grade product to bring the power and utility of Slack to large, complex organizations. It's called Slack Enterprise Grid.
Dozens of companies like PayPal, Capital One, and IBM have already rolled out Grid, and we've been listening to their feedback on how it helps their many teams work together:
"Whether physical or digital, our teams expect workspaces that empower them to communicate efficiently, connect and ideate easily, and build new products quickly — wherever they are — and Slack is a great example of how they want to work," says Jennifer Manry, Vice President of Workforce Technology at Capital One. "With Enterprise Grid, Slack has preserved the sense of community, interactivity, and humanity of the workspace that our teams love, with the administrative capabilities we need as a larger enterprise."
How Grid works
Enterprise Grid adapts to how a large business is organized, providing enormous flexibility to create communication structures that mirror how teams already collaborate. It offers centralized controls to ensure that a company's data remains secure, giving administrators a single point of visibility to manage Slack. And finally, it integrates with other applications teams use at work, delivering information and better workflows right within Slack.
Several new features make this possible, including:
Unlimited workspaces for teams
Enterprise Grid comes with unlimited workspaces that can be built around the unique setup of your business, bringing together any department, team, location, or group within your organization. For individual users, these workspaces offer much of the same day-to-day Slack experience that millions have come to know and love, including conversation channels, threaded messaging, voice and video calling, and support for platform integrations.
What's different is that at the organizational level, administrators can control permissions and configure integrations on a per-workspace basis. This gives each team a focused place to work, where they can access the people, information, and applications that matter the most to their projects.
Shared channels for collaboration
For projects that involve multiple teams or departments, Grid provides administrators with the ability to create shared channels between workspaces whenever needed. These channels help teams share information with each other and make decisions efficiently, without exposing one team to extra noise or sensitive information that may be part of the other's workspace.
A unified infrastructure for your whole organization
Previously, large organizations tended to have multiple teams that used separate, unconnected instances of Slack. Now with Grid, a new single layer spans the entire company, and enables people to find each other, information, and workspaces relevant to their role or team. Search, one-to-one and group direct messaging, and discoverable workspaces all exist in this layer, which means that people can sign into Slack once and have access to all the tools, people, and spaces they need to do their job.
Administrative controls and security integrations
With Grid, your company and your data are protected on all levels. In a single view, you can manage security, policy, and compliance across your whole company. And if you need additional control, you can customize security features and policies, like data retention settings, for each workspace.
Organizations in highly regulated industries can take advantage of Slack's FINRA and HIPAA offerings. Grid also supports integrations with eDiscovery, data loss prevention (DLP), and offsite backup providers, including Palo Alto Networks, Bloomberg Vault, Skyhigh, Netskope, Relativity by KCura, and more.
New connections to the applications used at work
Grid lets you connect Slack with your pre-existing tech stack, while our App Directory, now listing over 900 integrations, helps teams find new tools to use at work. Slack's platform includes products built to solve emerging workflow needs, like CareerLark and Marker, alongside integrations with established products like Salesforce, IBM, Box, Adobe, and GSuite.
With Grid, we're also adding a new partnership with SAP, featuring a portfolio of integrations across Hana Cloud Platform, SuccessFactors, and Concur. These bots will bring real-time reporting and feedback on performance goals, message-based expense and travel management, and options for running chatops development workflows in Slack.
Curious to see what Grid can do for your business? We'd love to show you. Contact our sales team to schedule a demo. If you're a developer interested in building applications that work with Enterprise Grid, head over to our platform blog for more details on new toolkits and services you can use to build apps that are Grid-ready.