Introducing Slack Foundry: a bot that teaches the basics of Slack
Individualized tutorials for getting started with Slack and learning the features that best fit your role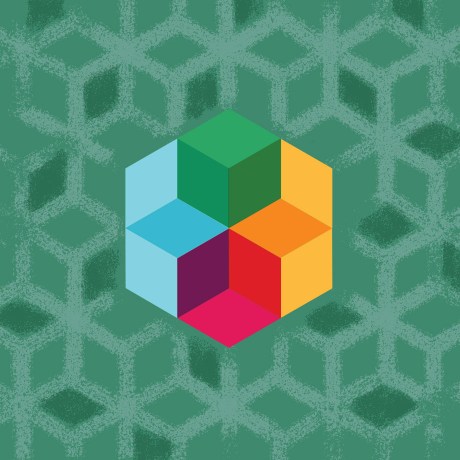 The best way to learn how to do something (and do it well) is through practice and experience. And what better place to learn about Slack than inside the app itself?
That's the goal of Slack Foundry, an app developed by Slack's user education team.
Once you install it in your workspace, simply begin a direct message with the Slack Foundry bot to get started. Read on for a preview of each tutorial.
Getting started with Slack: Tips for beginners
Getting started with Slack is comprised of three foundational lessons. Here, you'll learn the ins and outs of public and private channels, how to be transparent in Slack, adjusting your notifications and more.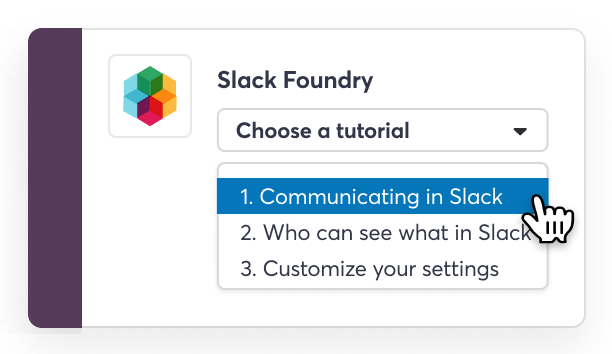 Each lesson starts with an introductory video explaining a concept. Afterward, the bot checks your understanding with a few quiz questions.
The quiz should take no longer than a few minutes. And should you answer a question incorrectly, you'll get additional clarification and context around the right answer.
Again, everything takes place privately in a direct message with the Slack Foundry bot, and you can take as much time as you need to get through the lessons and follow-up questions.
Working in Slack: A role-based tutorial
Working in Slack covers more intermediate-level material. This tutorial takes the format of three separate role-based paths—one of which likely mirrors your own.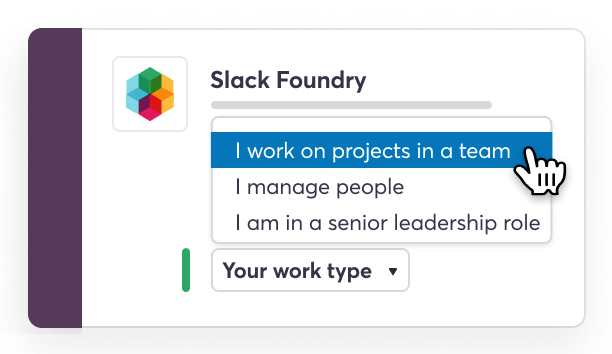 The first option casts you as a contributor on the customer support team. The next walks you through how a manager can use Slack, and the third positions you as the head of sales. At all three levels, Slack Foundry offers various lessons on how to find crucial documents, how to share feedback with your team and how to connect apps to Slack—each tailored to the specific needs of the role.
Lessons in this module not only quiz you on the best practices for accomplishing the goals at hand, but ask you to interact with Slack directly.
You'll learn how to add emoji reactions and you'll use the bot to write and post original project titles. At the end of all your lessons, you'll get a custom document of things you've done as a summary you can refer to.
Being a Slack admin
While everyone can learn from the first two lessons, the final tutorial is designed for workplace admins and owners who configure and run Slack for others.
Like the last track, the Being a Slack admin tutorial asks you to pick a company role that closely matches your own, whether you're a project lead, a manager or in a senior leadership position.
At the end, you'll be asked a series of quick questions that will be included in your takeaway document.
Get your team started with Slack Foundry
After you install Slack Foundry, let everyone in your company know that Slack training is now available in your workspace.
Send a message in your company announcements or #general channel—wherever people are most likely to see it. Be sure to mention @SlackFoundry so anyone can begin a session with a click.
Incorporate Slack Foundry into your new hire onboarding. This way, everyone gets acquainted with Slack on their first day.
From there, your team can learn the ropes of Slack in the most hands-on way possible—using the product itself.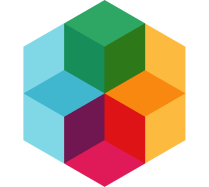 Add Slack Foundry to your workspace
Interactive tutorials that help your team get the most out of Slack
Get the app