Introducing Spec: Slack's first developer conference
For the people building the software used by 6 million workers every day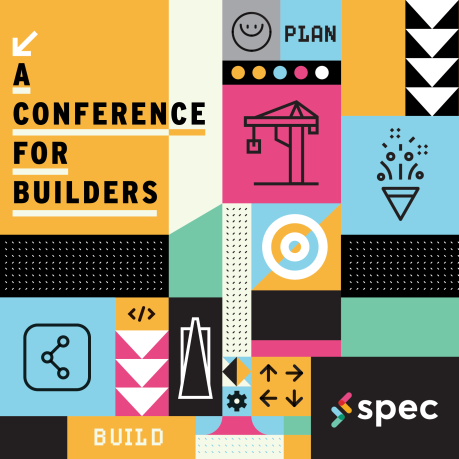 Join us on May 22 in San Francisco for Spec: Slack's first conference for builders. Hear from our platform team about upcoming products, connect with the growing global community of developers, partners, and customers building on Slack, and see how your work is changing the workplace.
Along with technical demos and motivating keynotes, we'll roll up our sleeves and build a map — a spec, you could say — of the industry and platform we are shaping together.
Register today
Whether you're creating helpful integrations just for your company, or building a new business on top of Slack's platform, Spec will feature a range of sessions from technical talks to business-oriented best practices for partners and developers.
And (drumroll, please): Now's your chance to share your Slack platform story! Our call for submissions is open until April 15, 2018. Tell us about your hits, your misses, and the lessons you learned from building on Slack.
See you at Spec.
---
Keep an eye out for speaker announcements and more news over the coming months. Tickets are free but limited, so RSVP today.