January starts anew
We're a month into the new year, but we're already off and running. Here's everything Slack was up to in January.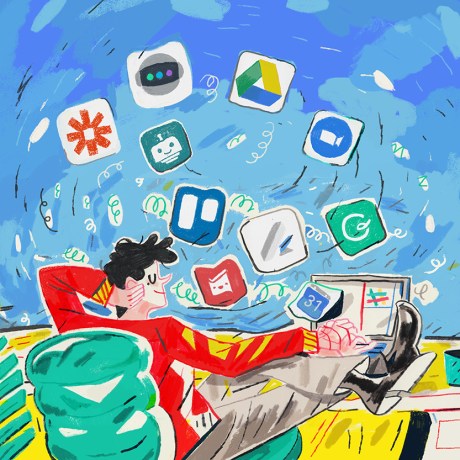 Updates to products
Our biggest release this month was the ability to create private shared channels. Shared channels are great for doing work between your organization and outside vendors, agencies, or partner companies that also use Slack. Now, when you create a channel between your team and another, you can choose to set that channel public to your wider organization or private to only invited members. You can even have a channel exist as private within one organization while being public on the other party's end, it's up to you.
Shared channels also got a refresh of administration controls. Teams using Enterprise Grid can now set default organization-wide channels for every workspace. And we changed the way emoji are displayed in Slack to be more what-you-see-is-what-you-get. Now, emoji will display inline within your message text as you type, even if you enter them by name 🎉.
We also published advice on how Slack apps can improve your productivity in the new year. Our 10 essential apps post and will help you keep track of projects, keep up on your calendar, and offer ways to automate tedious tasks. Then we published ideas on how to make your meetings more effective. That one highlights apps that help with scheduling, note taking, and managing your conference calls.
Slack stories
Our interview with Slack's head of Research gets at not only the work of her team, but also highlights the behaviors she observes and how design influences Slack, ultimately helping people enjoy their time at work. Finally, we revisited one of our favorite podcast stories, this time about a hospital chaplain who breaks most common stereotypes of that particular job, as she devotes her life to helping others.
---
Slack is where work happens. Learn more at slack.com.