Know what your creative work is worth
How Manjula Martin started an important conversation about income transparency for a growing independent workforce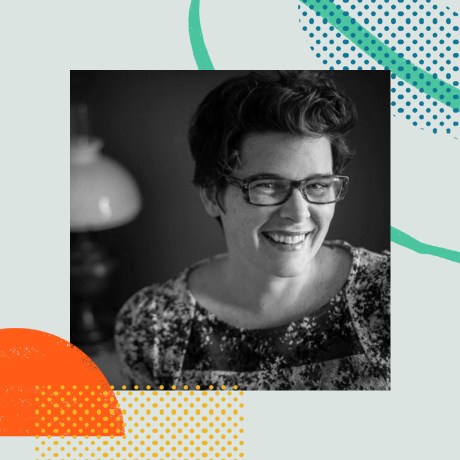 Manjula Martin has never been particularly great with finances. The 40-year-old writer grew up in Santa Cruz, California as a "dyed-in-the-wool lefty radical" and has always been attuned to labor issues — but when it comes to the nitty-gritty, she welcomes as much information about managing money as she can get.
"Generally, the people who say it's rude to talk about money are people who have money," says Martin, the editor of Scratch: Writers, Money, & the Art of Making a Living, a new collection of essays published in January by Simon & Schuster.
"I don't come from that kind of a background at all: I enjoy trying to figure out how to talk about these things in a frank manner, and how to really push for transparency and reality," continues Martin, who worked in nonprofits and arts organizations until going freelance in 2012.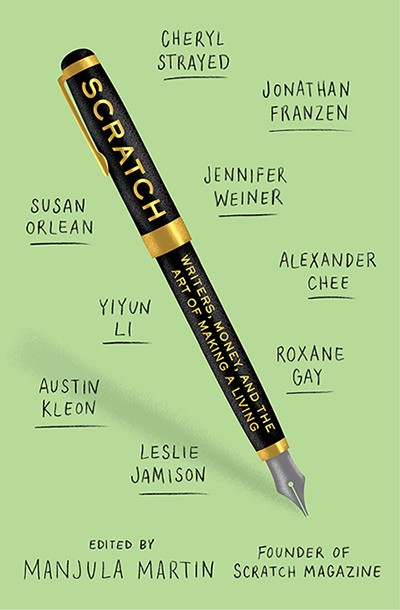 That instinct was reinforced when she landed one of her first assignments, only to discover that the publication had zero budget. Though she didn't know then, the rude awakening would change her career forever.
"It just hadn't occurred to me that [publications] wouldn't pay," she recalls. Later on, "I was doing some bitching about it on Twitter, with a few other writers. I was flippantly like, 'Do we just need a list [of rates]?' And someone said, 'Yeah!'"
So she registered a URL, and Who Pays Writers? was born: originally a Tumblr account, then later a full-blown website of its own, the site became a repository where freelance writers could submit rates they received from print and online publications and compare their own rates against others'.
In an industry that rarely pays freelancers equally, and has a culture that discourages discussion about income, the resource took off quickly. A year later, Martin launched Scratch, a magazine about writing and money informed by the discussions that cropped up on her website.
That evolved into the book by the same title, featuring contributions by renowned writers including Roxane Gay, Jonathan Franzen, and Cheryl Strayed.
"People who do creative work avoid talking about money, because it feels un-artist-like," she says of her motivation to keep expanding the project. "We already have plenty of romance around creative careers. I think we could do with a little more real talk."
That frank conversation is becoming increasingly more crucial in the larger world of independent workers, which has ballooned in recent years, thanks to the gig economy and many employers preferring contract and part-time workers. That, coupled with dwindling work-life balance in an increasingly connected workplace, means self-employed workers need to know, now more than ever, what they're worth.
"I think it's unsustainable the way it is now, where you're sort of always working," Martin says. "It's crucial to understand what you are and are not getting paid to do. [Setting boundaries] is part of declaring your worth, as an independent creative professional."
So how does self-employment become sustainable? More to the point, how can independent workers protect their interests when the companies they rely on for business don't always have those interests at heart? If one freelancer has been selling her work for $200 a piece and discovers her neighbor is regularly receiving double that for the same quality work, how can she compel her clients to pay her fairly?
"The wonderful thing about our society is that institutions are shaped by people," Martin says, pointing out that people inside companies who work directly with contractors rarely enjoy being forced to underpay them. "The first step is information — if we want to make changes, we have to actually understand how it works first."
Until then, the best thing independent workers can do for themselves is talk to each other.
"The most overwhelming reaction I've gotten talking about writers and money, is, 'Oh, good, it's not just me,'" Martin says. "People come from different places financially, but that doesn't mean you should be isolated."
---