Lights, camera, fractions
A successful filmmaker flips the script of her career and starts an elementary school from scratch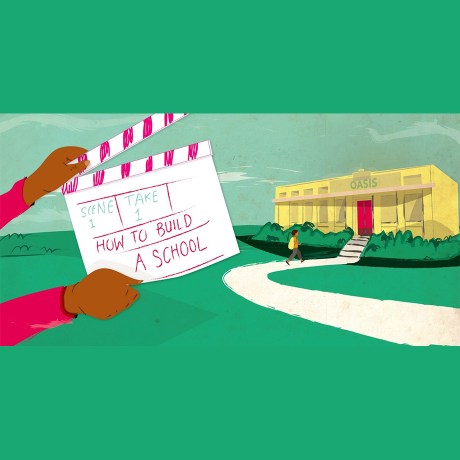 One, "The Slap" (1996), which she also directed, was shot in her car and went to Cannes. It also went to Sundance, along with the other film, "Baby Fat." It opened doors in the (once) booming indie film world of the 1990s, for her and her producing partner, Harry Ralston. They remain partners today with Productive Playhouse, their Los Angeles-based production company.
Back in 1995, however, Hernandez was struggling to make ends meet, and had no idea her experience as a producer would lead to a radically new career years later, as founder of the Oasis Trilingual School in Temple City, California. Oasis offers a three-language immersion program — English, Spanish, and Mandarin — with a progressive arts education. But its distant inspiration came in just trying to pay some bills.
"I had to work three jobs to put myself through UCLA," says Hernandez. "Nobody helped me. I had to pay for tuition, books, rent. And all the jobs I was interviewing for, had I spoken Spanish, I would have gotten paid more. And so I always vowed, that when I have kids, they wouldn't go through what I went through."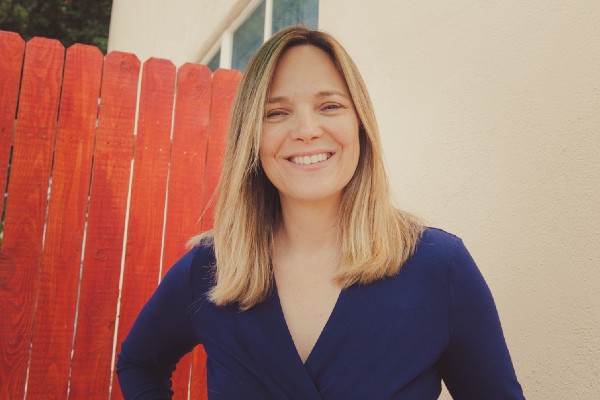 Hernandez is not an educator, and despite Productive Playhouse producing videos for education publishers, has no background in it. But by 2013, she was a mother of two, and the world had changed in such a way that she not only saw Spanish as vital, but with China's expanding economy, now Mandarin. Her daughter was eight and her son four, and she found it difficult to find the education she wanted for them. The nearest school that offered her ideal curriculum was two hours away. She knew other parents who felt the same — local schools offered elements of what they wanted, but never the whole package. "I said, 'too bad we couldn't just put this and that together.' And one of my friends said, 'Why don't you just create your own school?'"
It seemed like an obvious answer, but she then had to consider how a producer with not one day's experience as an educator actually starts a school.
"There were about eight moms together, and we'd meet on the weekends to plan it," says Hernandez. "I'm pretty good at spotting talent. I try to get people who are really good at what they do to work in areas that they're strong at."
Within her group of interested parents, there were educators who set to work on designing a serious curriculum and connected Hernandez to consultants, while Hernandez herself began touring schools with similar programs.
Hernandez took some personal financial risk, but she was in no position to underwrite an entire school. Oasis is a not-for-profit, tuition-driven school, so she found herself in a familiar situation to her filmmaking, i.e., fund-raising. One advisor who came on later to help was Ralston, who volunteers time on Oasis' board of directors (while still running Productive Playhouse full time) as the school's CFO.
"Once you come up with a mission statement for your dream school and your curriculum, the work is 80% logistics," says Ralston. "Finding the building, permits, teachers … our production company trained us to solve negotiation problems."
A year after she made her decision, Hernandez opened Oasis in September 2014, with those first parents. Today, it has 28 students, in grades from Transitional Kindergarten (a pre-kindergarten year for California students who miss the cutoff) through elementary, and plans to expand both the student body and curriculum into the middle school years, with a greater emphasis on filmmaking and STEM programs. A search is also on now to find a larger campus.
For Hernandez, filmmaking and founding Oasis came from the same place. "I just visualize," she says. "When I had the idea I put the school schedule up on my bedroom wall with post-its. Every morning I'd look at it and then I'd rearrange it and think, 'um, maybe they should do yoga at this time.' You keep visualizing this thing that you wrote and then you're making it, it's already happening, and you're already there."