Live demo: Learn to build an internal integration
Join from anywhere and come with questions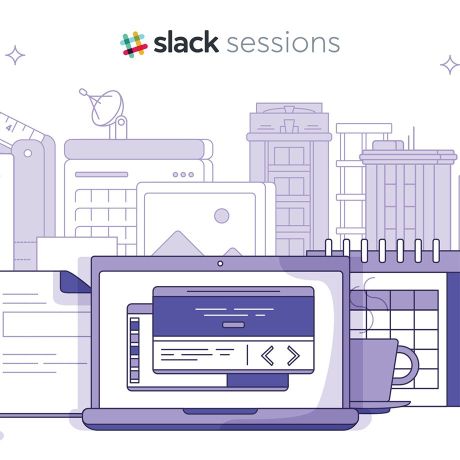 If you want to connect your tools in Slack but can't find the perfect app in our App Directory, you might want to build an internal integration — a custom app built just for your company. It can be intimidating to start, but we're here to help: On March 1, join us for a live session to learn the Slack API basics and get your questions answered.
People build internal integrations for all sorts of reasons: to help people do more work without leaving Slack, to make their data and systems work together, or simply to make their office a bit more delightful. But you don't have to code an app from scratch to create a useful Slack integration.
In this live session, we'll show you how to get up and running from our API site, introduce resources that you can build on, and demo creating a simple integration from the ground up.
Who should attend?
You want to connect your team's tools and systems into Slack
You're somewhat familiar with Slack integrations but want some guidance around building them for your team
You have some comfort with coding, APIs, and JSON
---
Register here to save your seat. Hope to see you there!