Making the right moves
How the first black chess grandmaster built a lifelong career out of a young person's game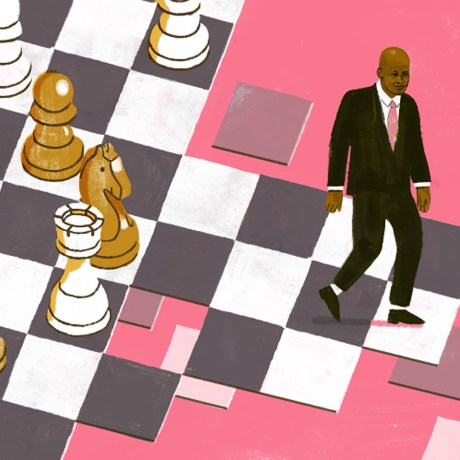 An extended audio version of this story can be heard on Episode 27 of Work in Progress, Slack's podcast about the meaning and identity we find in work.
When Maurice Ashley was trying to become a chess grandmaster, there were about 600 of the top-ranked competitors in the world. His aspirations went beyond just earning the title: he wanted to become the world's first ever black chess grandmaster.
Ashley grew up in Kingston, Jamaica, where he spent his youth playing board and card games. In the 1970s, when then-12-year-old Ashley's family moved to Brownsville, Brooklyn, he made a friend whom he played chess against every afternoon. He lost each time. Intrigued by the competitiveness, he picked up a library book about chess and became fully entranced by what he called the profound, brutal possibilities of the game. "One false move, and you die."
In addition to playing at school and chess club, Ashley got involved with the trash-talk-filled chess matches in New York's public parks. He went to college at his mother's insistence, but he didn't want to pursue a traditional profession. He wanted to become a world-class chess competitor.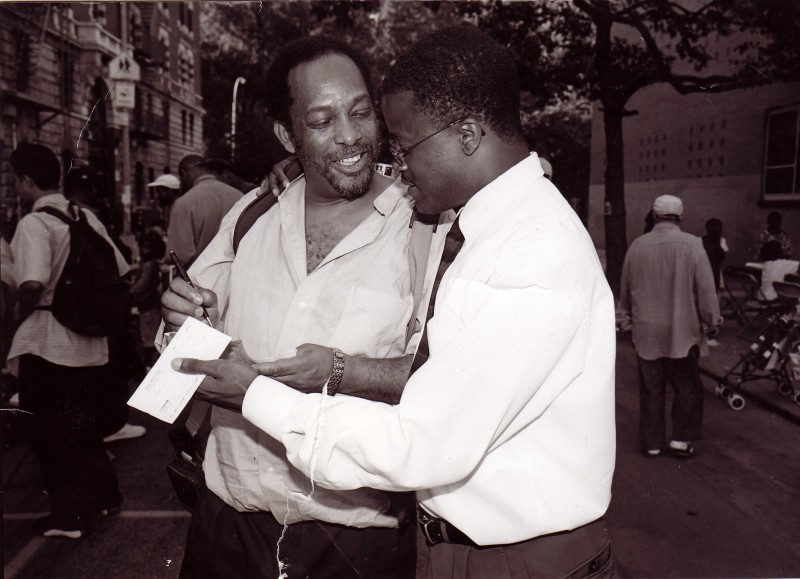 "You have to be a rabbinical student in how you are looking at the history of the game," he explains. "Playing is just a fraction of the story."
To become a grandmaster, you have to cultivate a monk-like devotion to chess. Ashley knew he had what it takes.
"You have to be a rabbinical student in how you are looking at the history of the game," he explains. "Playing is just a fraction of the story."
He landed a lucrative job teaching chess to young people, which seemed to set his career path. He could teach and compete at the same time. But Ashley started competing later than most aspiring champs — around 14, compared to most grandmasters who begin training at five or six years old.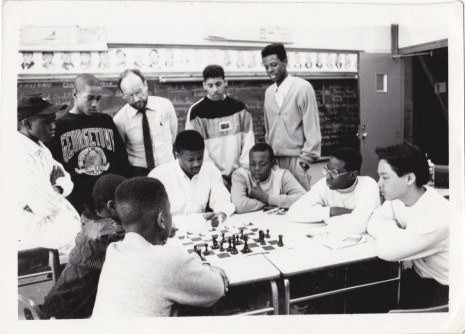 Being the first to do something is also a hurdle — sometimes only in the psychological sense. Plus, Ashley says, there's no mentoring or friendly support in chess. "Usually, grandmasters share their secrets when they're paid to do it."
But Ashley found support in a tight-knit community of African American players. His childhood competitor had been Haitian, and as an adult, Ashley found the Black Bear School of Chess: skilled black players who had non-chess careers and competed as a hobby. "I had a group that validated who I was," Ashley explains of that crucial support system.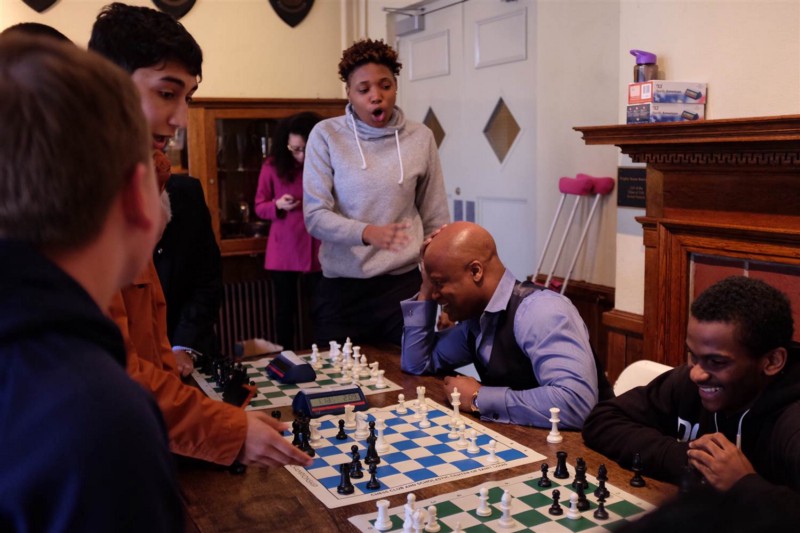 Even though he became a senior master at 21 and an international master at 27, by 33, he was stuck. "Chess is a young person's sport. Once you start getting 40 and up, that's just about it." He felt his chance slipping away.
By 1999, Ashley had been vying for the grandmaster title for six years. Coming up short in yet another competition, he phoned a friend, one of the oldest, wisest Black Bears. He needed perspective to refocus and win.
"These [were] people I could trust, the people I confided in, and we were friends. We shared an obsession for the game." The pep talk worked, and when his opponent made a rookie mistake, Ashley finally earned the coveted grandmaster title. "It was just simply one of the most joyous days of my life."
He continued competing at the highest levels. But at the 2003 world championship, he lost a game he had needed to win. As a father of two, he realized the instability of competitive chess couldn't offer a sustainable career. "To be one of the top players in the world, you have to live chess 10 hours, 12 hours a day, and I am not in that position anymore in my life."
Ashley decided to retire from competitive play. "For me, it wasn't about my mind slowing down," he says. "It was about the money."
Chess is like professional basketball in that if you can't crack the NBA — or in chess, rank among the top 10 or 20 players in the world — you probably need to consider an alternate career. Ashley had another idea: to put enough pieces on the board to create a full-time, chess-based profession.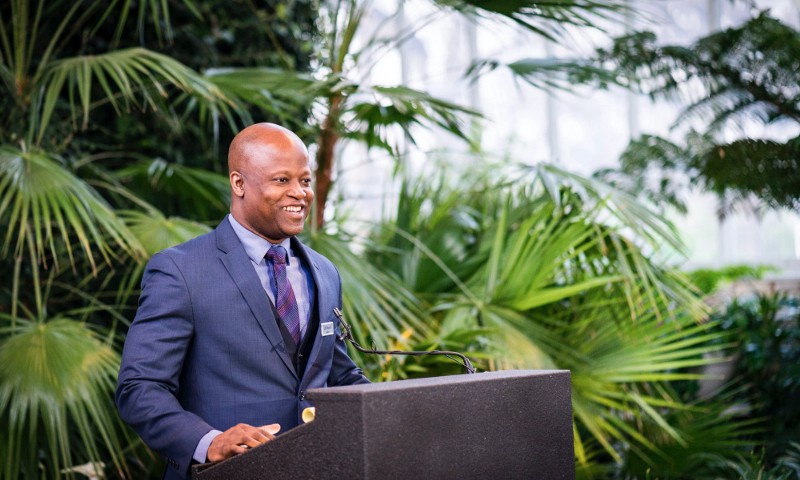 He did just that by continuing to teach while also writing, doing motivational speaking, and developing chess apps. He also works as a chess commentator and is known for his philosophical style.
For a kid who didn't discover chess culture until adolescence to achieve at the highest competitive levels is something for which Maurice Ashley is extremely grateful — and recognized. In 2016, he was inducted into the U.S. Chess Hall of Fame.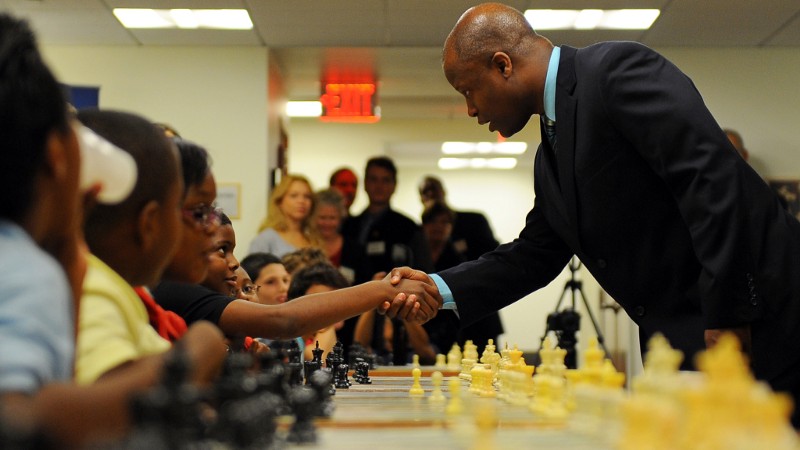 "I consider myself to be one of the most fortunate people in the world," he says of his opportunities and achievements. "We give the title of 'master' to people, but [chess is] a game that is oceanic in its depth. We can keep learning till the day we die."
Work in Progress story produced by Mio Adilman.
Growing up, Brittany Shoot played chess with her father at the public library.