More Github Octocat in your Slack channels
The GitHub and Slack partnership brings more visibility to your engineering projects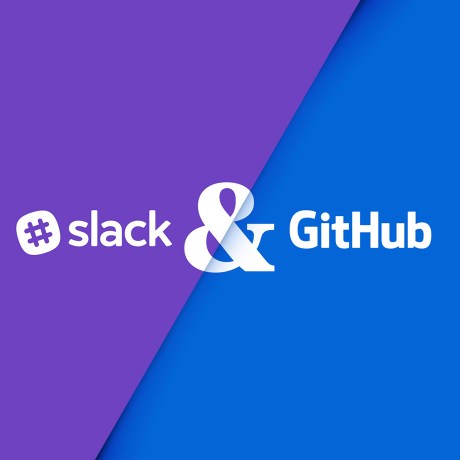 If your company's code lives in GitHub, good news: We're partnering with GitHub to give our shared customers full visibility into their engineering projects, right from Slack. The new GitHub app makes Slack the place for developers to generate new ideas, keep an eye on project status, triage bugs, and move work forward alongside their broader teams.
If you're using the previous GitHub app, you can upgrade today by installing the new app.
Here's a look at what's new.
Subscribe to Github app notifications with a simple command
Today's release more tightly integrates our two services. Let's say you've just kicked off a project and spun up a new Slack channel. Now, you can type a simple slash command — /github subscribe owner/repo — to set up default GitHub notifications for that repository. To keep your channels focused, you can subscribe or unsubscribe to specific notifications, such as pull requests, deployments or commits.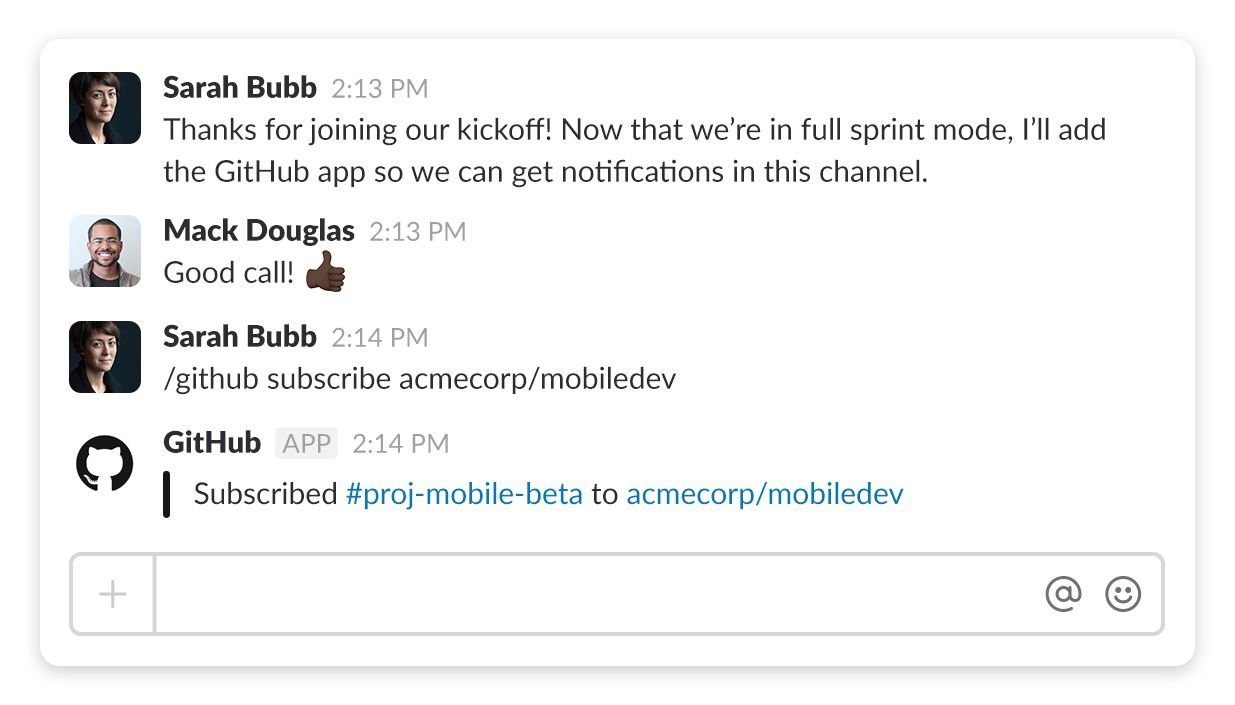 If you're upgrading to the new GitHub app, typing /github subscribe owner/repo will re-subscribe you to your previous app configurations — so getting set up is easy.
Rich previews on GitHub links
Countless GitHub links are posted to Slack every day, as teams share GitHub issues and pull requests, ask for help, or point to useful code snippets. The GitHub Slack app improves how this information is shared.
When you share links to public GitHub repositories, you'll see a rich preview that adds context about the content, making it easier for your team to decide what needs their attention. Support for private repositories is coming soon, so you'll be able to preview links for any of your GitHub projects.
And much more to come
This app version brings you simple-but-helpful improvements, but this is only the beginning of our partnership with GitHub. In coming months, expect to see even tighter integration to Slack within GitHub, plus the ability to take action — like merging a pull request — on GitHub notifications from Slack, and much more.
---
Visit our App Directory to install the GitHub app, or see more information about upgrading to the new app. If you haven't brought GitHub to work yet, give it a try.