New Slack Sessions for marketers, sales teams, and users of all kinds
Tune in live for tips to help you get the most from Slack
A well-organized Slack can make every work day better: your most important channels all in a sidebar, workflows running smoothly left and right. But let's face it — it can take a bit of work to get there. That's why we're inviting you to our next set of Slack Sessions, a series of live presentations, demos, and Q&A on how to get the most from Slack.
From naming your channels to fine-tuning your notifications to installing the right apps, there's a lot you can do upfront to make sure Slack is working for you and your team. Pick a session (or two) and join us from anywhere — whether you use Slack or help administer it for your team.
Sign up now to reserve your seat!
Get Slack channels working for you and your team
Part I — for users:
Join Channeling Productivity on March 22nd to learn how you can get more from your channels in Slack. Manage cross-functional projects, build new workflows, and stay focused — all with your Slack channels. We'll share tips and best practices on organizing channels, integrating services, and getting multiple departments and individuals working together.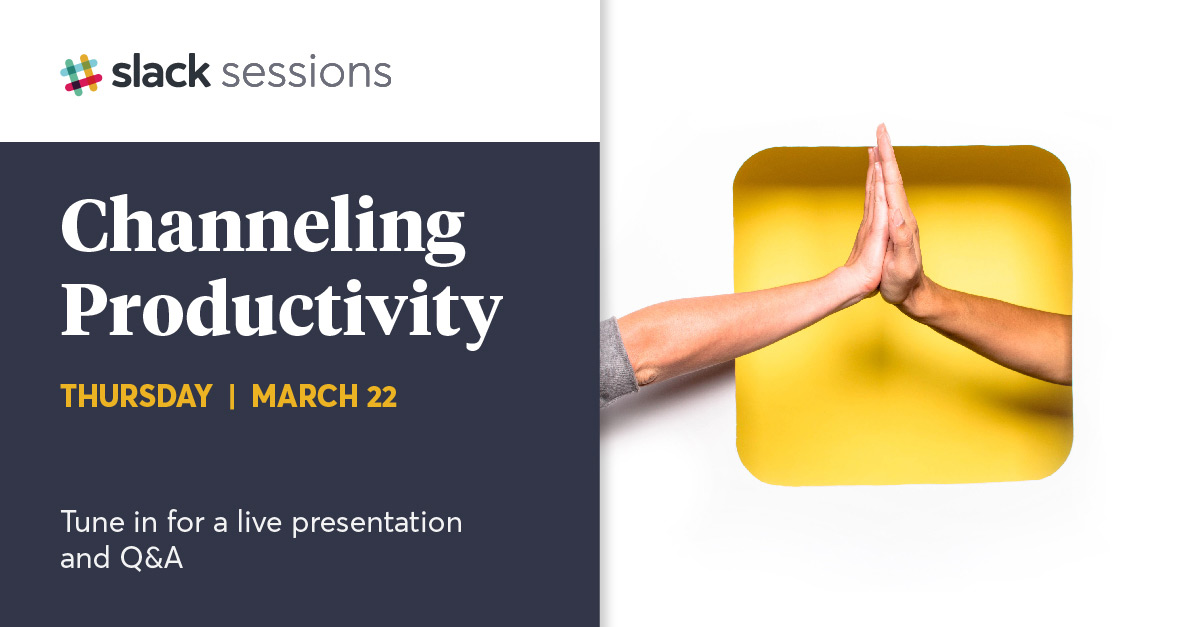 Part II — for admins:
Grab a seat for part two of our series, Just for admins: Channel your team's best work, on April 17th to hear how admins can help their teams get more out of channels in Slack. Discover how you can use features like like default channels, posting permissions, and User Groups to customize how information is shared in channels. Plus, you'll hear how other customers create a culture of channel etiquette and other best practices within all levels of their organization.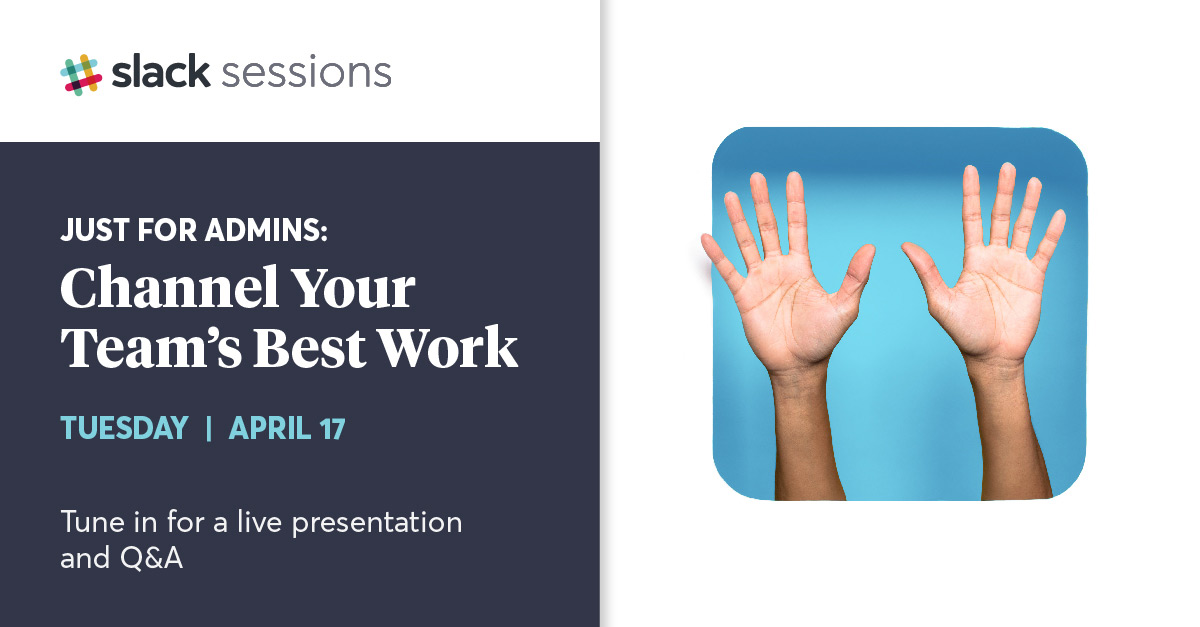 Close more deals and keep your customers happy with Slack
Whether you're a sales professional capturing new leads or in the final phases of a deal, Slack can help streamline the sales process to help you close deals more quickly and ultimately, focus more on your customers. Join Slack for Sales on March 29th to as we explore workflows that streamline the sales cycle, drive cross-functional coordination, and automate work to save you time.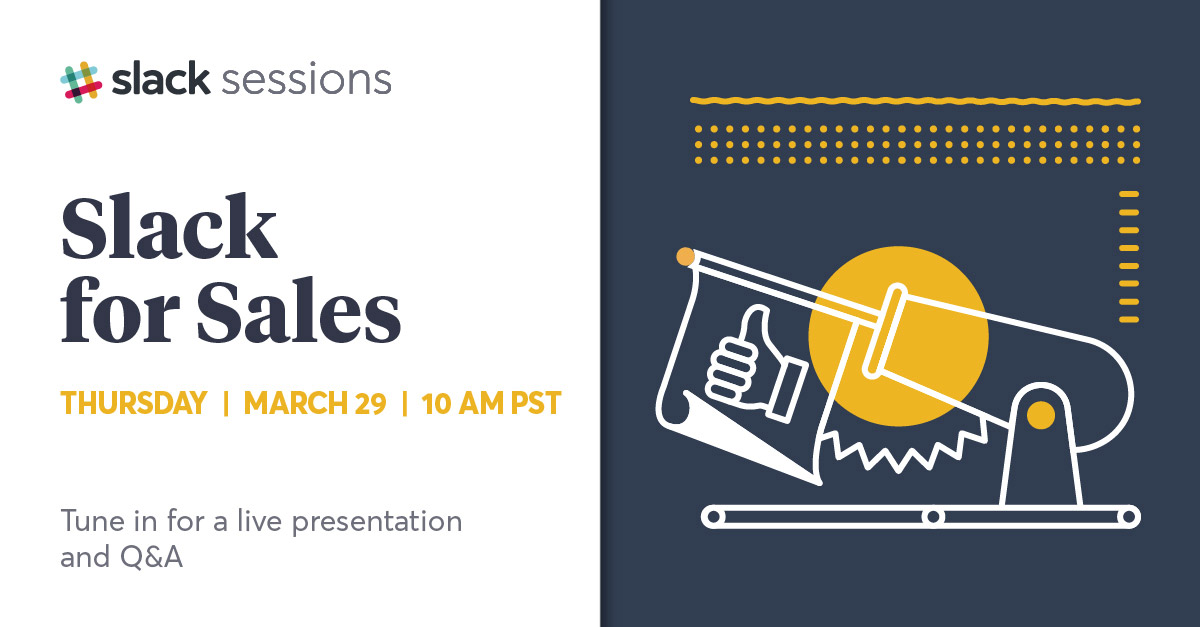 Power your marketing campaigns with Slack
All marketers need a central place to incubate ideas, create content, launch campaigns, and measure results. Join Slack for Marketing on April 26th to learn how Slack can serve as that central place to bring together the people and tools you work with, so you can execute a winning marketing strategy.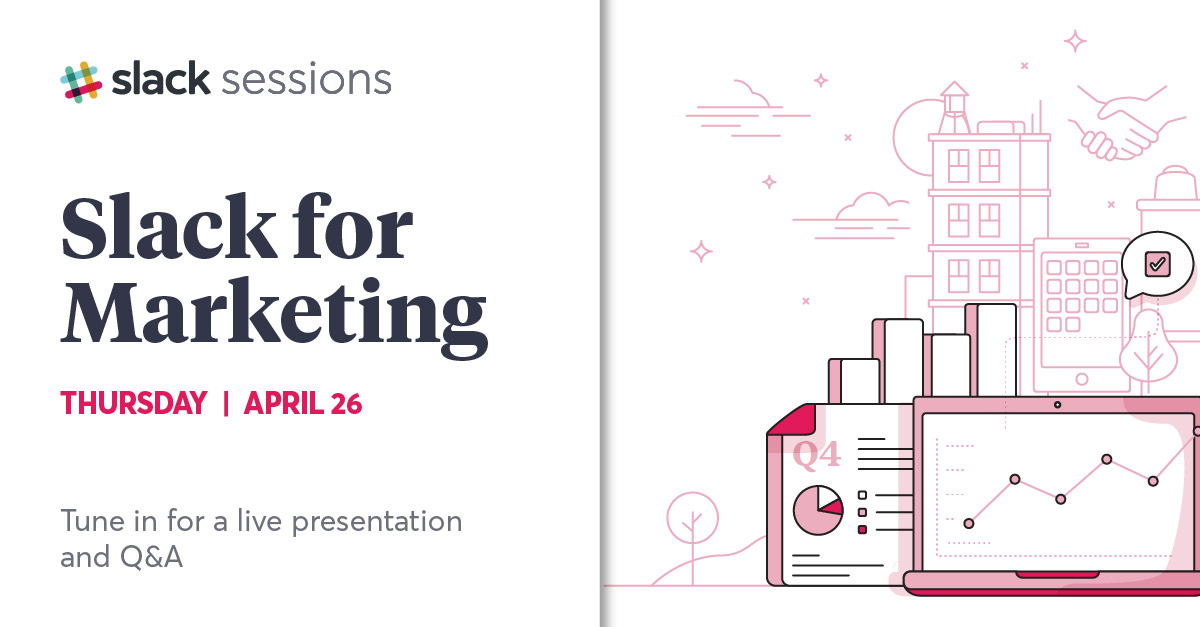 Connecting your tools with Slack
Bringing the apps you use every day into Slack will keep your team coordinated and working faster. Join Connecting your tools with Slack on April 3rd to learn how to set up and start using essential apps from our App Directory.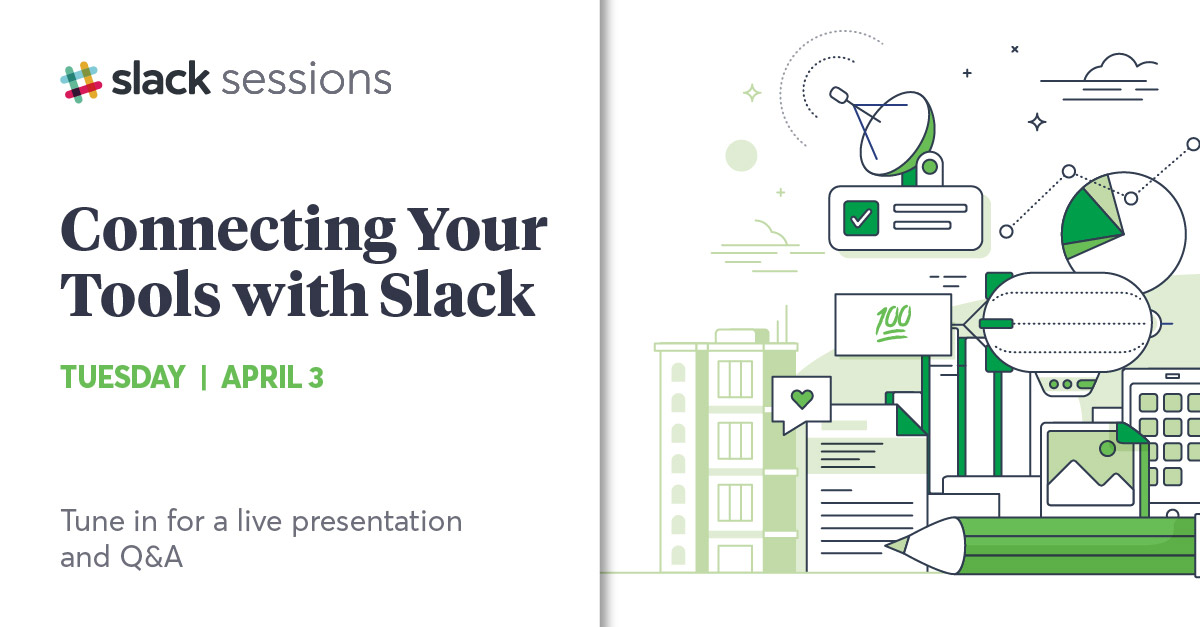 Slack Sessions will be recorded and available on demand afterwards, so make sure to sign up even if you can't make it, so we can send you a link to the recordings. Hope to see you there!
Have topics for future session in mind? Let us know!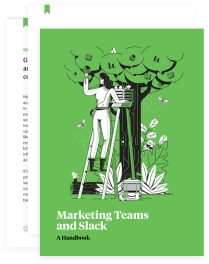 Marketing Teams and Slack
Gathering great ideas is just the start. See how you can track and optimize campaigns all in Slack.
Get the ebook
---
In the meantime, check out our handbooks for sales, software development, and marketing teams. They are short, sweet, and chock-full of tips to help you get the most out of slack.