Picking up Slack at Panic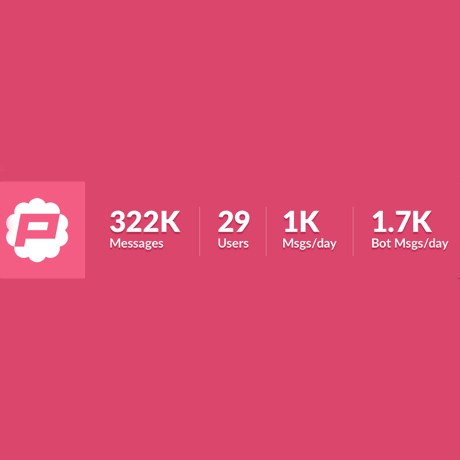 Before the legendary Panic found Slack, they used a variety of communication tools like instant messages and email, and tried several collaboration apps. The shortcomings were obvious: too much email, with mundane things taking as much attention as important ones, while searching across devices and applications for past conversations proved nearly impossible.
"I had heard rumblings of it on Twitter and from friends, and it was immediately clear that it was significantly better than everything that we'd seen before."
After an initial testing run, Panic went all-in with Slack for their 18 employees early last year.
"I had heard rumblings of it on Twitter and from friends, and it was immediately clear that it was significantly better than everything that we'd seen before," Panic Co-founder, Cabel Sasser said, gratifyingly.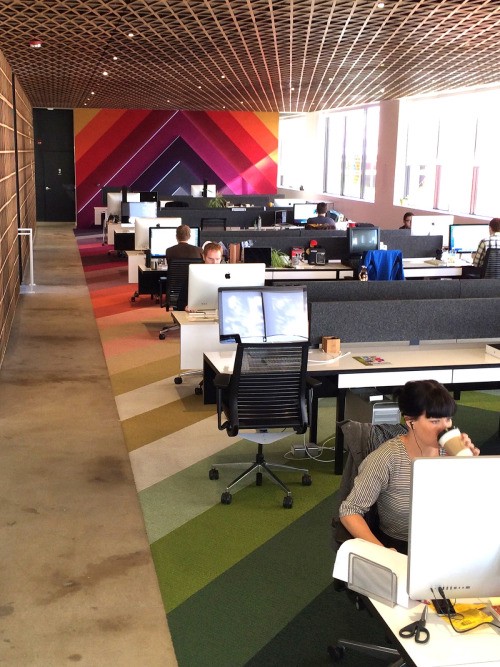 "I realized I hadn't gotten an email in six weeks."
Panic Inc. is a small company from Portland, Oregon started in 1997 by Cabel Sasser and Steven Frank out of their apartment. They're known for building various Mac utilities like Transmit and Coda, as well as iOS products like Status Board, Prompt, and Transmit iOS. They're also famous for branching out into virtually anything else, including officially licensed t-shirts for video games, showing off their impeccably designed offices, and most recently, helping fund the Firewatch game from their new game studio called Campo Santo.
Soon after Panic's staff joined their Slack team, a mundane-sounding new channel proved popular with employees: #attendance. The channel was designed for people to pop in and say they were running late due to delays. Previously, every employee relied on email to send "I'm gonna be late" updates, which turned out to be the bulk of inter-office email and a huge time sink. Post-Slack, anyone curious to the whereabouts of others could scan the #attendance channel or otherwise ignore it. It was at this point that Slack stuck and usage grew for everyone in the company.
"I realized I hadn't gotten an email in six weeks," said  James Moore, a Panic engineer.
A year and over 300,000 messages later, email activity has reduced to a trickle, as employees frequently mention getting email from @panic.com addresses is so rare it seems weird when one arrives. Panic also moved all their instant messaging into Slack with the added benefit of searchable archives they lacked in other tools, letting them have all of the company knowledge in one convenient place.
Likewise, Cabel noticed communication not only improved for everyone on the team but also for him specifically as a busy co-founder of the company:
…there are a lot of times where because we were siloed in direct conversations with each other; where there are decisions to be made or things talked about that we weren't necessarily always communicated well with everybody else. Now, though, a lot of that stuff is public, if we're discussing the app as a team together in a channel rather than a one on one discussion with somebody about it.
I feel like there's a much greater sense of what everybody is doing at any given point of time, and that's, I think, been a huge boost. Usually, I was the only guy that really knew what everybody was doing until we have our status meetings on Wednesday which is the point when everybody checks in.
Between status meetings, you know, I'd be just talking to everybody, because I can't help it. But, having it be a little more public is kind of cool, and it's kind of cool that I pop in and see, "How's everything going on this channel?" And, you know, with this product and with this project, and I like that part a lot. So, that, I think, has been a dramatic change.
Slack lets Panic have a record of conversations which they didn't have before and everyone can feel a greater sense of what everyone is working on as a result.
While Panic's team consists of around 20 employees across 2 continents, Cabel has also started including outside contractors and collaborators on their company Slack as single-channel users:
We're doing a lot more single-channel collaborators coming from different places, but instead of setting up a forum or, you know, an email list, which will just suck — I feel like Slack's a much better option, so, those features really took my fondness for Slack to the next level. It's like, now it's not just us. It's other people we can collaborate with in this space which I think is really, really good.
Finally, Panic has used many integrations to import information into their team's Slack, letting them keep tabs on code check-ins, bug reports, and analytics from their iOS apps. They've also written custom code to do things like this: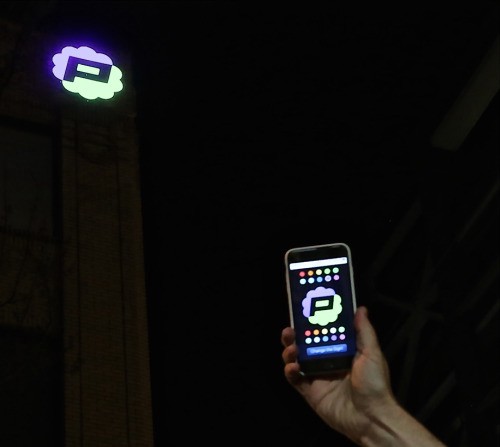 After constructing their first official company sign on their building last month, they wanted to make it special. By wiring up color-customizable LEDs along with network controllers, they allow anyone in the street to bring up their sign page and pick out custom colors, which change instantly (with a fade!) before your eyes. And of course, every sign change goes into a Slack channel they can review later.