Pro tips for your two-wheeled commute
Veterans of daily bike commuting share their expertise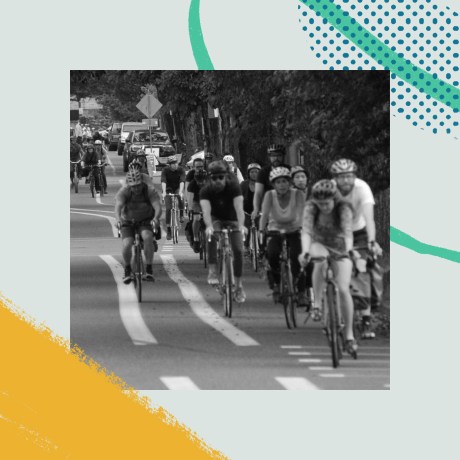 The wind in your hair. The feeling of freedom. The satisfaction of knowing you not only got to work faster than you would have sitting in traffic but you got a bit of exercise, too.
But then the honking. And the rain and all those cars around you. And what's the deal with bike lanes? Bike commuting is a good idea, but even veterans admit there can be a steep learning curve.
May is National Bike to Work Month in the United States and to commemorate it — and help you get started — we interviewed people with years of daily bike-commuting experience, and asked them to share tips for new riders. Each commuter also shared their total daily round-trip commute mileage to give you an idea of ranges of typical bike commutes.
Enjoy, and stay safe out there.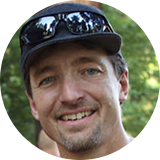 Jonathan Maus (8 miles) Founder of BikePortland.org on advice for riders new to bike commuting:
"If you really want to do cycling right — and by 'right' I mean really enjoy it and be safe doing it — get a bike that allows you to ride in an upright position, slow down and look around. Going fast on your bike commute while staring straight ahead (like I see a lot of people doing) makes no sense. Think about it: You no longer have to worry about traffic anyways, so you're already way ahead of the game. And by going slow and checking things out you're almost guaranteed to not run into something (and you'll be able to avoid anything that's running into you). Not only that, but when you ride relaxed you're much more likely to discover that new mural or notice how trees change with the seasons or recognize a friend passing by or strike up a random conversation — and to me that's what makes cycling in the city so much fun."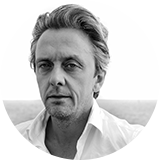 Mikael Colville-Andersen (7+ miles) CEO of Copenhagenize Design Co. on jumping on any old bike and leaving Spandex behind:
"The key to embarking on the journey to an urban cycling life starts with promptly ignoring Captain Spandex and his merry band of avid cyclists. Instead, seek out like-minded individuals who just get on with it and ask for advice about routes. Get a bike — any old bike — and start practicing. On weekends, in the evenings, to get your head around it. Astronauts need fancy gear and training. The rest of us just need practice and encouragement."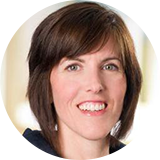 Pam Massey (20 miles) Sr. Manager Global Travel, Bill & Melinda Gates Foundation on staying safe while you ride:
"Always always always, ride at least a car door's distance from the parking lane (I've been hit by car doors twice). Until that happens it's natural to think you're being safe by riding as far from the moving traffic as you can."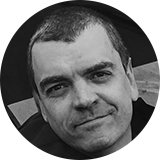 Chris Wiggins (30–40 miles depending on route) Chief Operating Officer at Kickstarter on tips for seriously long bike commutes:
"I usually drive in on Monday with enough civilian clothes and shoes for the week so I can avoid lugging a big backpack for the remainder of daily commutes."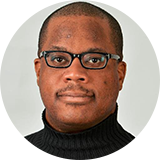 George Kelly (4 miles) Reporter at East Bay Times on how to keep your bike from getting stolen:
"Spring for two or even multiple locks, not just for wheels but for your seatpost: they're the only reason I still have mine after locking up on public racks outside my office building."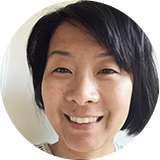 Julie Kim (3 miles) Director of Content & Editorial at Slack on how having kids doesn't eliminate the possibility of a bike commute:
"I was really excited when my son got big enough for his first helmet and bike seat, which attached to the handlebars. When he was about 18 months, we switched him to this awesome shock-absorbing rear seat (which I much prefer). Luckily the ride to daycare was short, about 10 minutes, and mostly along separated bike lanes painted bright green. The high-quality bike infrastructure, especially along an extremely busy section of San Francisco's Market Street, made all the difference. To be honest, I wouldn't have done it otherwise. We moved last summer and while it's no longer possible to bike all the way to work, it's still part of our daily routine getting the little guy to and from preschool, and getting ourselves to BART."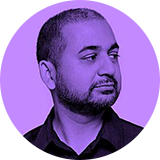 Anil Dash (4 miles, on daily rented NYC Citibikes) Co-founder of Makerbase and Activate on the unexpected perks:
"One big thing for me was simply mentioning that I rode a bike to a meeting — it always seems to instantly break the ice. There's either another bike rider in the room and they identify with me, or somebody is super curious and would ask about it. So it became a good bonding technique in meetings where we were making deals or selling or whatever."
---
And there you have it, from buying the right kind of bike all the way to using it as an icebreaker at your next meeting.
If you're interested in trying out bike commuting, here are some first steps to getting ready for the ride:
Research your options at work for bike storage and post-ride clean up (Do you have showers? Lockers? Bike racks?).
Take some test rides on the weekends when car traffic is lighter and don't forget to record your time so you can properly estimate when to leave for work in the mornings.
For routes, ask coworkers who ride to work, look for special maps (many large cities publish bike-friendly maps), or use Google Maps to plot the best bike directions between your home and work.
Stay alert and stay safe. Ride defensively in protected bike lanes as much as possible. Follow the rules of the road so that you move in predictable ways with car traffic. Stop at signs and lights and signal your turns, so everyone knows exactly what you're doing and where you are headed.
Matt Haughey currently owns approximately 7 bikes.