Professional knowledge is power
How a career development bootcamp is helping women of color chart their own course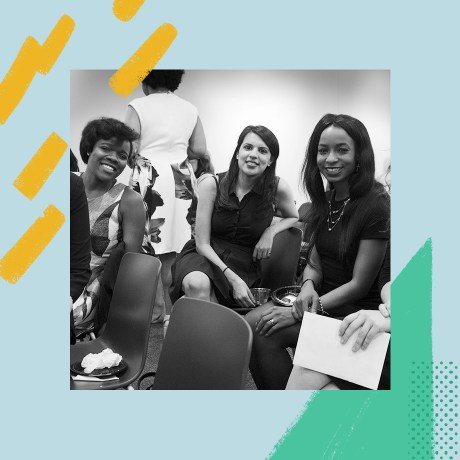 Minda Harts will never forget the day she learned there was more to success in the workplace than working hard. After reaching a certain point in her career, another woman pulled her aside. The woman told her she needed to look the part by investing in expensive shoes, suits and hairstyles. Harts says once she made the suggested changes her career took off. "The work I was doing was great, but once I matched it with my dress, and all of those other things, it's amazing how much more I was worth in the eyes of the powers that be," she says. "But you don't know those things." This realization was one of many that spurred Harts and Lauren Broussard to launch The Memo, a career development bootcamp specifically for women of color.
The woman who helped Minda happened to be white. Harts, like many women of color, entered the corporate world with no frame of reference to draw on. She was a first-generation college student and her family faced financial struggles throughout her childhood. It was up to her to figure out how to get to college and get a good job. Entering the workplace after college meant entering a world with social cues and etiquette that were foreign to her. Harts is thankful that other women stepped up and offered her guidance.
"Let's say I never had that conversation with her," says Harts. "I don't know what my career would have been like. I don't know if I would have had the opportunities that I had. It's unfortunate because I know that what she was saying was 'As a black woman, you have to come 10 times harder.' I knew that, but I didn't know the scope of it."
Harts says they tell young women, "Here are the rules of engagement. You have a choice. You can play by these rules, or you can set your own rules. But at least you know that this is the landscape."
Now, Harts' Memo is on a mission to make sure other women of color get the scoop on the secret language of the workplace.
Harts says they tell young women, "Here are the rules of engagement. You have a choice. You can play by these rules, or you can set your own rules. But at least you know that this is the landscape."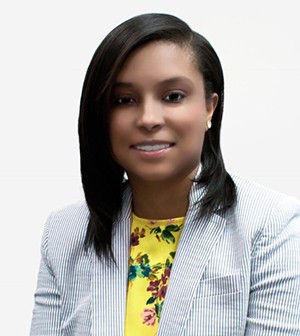 Harts says it's more challenging for women of color to grasp the landscape for two reasons: a lack of role models and a lack of access to network. Harts was 13 years into her career before she saw another Black woman in the C-suite. "I literally got emotional about it," she says. "I'm like 'This is why we need the Memo. Women like you. We need to know that you exist. We need to know that you're out here.' [Edith Cooper was] the first African American partner at Goldman Sachs. I would have never known that if my friend didn't make that connection."
The Memo makes it possible for women of color to see other successful women of color earlier in their career. "We bring those women in, have them teach, have them tell their story, because we need role models out there," says Harts. "You need to see yourself. I can tell you, 'If you ask for more, you might get more,' and all this, but I also like to bring in the evidence."
Harts is also expanding her reach by releasing a book, The Memo, due out spring 2019. "I felt like women of color need to hear their stories told inside the workplace, through a lens that they can identify with."
But just as important as seeing yourself in others is being seen by others.
"I often bring in people that are not of color to teach some of the boot camp," Harts says. "Because I feel like the women need to hear from people that don't look like them. Also, the people that don't look like them need to hear what women of color are saying." Harts believes strongly that "the only way for you to really be an ally is to know what our conversations are like, to be in the room with us."
Harts says the impact on the speakers is profound. "It's not something that they're reading in The New Yorker or The Atlantic. They're actually sitting down, having conversations, listening to Mary talk about a time where she was overlooked for a promotion five times. Yet, she's the go-to person. Stories like that that they need to hear." This cross-pollination helps keep women of color and their unique challenges at the forefront because they aren't the only ones who need to get the memo.