Pumpkin-spiced October delights
After last month's big releases, Slack stayed busy in October. Let's recap, shall we? Product-focused updates Our biggest launch was interactive screensharing,…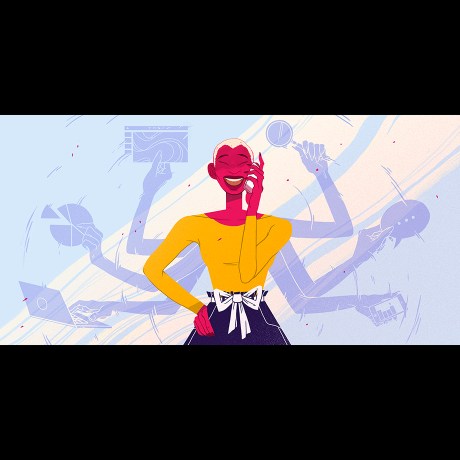 After last month's big releases, Slack stayed busy in October. Let's recap, shall we?
Product-focused updates
Our biggest launch was interactive screensharing, which isn't just a way to show off what you see on your computer to a room full of people. This feature allows others to click, type, and directly interact with your screen, making a new level of collaboration possible for things like pair programming and demos in meetings.
The Google Drive bot was released to all, adding better previews and easier ways to share documents with others in channels. We polished up search results in the app, added more customization features to our Enterprise Grid product, and announced a collaboration with Oracle's intelligent bot platform that's coming soon to Slack.
We shared tips on how customer service teams can optimize their work in Slack as well as rounded up Slack apps designed for use by sales teams. And we gave lots of ideas on how to incorporate freelancers and agencies into your Slack workspace.
The podcast winds down
We wrapped up our latest season of Slack's podcast, releasing a total of 34 episodes of Work in Progress over the past year and change. We completed the run with stories about a doctor in San Francisco clashing with local neighborhood groups over his attempts to open a dispensary, and what it's like for a college student from Canada to travel to Japan to become an amusement park mascot in a place dedicated to celebrating Canada.
Keep an eye out for more for news about our next season, and we'll also revisit previous podcast stories on our blog in the near future.
More stories from Slack
We learned how customers like vending machine company Parlevel Systems and non-profit journalism groups ProPublica and News Revenue Hub use Slack to get their particular kind of work done. We also interviewed Ellen Ullman about her long history in computing and how the lessons she learned in the past could help shape the future of tech.
Slack is where work happens. Learn more at slack.com.