Rebuilding Sandy Hook
How architect Barry Svigals took on an extraordinary task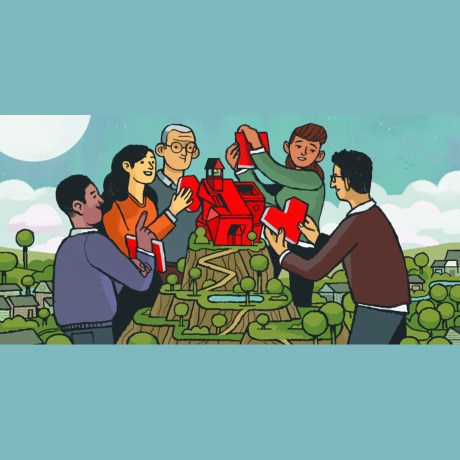 An extended audio version of this story can be heard on Episode 4 of Work in Progress, Slack's new podcast about the meaning and identity we find in work.
O n December 14, 2012, a disturbed young man with a high-powered rifle forced his way into a local elementary school, and began shooting. Sandy Hook was left to deal with the seismic shock of senseless violence and its aftermath.
It's difficult to rebuild in the wake of such a horrific event, but life had to go on in the town of Newtown, Connecticut. Plans were made to demolish the old school and solicit bids from area firms for a new school's construction.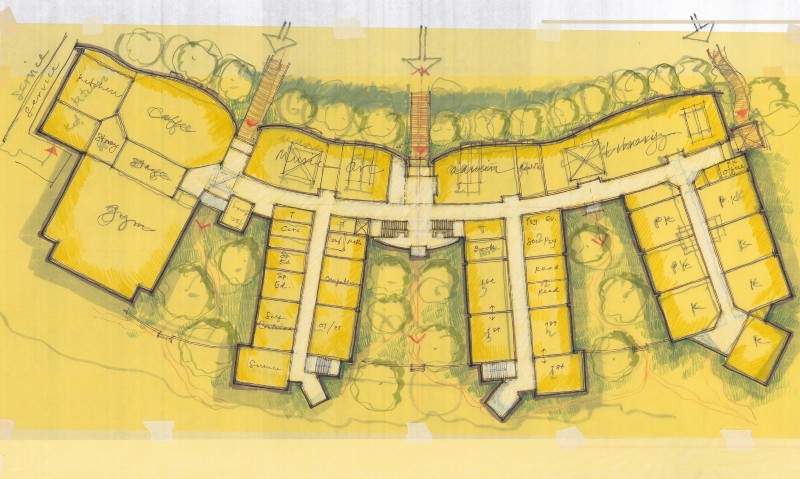 "We knew something was needed, but it was important for us to recognize that we did not know what," says Svigals. "That not knowing was an essential companion throughout the entire process."
Architect Barry Svigals and his firm won the bid. But when town officials asked him in initial meetings about his vision for the new design, he confessed he had no idea.
"We knew something was needed, but it was important for us to recognize that we did not know what," says Svigals. "That not knowing was an essential companion throughout the entire process."
Svigals formed a committee with representatives from both the school and the town. In lengthy discussions, they began to come up with the school's design together.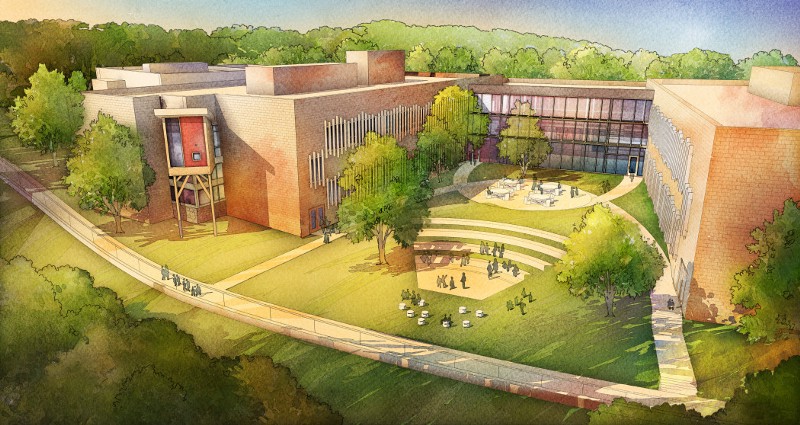 A typical question was, for example, "What do you love about your home?" Seemingly indirect questions like these ended up being essential to forming the direction of the design. Svigals stresses how important the committee's answers were to help "have a place for one's children to learn and to grow and to thrive and to be nourished. It must come from love, frankly."
Now the school's construction is complete and one of its most striking features is its warm color. It's sided with cedar, giving it a natural, inviting feeling, very much unlike schools most children grew up in.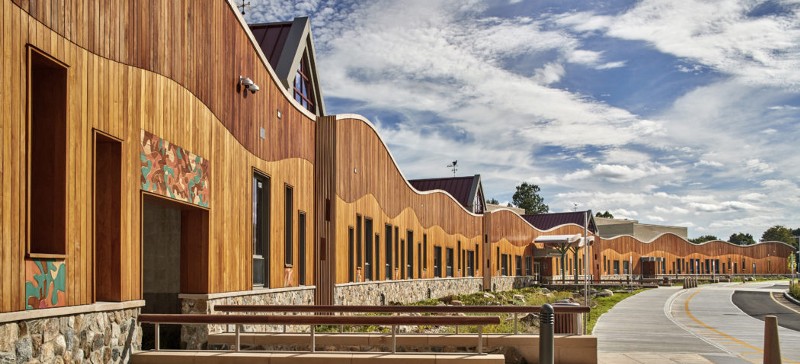 It's natural to wonder how building security was addressed in the design, and Svigals' firm treated it carefully.
His goal was to make "a learning environment to include the necessities of security, but remember that paramount is a learning environment where the children feel alive and safe and nourished by the environment that they're in." The design included security measures in ways that also served other purposes.
"For example, in the front of the school, there's a bioswale that collects the rainwater off the roof," says Svigals. "It also creates a barrier in front of the school."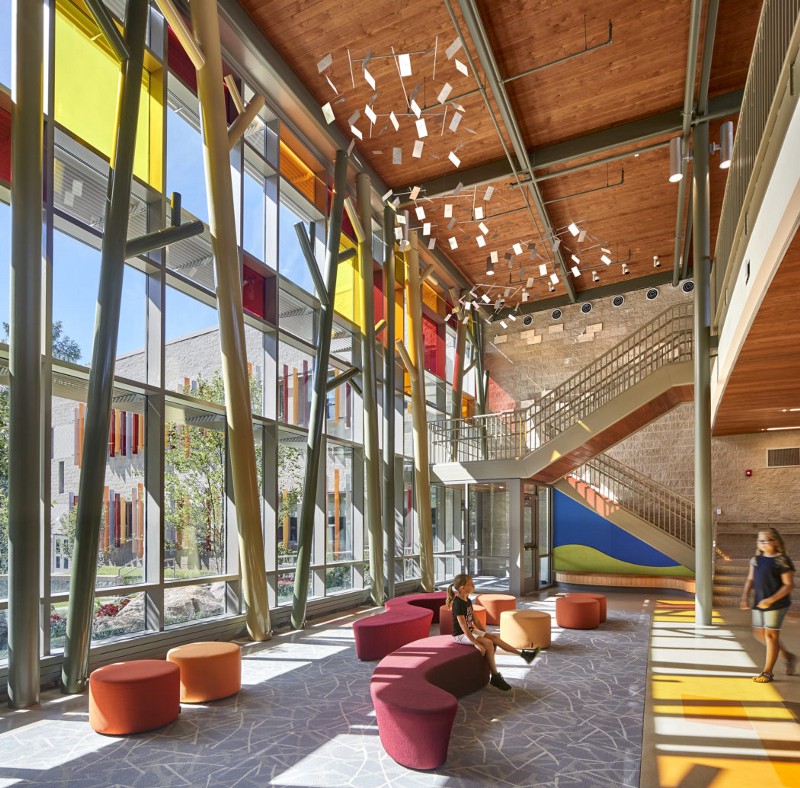 The design of the entrance hallway came from advisory committee discussions about the wish for a welcoming school. The arch of the hallway mimics the gesture of arms extending out to embrace the kids as they come in.
"They enter on the far side of the site and come around in a circle in front of the school," explains Svigals. "They get to see it and experience it as they come in on the arch of the school and then come in this main entrance, which is really the heart of the school."
To a certain extent, Svigals' firm needed to forget they were designing a new school in the context of the trauma.
"We needed to include it," he says. "It wasn't denied. Yet within our effort, we needed to keep our attention as much as we possibly could on our charge, which was to make a wonderful new school for the children of Newtown that would endure for many, many years." That return to their core mission was an essential aspect and a mantra throughout their process.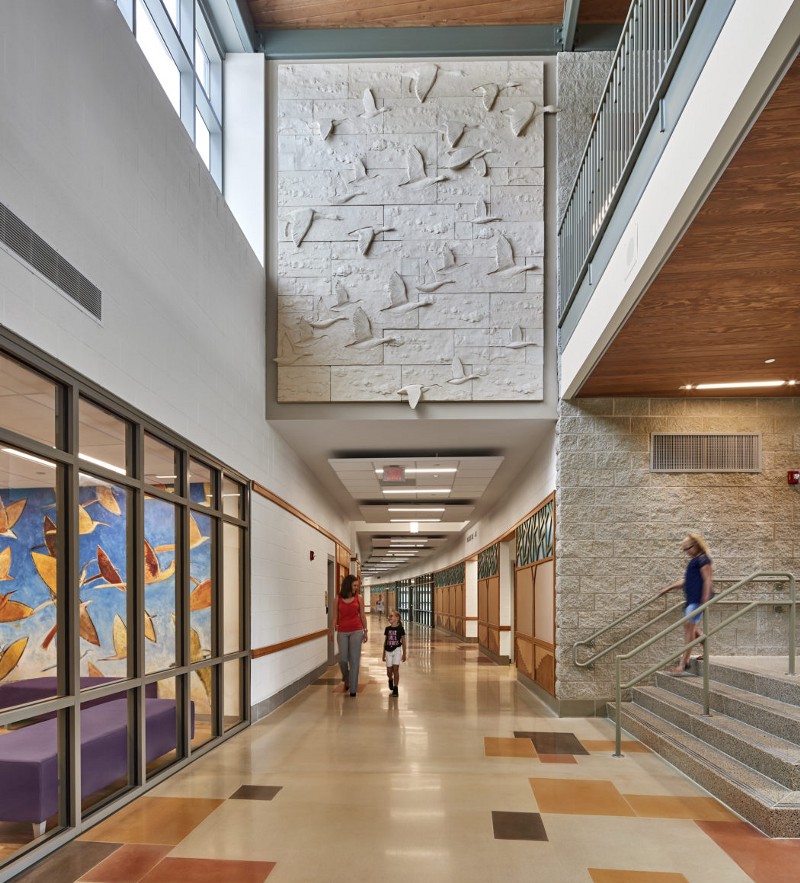 For a project like this, in the end it's not just the building site that's transformed. Svigals sensed it in his own firm and the community as well.
"There's no question that we all went through a transformation," he says. "We were chastened by the enormity of the task. We were transformed by the extraordinary resiliency of the community. We were transformed by the courage of the leadership of the town. We needed to bring our best selves to what the task was at each turn and feel that there's no work alone."
He added, "It's mysterious when a community comes together with a collective wish that it calls all of us, calls something in all of us that is larger than anyone of us. I think we felt that."
Work in Progress story produced by Jim Metzner.
---
Matt Haughey has always lived in awe of architects who can solve problems both great and small.