Screen sharing in Slack, made interactive
Get more out of calls with reactions and remote screen control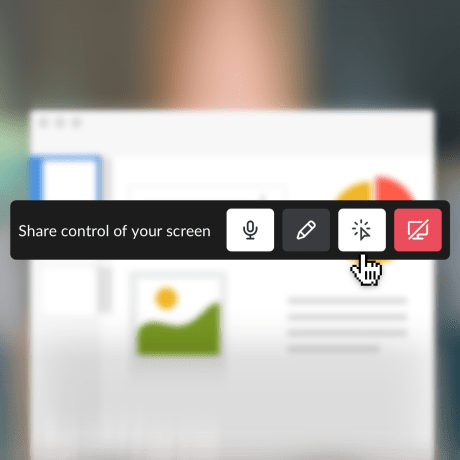 Working with teammates in Slack, wherever they are, started with messaging. Then came voice and video calls, followed by screen sharing. And now, screen sharing from a Slack call has gone interactive: You can invite others to write, code, design — or whatever working together means to you — all directly from your shared screen.
Invite others on the call to contribute
To begin, simply share your screen from a Slack call, and hit the "share control of your screen" button. Each participant will then receive their own cursor, along with the ability to type, edit, scroll, and click through the contents of the shared screen.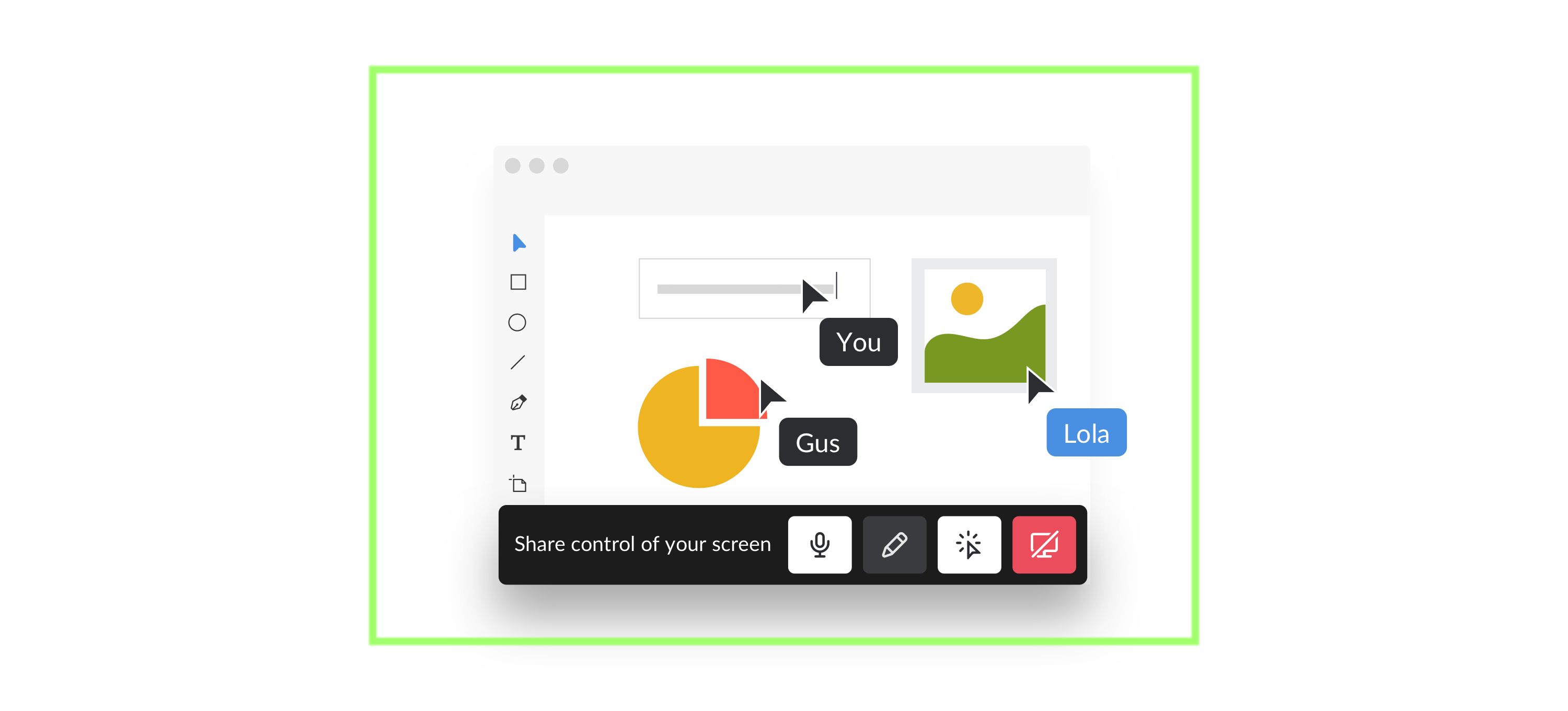 And when not in control, viewing participants can temporarily draw over the shared screen, directing attention to particular cells in a spreadsheet, lines of a paragraph, or anything else they want to highlight. Along with the emoji reactions you can already send in Slack calls, the drawing tool can help make presentations feel like more like a two-way conversation.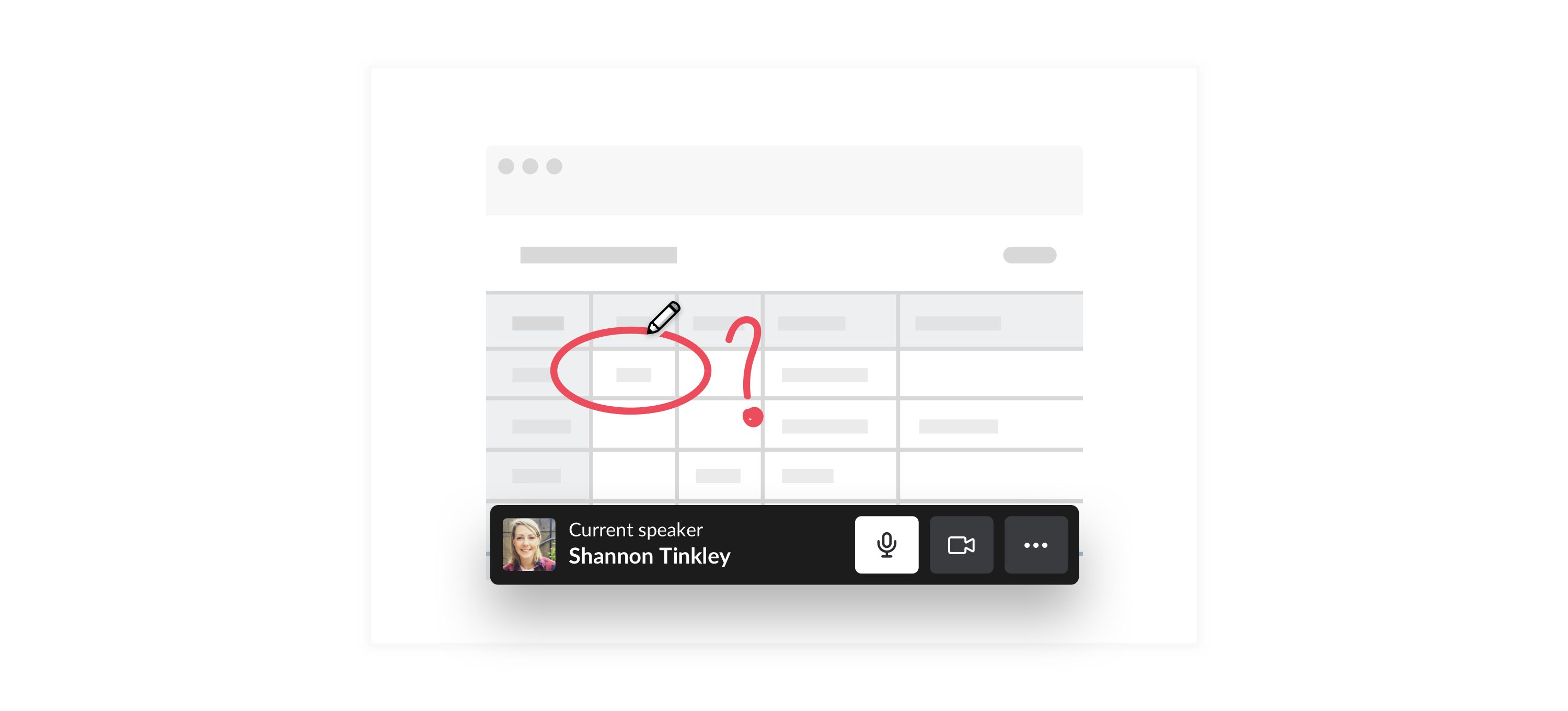 How organizations are using it
Over the past months, customers helping beta test this feature have already found plenty of ways to use it. Some organizations share control of their screen for step-by-step IT troubleshooting, while others use it for pair programming. Zapier, a software company with a fully distributed workforce, relies on interactive screen sharing so that two or more individuals can work together triaging bugs and responding to customer tickets.
As always, native calls are only one way to work face-to-face or voice-to-voice in Slack — our many third-party calling integrations such as Zoom, Blue Jeans, Google Hangouts and others allow your team to choose what works best for you to move projects forward with teammates in faraway places.
---
To share control of your screen, you'll need to be on a paid plan running the latest Windows desktop app or the direct download version of the Mac desktop app. This feature, and the other calling features in Slack, have been made possible by the small but mighty Screenhero team. If you've been using Screenhero, you can find out more details about the plan to wind it down on the Screenhero blog.
You can learn more in our Help Center, or drop us a line at feedback@slack.com — we'd love to hear from you.