Seamstress to the (literal) stars
How Jean Wright worked for three decades to land her dream job of sewing for NASA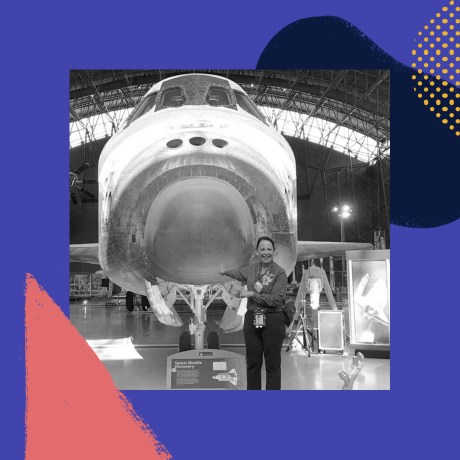 An audio version of this story can be heard on Episode 2 of Slack's podcast Work in Progress, a new show about the meaning and identity we find in work.
One summer evening in July of 1969, 13-year-old Jean Wright stepped outside her house and stared up at the night sky. The moon above Flint, Michigan glowed as brightly as ever that night, but Wright looked at it differently. Moments earlier she had watched Neil Armstrong on TV as he took his first historic steps on its barren surface, and suddenly the dark sky brimmed with possibility.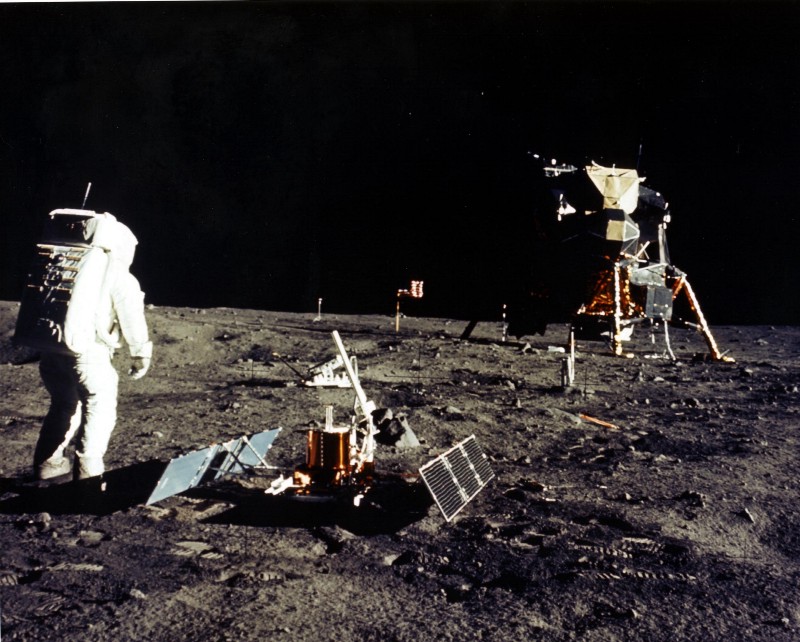 "There's men up there," Wright recalls thinking. "Someday, I am going to be out there working for NASA too."
It was a big dream for a girl from Flint, even though it made perfect sense. Wright grew up passionate about outer space and sewing. After her next-door neighbor, Mrs. Hansford, taught her and her sister how to sew, Wright began making her own clothes. At the same time, she was crazy about the space program and would clip articles about the Apollo missions from the newspaper and send little patches she had designed for the astronauts to Houston. There had to be a way to combine her two loves.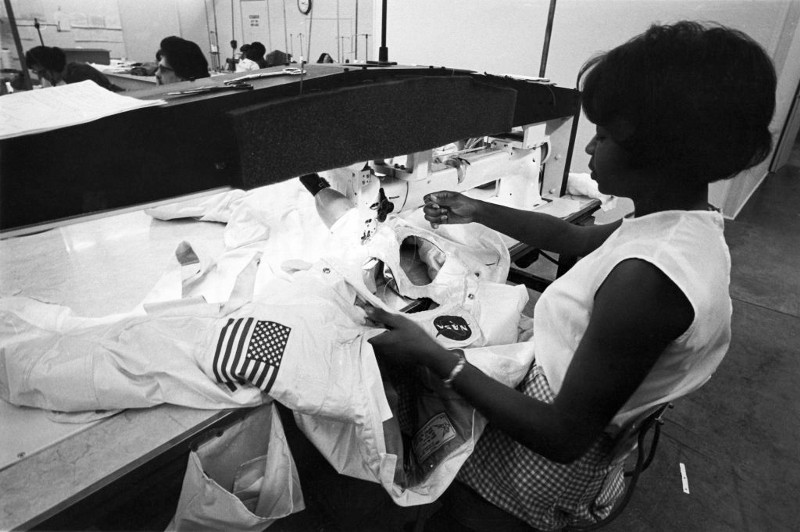 "I knew we had seamstresses that sewed spacesuits and I wanted to get involved in doing something with that," she says.
It took her more than three decades, but Wright eventually achieved her goal at age 49, when she was hired to work as an Aerospace Composite Tech of Soft Goods, or seamstress, for NASA's space shuttle program. Wright would go on to work on the Endeavor, Atlantis, and Discovery, hand-sewing thermal protection between the gaps in the shuttle tiles, known as "gap fillers," which acted as a kind of bumper so the tiles didn't crack as they vibrated against each other during reentry.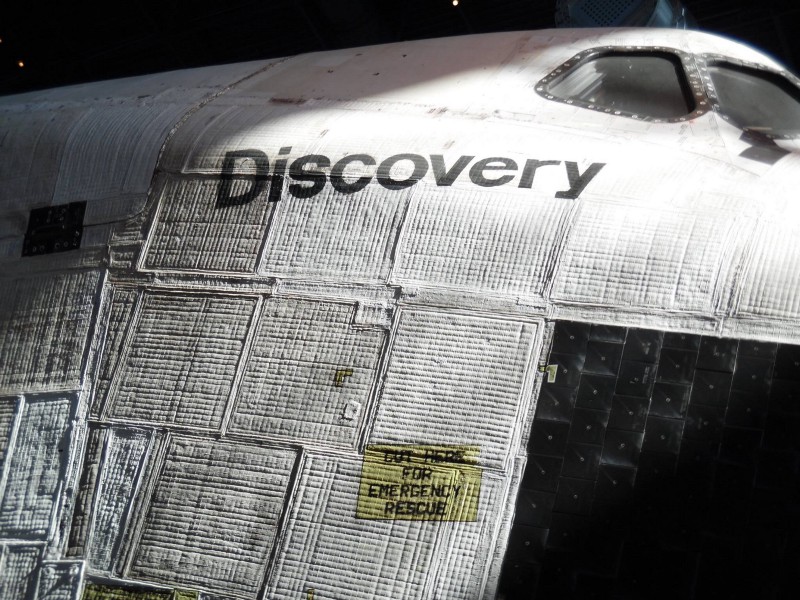 Now retired, Wright looks back on her hard-earned career with pride. One of her favorite things she loves telling her granddaughters is "Grandma has stitches in the Smithsonian."
The story of how Jean landed her dream job at NASA is an incredible tale of perseverance. Not everyone has the patience and drive to follow a dream for more than three decades, but her story still offers some lessons for the rest of us.
Keep your eyes on the prize
It may be a no-brainer, but the first step towards achieving any dream is to figure out what it is in the first place. Jean set her sights on NASA at an early age. Being an astronaut seemed too far of a stretch, and she knew wanted to be in a creative field and to work with her hands.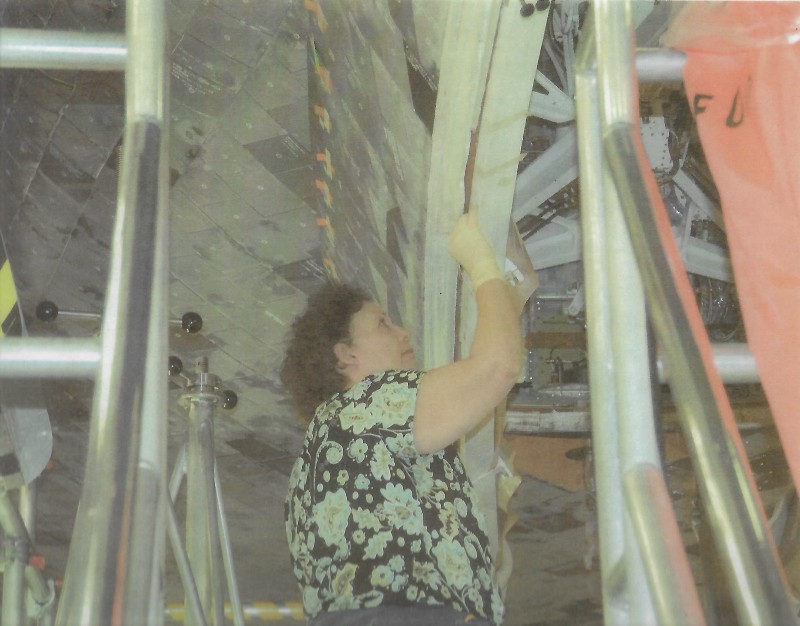 Having such a clear idea of what she wanted to do served as a guiding star for Jean over the years that followed, helping her take incremental steps in the right direction.
Location, location, location
Jean got married at 18, and spent the next 22 years raising three children, working as a tailor, and following her husband around the United States for his naval career. When he retired at age 40 and asked where she wanted to move to, she knew just the place.
"I want to move to Florida because I want to work at the Kennedy Space Center, and I'd love to work for NASA," she told him.
By relocating near NASA, Jean increased her chances of being able to actually work there. While it's becoming easier in some industries to work from anywhere, there are still hubs for different fields — if you want to be an actress or work in politics, you have a better chance of it happening if you move to Hollywood or DC.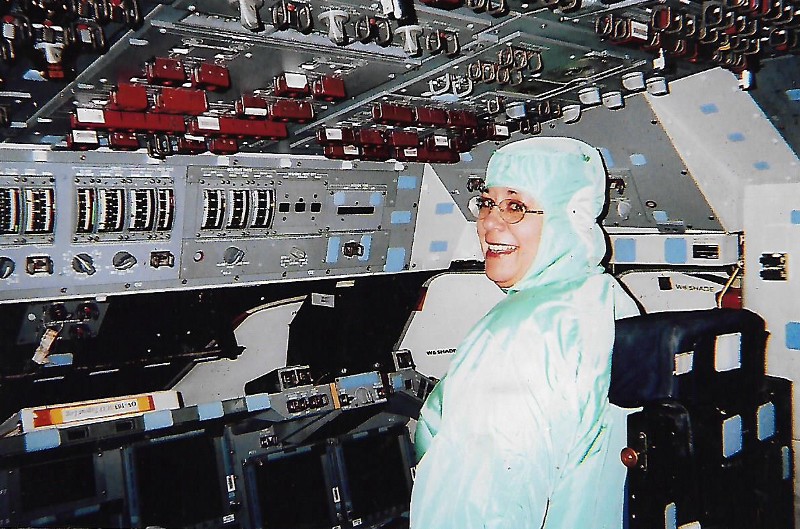 Do your homework
Every occupation has its own particular language, including the space sector. During the years before Wright landed her interview at NASA, she spent hours preparing for it by watching NASA TV. When Jean finally had her interview, she surprised everyone by using the correct terms and phrases. She also spent time studying the fabrics and threads that NASA used.
"I would go on the computer and study everything I could about thermal protection on the off chance, if by some miracle, I got a chance to work there, I wouldn't sound foolish during my interview," she says. Her hard work paid off.
Gotta have faith
There's a lot to be said about the power of positive thinking. Jean kept a reminder of her goal, kind of talisman that kept her going: a lanyard that hung from her bedroom mirror that said "To quilt is love, to finish divine."
"I would look at it everyday and it would give me inspiration that someday a miracle might happen," she says. Jean would tell herself when she saw it, "One day you'll be there, Jean. Don't worry. Someday it'll come, it'll come."
Work in Progress story produced by Tara Brockwell.
Emily Brady was inspired by an entirely different moonwalk when she was young.