Several People Are Helping
A behind-the-scenes look at Slack's Customer Experience team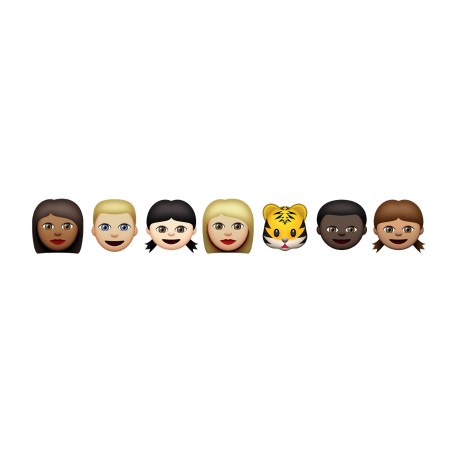 The Customer Experience team's goal is the best possible experience from start to finish. Every reply we send is an opportunity to connect with a person. And while that sounds simple, it takes a lot of work to deliver. We wanted to offer a peek into our Customer Experience team and how we do support at Slack, with Slack.
On an average day, we receive about 500 inbound help requests and another 400–500 mentions on Twitter (on a big day, we'll get thousands). We'll be able to answer some of them immediately, but when there's something we don't know, there are several more layers that help us give support:
A complete and searchable archive of all support requests and replies
The collective knowledge of everyone on the Customer Experience team
The transparency of Slack's working channels
Direct access to the people building the product
But how does that work in practice? Glad you asked…
Everything at our Fingertips
With the Zendesk and Twitter integrations, the requests we receive and the responses we send are streamed automatically into Slack, straight into their own dedicated channels. From there on, nothing is automated. Every request for help, or piece of feedback — whether on a ticket (in Zendesk) or in a tweet (using Respondly) — is handled by a person. A real, human person.
Having Slack's powerful search at our fingertips means we can quickly refer back to any support request ever sent in, as well as our reply. We can see how often a feature has been requested, whether we've seen a particular bug before, and how to squish it if we have. If nothing else, it helps us get to the next question that we need to ask ourselves to help the user.
Teamwork Beyond Time Zones
For times when we're not able to find a conclusive answer in the archives, we use our Customer Experience channel in Slack to pick each other's brains about the questions we're working on.
With time and practice, each of us gains expertise in specific areas of Slack. Asking questions in our channel not only taps into the knowledge of experienced team members, but also makes that knowledge searchable in the future.
That shared knowledge comes in extra handy since our Customer Experience team is dotted about the world — we have team members in North America, Europe, Asia, and Australia. Time zones become much less of a barrier when we don't need our team members to be awake to learn from them. A problem reported during the day in Australia isn't lost for the team in the US — they can quickly catch up on notes added in Zendesk and discussions in our support channel.
Transparency. We love it.
If we can't find an answer through searching previous tickets or in our own channel, we turn to the wider resource: the collective brain of Slack.
From the engineering and design teams to accounts, PR, marketing and editorial teams, the fact that everyone's work is conducted in open channels means we can read back on conversations as they happened, and have immediate access to the relevant facts.
If whatever we want to know is a new problem that can't be found through search, we've created a system within Slack that means every problem or question can be given the attention it deserves.
A Place For Everything, and Everything in Its Place
To strike a balance between asking developers for help and adding distraction to their work, the Slack team created triage channels for every aspect of our platform (#triage-ios, #triage-webapp, #triage-ops, etc.).
Every day, one engineer on each team is on hand to answer questions in their triage channel. So when all other avenues have failed, the Customer Experience team can take your question about whatever part of Slack you're asking about directly to the people who built it.
Everyone Does Support
Every single person in this company understands how important support is — in fact, under the "Everyone Does Support" program, every single person in the company spends one or two days a month answering tickets or helping out on Twitter — and that's what makes this system work.
It also means that, in the true spirit of teamwork, several people (all the people that have ever typed in our Slack team, in fact) really are helping.