Shared channels, shared success
Great partnerships aren't born, they're made. See how organizations big and small use shared channels to connect teams at different companies
We've talked a lot about shared channels. What they are, how to use them and their network effects. But in this post we're letting our customers show you all the clever ways that they're using shared channels to improve how they work with partners, vendors and even customers. 
Whether to scale logistics and operations, maintain high customer satisfaction ratings or reduce team workloads, several organizations are using shared channels to streamline work while achieving their missions. They're the proof that shared channels are win-win for everyone involved. 
Customer support in a snap
What's in a shared channel? Hundreds of customers, or at least that's according to companies like Iress, Zendesk, Fastly and Hugo, all of which are using shared channels to deliver better, faster and more accurate customer support.
Build credibility with customers
Zendesk, yes the customer support software, uses shared channels with both their partners and customers to streamline communication, build credibility and deliver excellent customer service.
Offer premium service to VIP customers
Fastly uses shared channels to wow top customers with near real-time support. Shared channels also allows Fastly and its clients to communicate in a more scalable, accessible way—and maintain a customer satisfaction rating of 95%.
On-demand customer service
On-demand delivery platform Stuart connects businesses to fleets of geolocalized couriers across 100 European cities. They use shared channels to provide support for enterprise customers, resulting in a 30% reduction in workload for the support team.
Dispatch delivery status straight through to HQ
Chicago's famous Portillo's Hot Dogs use shared channels to communicate with delivery drivers about weather and traffic delays, so they can better manage and meet their customers' expectations.
Customer feedback right from the source
Slack's shared channels have changed the way Smartcare, an audiology platform and billing service for independent practices, support their customers. They bring all new customers into Slack and even pay for them to use it with them.
Manage logistics with clients in real-time
When your customers' businesses depend on your products, speed of service is paramount. The team at Parlevel Systems use shared channels to transparently track and report real-time data around vending machine operability and product inventory.
Keep remote staff in the loop
Deliveroo, the London-based food delivery company, uses more than 200 shared channels to coordinate delivery logistics with its courier service, communicate with corporate clients and keep its customer support vendors in the loop.
Speed up design iteration
Global footwear company Cole Haan uses shared channels to speed up processes, such as sharing design files with vendors. "Now that can happen basically automatically, and in a fraction of the time," says Andrew Coulter Enright, vice president of brand design. 
Put the fulfill(ing) back in fulfillment
Fashion brand Everlane makes the return experience a breeze by partnering with vendor Happy Returns. Both companies use their shared channel to resolve issues, answer customer questions and locate product information within seconds. 
Collaborate on brand campaigns
German media company Bauer Excel Media plans ad campaigns in a shared channel with online advertising agency Ströer. "Using [shared channels] saves us much time and stress. File-sharing within one place, using the same integrations in one place—awesome," says Julian Wagner, a senior architect at Bauer Xcel.
Inspire new solutions
Cloud data platform Snowflake Computing relies on more than 150 shared channels to engage vendors and partners in resolving issues and developing new solutions for customers. "Having the ability to message an external vendor via Slack provides next-level support," says Marisa Guarino, an IT systems engineer at Snowflake.
Manage franchises and acquisitions
Seek, Australia's top employment marketplace, uses shared channels to collaborate across its broad portfolio of acquired companies, which span 18 countries. Using shared channels, they jointly develop products, exchange expertise and build a common culture. 
Learn more about setting up shared channels in our resource library.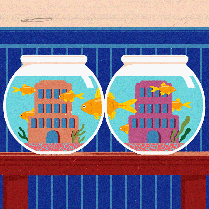 Start a shared channel
Ready to make your partners, customers and vendors part of the team? All you have to do is create a shared channel in Slack. Fortunately, clicking here will get you there a little quicker.
Start shared channel