Simpler. Better organized. More beautiful. Exploring the new team site
Changing your notification settings, customizing your team, or adding new integrations are now easier than ever
We released a redesigned team site to all users this week, making things simpler, easier to find, and (we think) generally better.
We hadn't changed these pages in more than a year, while continuously adding features, supporting new devices, and all kinds of other good things. Links got buried, layers piled up, and things were hard to find. Added to this, there was inconsistency in style and experience between pages and across devices.
In short, these pages were kind of crufty. Now simplified, reorganized, redesigned and decrufted, they're pretty darn good (and in the future, when many of the functions they serve are brought into the app, they'll be perfect.)
So here's a little guide to what has changed, and where you can find things.
Whatever you need to do on the team site, and on whichever device you choose to do it, your experience is now consistent and reliable.
Each section of your account settings has a tab for easy access, and now looks and feels the same whether you're updating your account on your laptop or mobile device.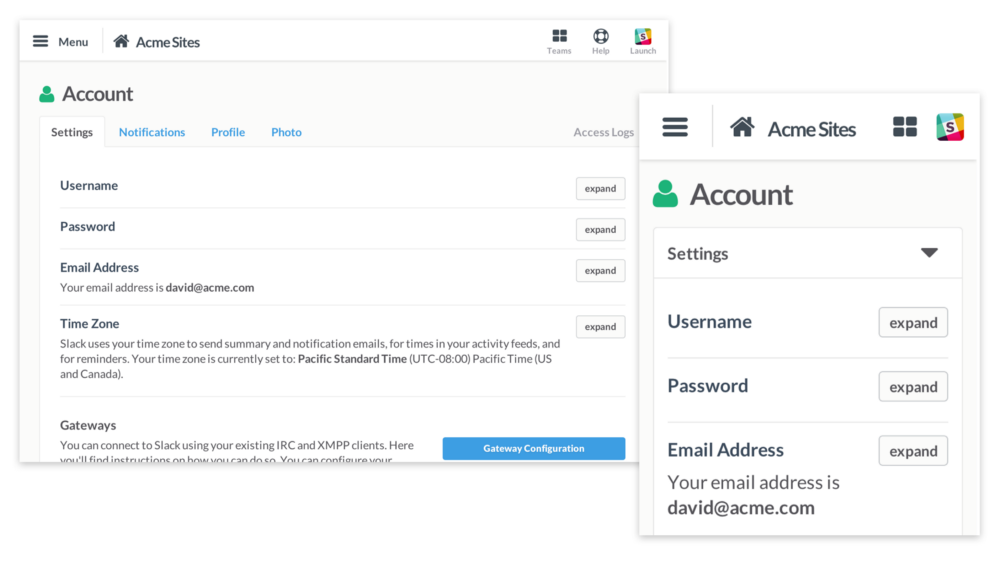 When you use the team site, there are a few specific things you want to do most often. We've collected these on your homepage so you can get where you need to go quickly.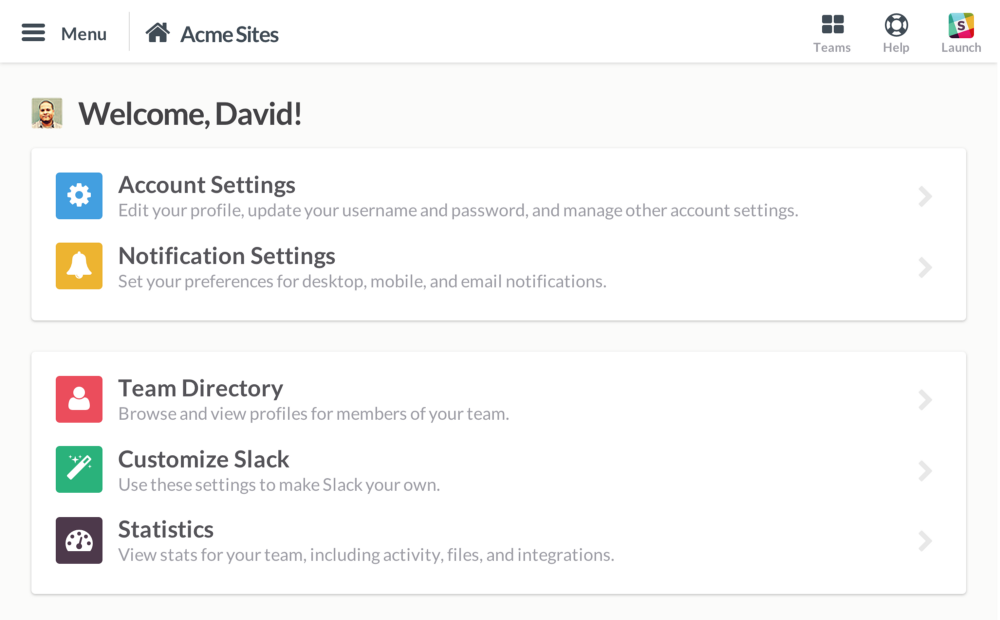 Rather than having to remember some circuitous route for getting where you want to go, the new navigation is always available from the top left: just tap the menu button.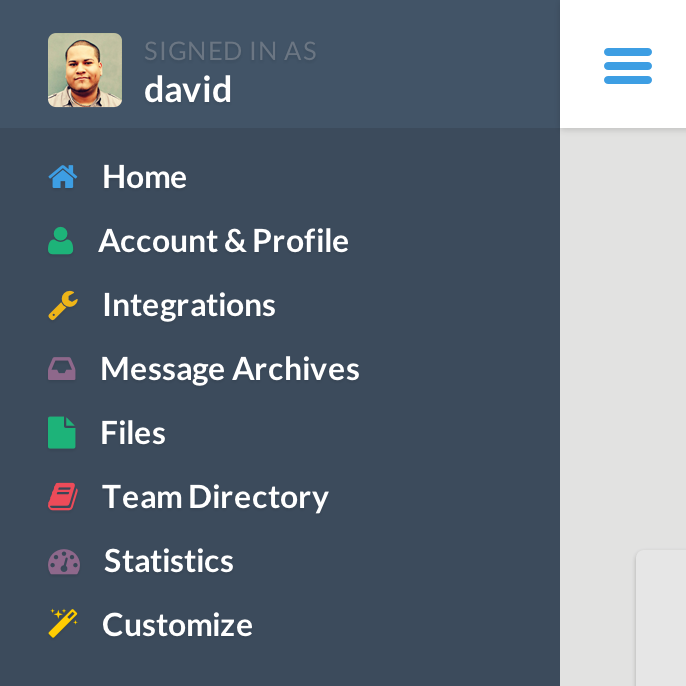 Some things in Slack require you to open a web page. We're working on that — a large part of this redesign was to keep things simple for when we move them into the app. In the meantime, we've tried to make these easy to find and manage. Things like changing your notification settings, customizing your team, or adding new integrations should now, hopefully, be a breeze.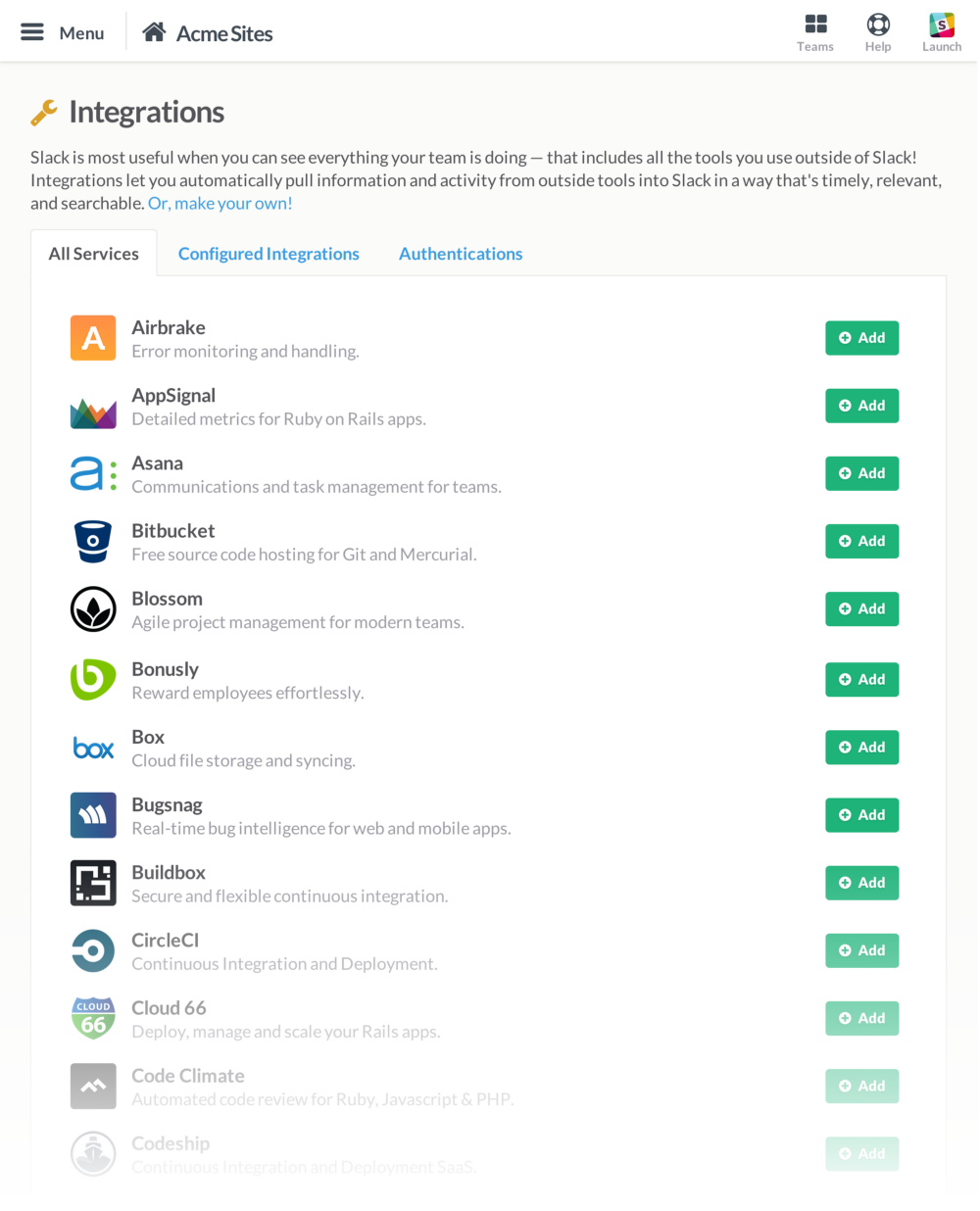 We have over 70 service integrations to make Slack more powerful for your team. Now it's much easier to find and add integrations, and review the ones you've already configured.
When writing a post or snippet on the team site, you now have a larger canvas to work on, with clearer controls and fewer distractions.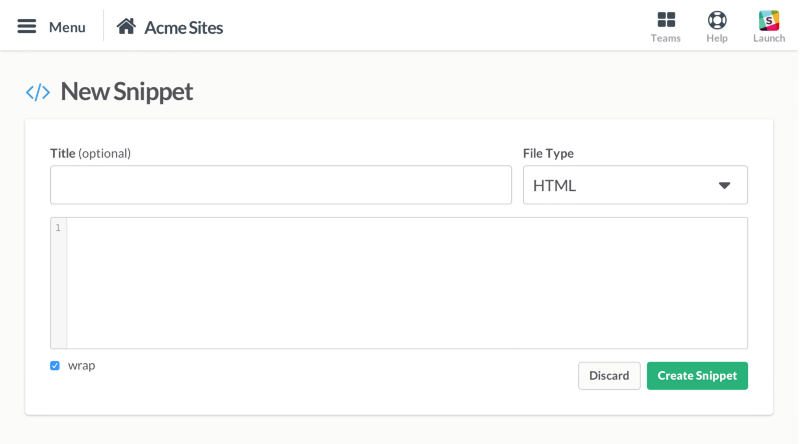 And when you're done, the larger, more beautiful posts make it more pleasant for your teammates to read what you want to share.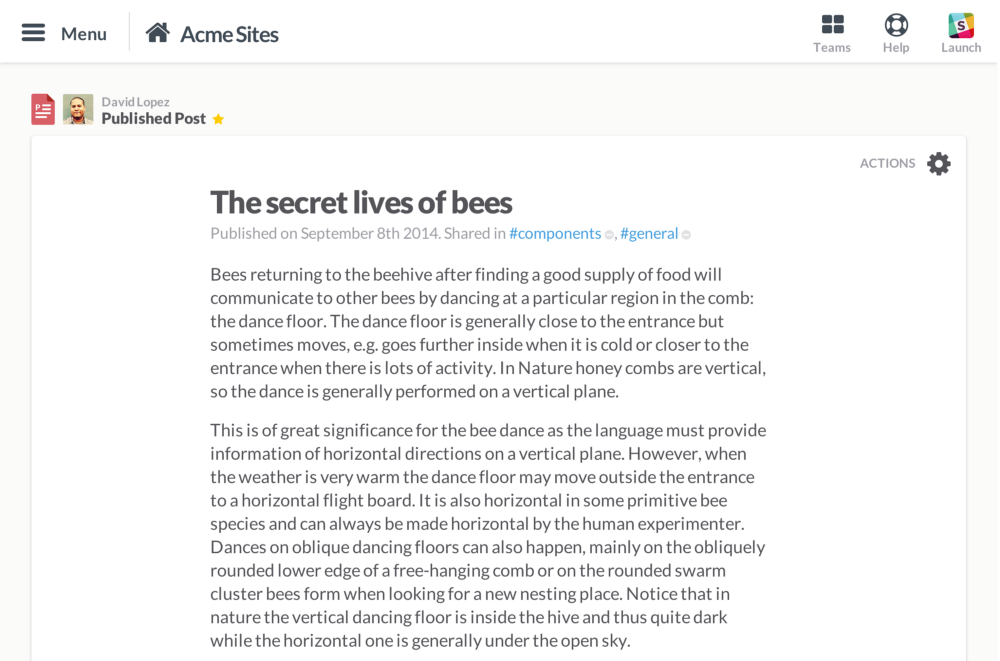 And for the sake of your sanity (and your eyes), sit back: type sizes and content are now embiggened across the board.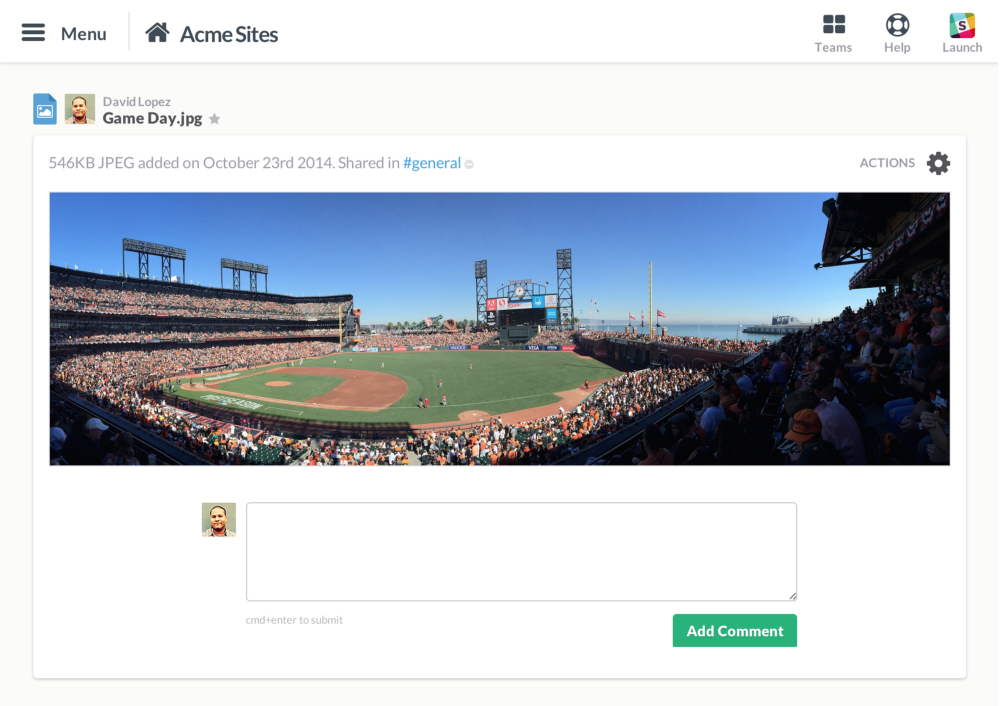 There! As ever, if you have any questions about how to do anything (or where to find anything), simply type /feedback in Slack.