Simplify your workflows
More options for internal integrations to connect your tools in Slack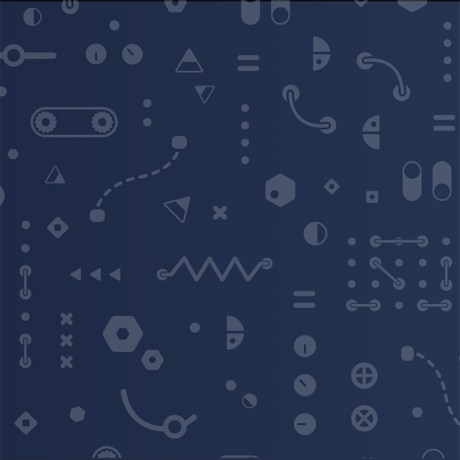 Having more tools at your disposal doesn't necessarily equal more productivity. For most people, responding to a customer support ticket or checking on the health of a sales pipeline means toggling between disparate systems to find the information you need.
But for the many thousands of companies using Slack today, our API makes it possible to build internal integrations that connect proprietary systems and third-party products to just their Slack team, centralizing work in one place.
Today, we're expanding the options for building internal integrations to include the full functionality of Slack's platform, like message buttons, threads, the events API, and more. Now, developers on your company's IT team can use these features to more deeply integrate all the parts of your tech stack into Slack.
Here are a few ideas for workflows you can enable with internal integrations:
Ask for help with a slash command
Say your IT department manages helpdesk tickets in an app like Zendesk, and you're stuck at your desk with a broken monitor. Using an internal integration built for Slack, you'd simply type a slash-command such as /helpdesk into the message box, describe the issue, and press enter to submit your request. Voilà! Your ticket will be filed right from Slack, without the extra work of having to find and log into a separate ticketing system.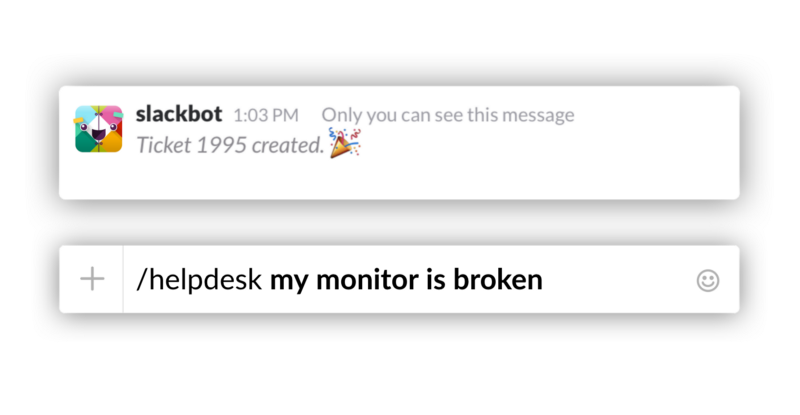 More coordinated triage
For people working in roles like customer support, operations, and sales, much of their day-to-day work consists of triaging tickets, managing outages, or responding to leads. A technical operations team, for example, needs to know when a server is at risk of going down. With internal integrations, you can easily increase the visibility of this information by piping those alerts into the Slack channel where the technical operations team is already working.
Find data — and talk about it — in the same place
With internal integrations, all data reported into Slack is searchable. Say you're preparing for a presentation and need to quickly find your latest customer stats from two weeks ago, alongside your company's website traffic.
This query would normally require opening up two tools — for example, your company's customer data warehouse and Google Analytics — before logging in and then requesting that data. With an internal integration, you'd be able to find the numbers you need by searching in Slack, and then discuss that data with your team as you prepare the presentation.
There are thousands of examples just like these of how Slack customers like you are using internal integrations to run your business. We'd love to hear these stories, and share more ideas with you on new workflows you can enable.
Join us for an upcoming live stream, or follow this introductory guide, which outlines the steps to creating your first internal integration.