Slack partners with ServiceNow, and more from Frontiers
A major partnership for our platform, and a sneak peek at the second day of Slack's first conference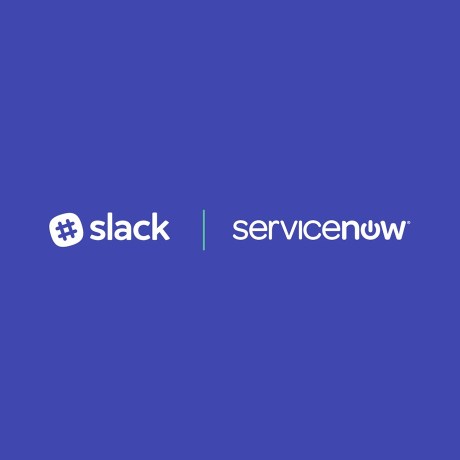 Let's keep this going, shall we? It's the second day of Slack's Frontiers conference about the future of teamwork (read Day One highlights here), and the big news today comes from Slack's Platform team, whose aim is to connect Slack with the products and services you use for work. Today we're announcing a partnership that is one of our most requested integrations of all time: Slack and ServiceNow.
Managing requests is a huge part of work, whether it's in Customer Support, IT, HR, or Security—and ServiceNow builds software that has transformed organizations in nearly half of the Forbes Global 2000. This partnership brings together ServiceNow's System of Action with Slack's messaging platform for transparent communication and faster resolution.
ServiceNow CTO Allan Leinwand, who announced the partnership with Slack VP of Product April Underwood, shared that when the integration is available later this year, users will be able to add Slack as a notification channel in ServiceNow's UI and have new incidents piped into any Slack channel. Their team can see a detailed view of the incident and collaborate in real time to get it resolved, and the conversation becomes a searchable archive that is visible to the whole team.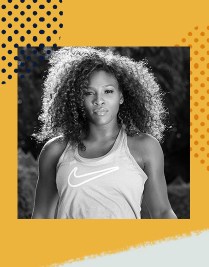 Don't miss Frontiers 2019
Tennis superstar Serena Williams is coming to Frontiers! She'll reveal her keys to achieving success both on the court and in business.
Learn More
While we have you…
The morning keynote isn't the only place at Frontiers to learn about the progress of Slack's platform: Later, Slack's Enterprise Developer Advocate Sachin Ranchod will lead a discussion with customers including Shopify, InVision, and Expensify about how they've improved their workflows and overall productivity by integrating their tools into Slack.
Elsewhere in Frontiers Day Two programming:
Google Cloud, as a strategic partner, is releasing the Google Drive Bot for Slack. We'll hear from two Google product managers about how they built the Drive Bot and leveraged AI and NLP throughout G Suite.
Geoff Belknap, Chief Security Officer at Slack, hosted a Security Spotlight featuring Netflix and 21st Century Fox.
We had a fireside chat with Edith Cooper, Global Head of Human Capital Management at Goldman Sachs, and Square CFO Sara Friar about training and developing diverse talent, building and sustaining culture, and the role of technology in empowering humans to thrive at work.
Molly Graham, VP of Operations at the Chan Zuckerberg Initiative, will talk about the importance of "giving up your Legos" in scaling fast-growing companies.
Slack's Director of Global Facilities and Real Estate Deano Roberts will share lessons from 20 years in the U.S. Army about communication between siloed teams and leadership in times of uncertainty.
The people behind the ElectionLand voter data project and reporters at ProPublica will show you how dozens of media organizations came together on Slack to produce high-impact, investigative journalism during the 2016 election.
Former Cirque Du Soleil Creative Director Welby Altidor will give a closing keynote about creativity, teamwork, and taking risks.
And throughout, Slack's community of customers, partners, developers, and our own team will dig into the biggest questions how people and organizations can do their best work.