Star ratings and sky-high expectations
A Michelin Star-rewarded chef rejects the accolade to cater to a more grounded clientele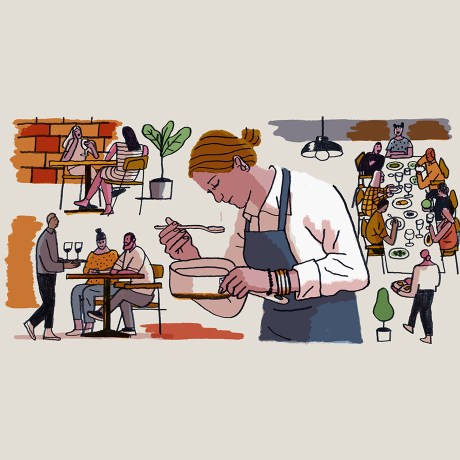 An extended audio version of this story can be heard on Episode 22 of Work in Progress, Slack's podcast about the meaning and identity we find in work.
The kitchen at Cantine Copine is bustling, and the dining room is packed. The contemporary restaurant in Bruges, Belgium has only been open a year, but already it's a hit. At the center of it all, along with a mostly female staff, is chef Karen Keygnaert.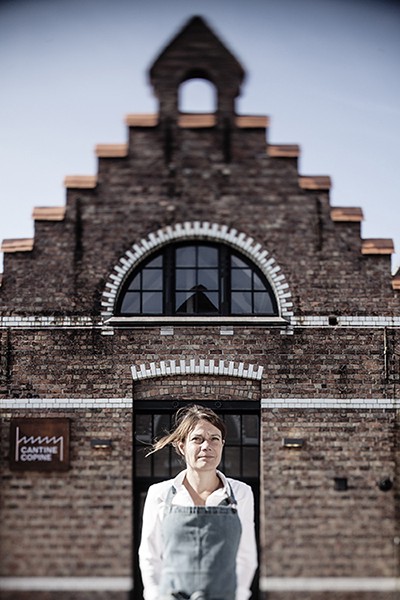 Keygnaert earned rave reviews at A'Qi, a restaurant she opened in 2009 with her mentor, Arnold Hanbruckers. A'Qi was known for its modest, subtle style and quickly earned a coveted Michelin star, an impressive achievement for a young restaurant on the outskirts of a historic city.
But you can't actually give back a Michelin star, can you?
The trouble was, Keygnaert was uncomfortable with the way the award altered guest expectations. New diners seeking a high-end experience were at odds with longtime regulars who appreciated her low-key style — and their demands didn't suit Keygnaert, who is decidedly unpretentious.
Suddenly, the coveted Michelin star had become a type of curse. The humble chef found herself fielding phone inquiries about details such as the restaurant's dress code. (There was no dress code.) "[I didn't] want to have those phone calls anymore," Keygnaert says with a sigh.
But you can't actually give back a Michelin star, can you?
Not exactly. But there are ways to subvert the expectations that come with such a rating. When Keygnaert began considering the implications, she had examples to study, such as Flemish chef Frederick Dhooge, who famously gave back his Michelin star in 2014. Dhooge was continuing a tradition led by chefs across France and Spain who rejected star ratings to avoid the fanfare and unrealistic expectations that can follow such awards.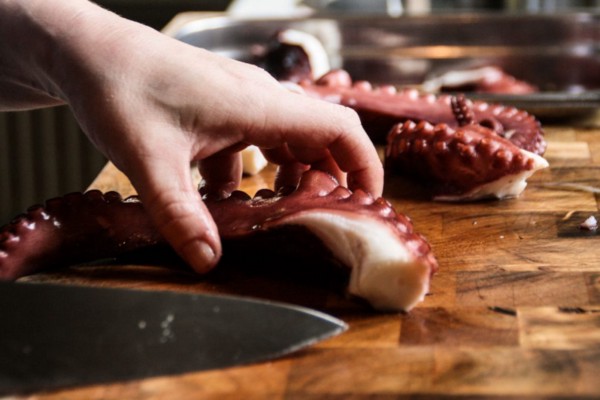 Keygnaert is a self-assured professional. She isn't trying to impress anyone by doing anything more than her simple, straightforward impressive cooking. Her priority isn't even that radical: she simply wants to feel comfortable in her own restaurant. For her, success isn't based on awards. Succeeding as a chef is about being true to herself and her own culinary vision.
But depending on whose standard you're trying to meet, being the best can come with a high cost.
"As a cook, you have to do the restaurant you want and [to] attract the people whom you feel comfortable with," she stresses. For her, the food should come before fussy considerations such as requiring suit jackets or outfitting a space with expensive furniture.
That doesn't mean she's an unserious restaurateur. She earned a Michelin star for a reason. "I'm a perfectionist," Keygnaert emphasizes. "It's in my character to always want to be the best."
But depending on whose standard you're trying to meet, being the best can come with a high cost.
In many Michelin star-rated restaurants, the wait staff is taught to treat patrons in a manner Keygnaert finds condescending. She didn't want to serve food so complicated it required explanations about rare ingredients or which utensils to use. She believes excellent service should feel intuitive, and that goes for the food as well as the atmosphere.
Moreover, once her small café was under the weight of that big star, her clientele was suddenly divided by expectations. "I had customers who came once and will never come back because they think the atmosphere is not strict enough, or they think the waiters know too little about wine," she says sounding slightly exasperated. "It doesn't bother me because 90% of my customers are not that type of demanding," she adds. Still, she struggled to recalibrate what had once felt like the perfect balance of friendly service and exceptional cuisine.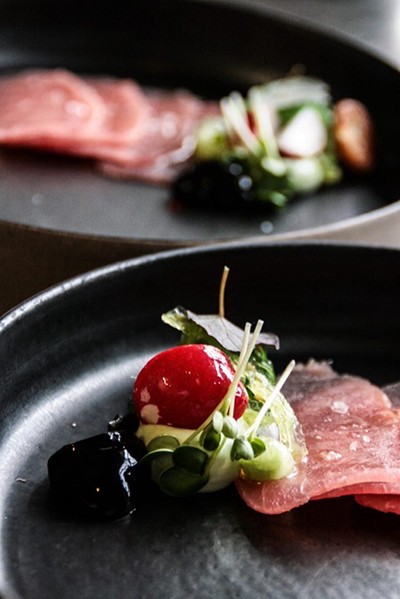 Even though she worried she'd feel out of place, she did try visiting other Michelin-starred restaurants. "It's my job to see what my colleagues do," Keygnaert explains. On holiday with her spouse, they tried several high-end spots before seeking out something more approachable. "My husband and I decided we didn't fit in, really, in star restaurants," she says with a shrug. "We don't do that anymore. Now we search for the small, sympathetic places where we feel at ease."
It was in pursuit of offering guests the cozy charm she loves that she decided to close A'Qi. But if anything, the publicity from following her instincts helped bolster her next venture. In 2017, she opened Cantine Copine — which means "happy kitchen" — to rave reviews.
At Cantine Copine, Keygnaert does everything, including her own accounting, working with suppliers, and selecting ceramic tableware and flatware. She's in control in all the ways she wants to be. Naturally, there's no dress code. And that's just the way she likes it.
"The food is the most important thing," she says. "That's what counts."