Starting (again) from scratch
A refugee puts his medical career on hold to help give his family a sweet new start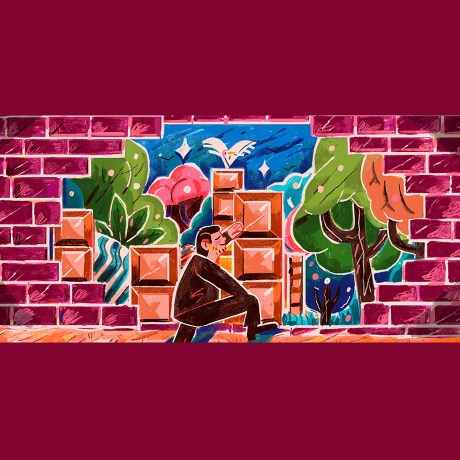 An extended audio version of this story can be heard on Episode 32 of Work in Progress, Slack's podcast about the meaning and identity we find in work.
Tareq Hadhad always wanted to be a doctor. In Damascus, Syria, where he grew up, school grades can determine someone's entire career trajectory. Hadhad worked hard to earn the necessary grades. But shortly after entering medical school, the would-be physician had to help his family relocate to Antigonish, a small town in Nova Scotia, Canada. And there, his career took a very different turn: he had to help restart the family business, a chocolate company now called Peace by Chocolate.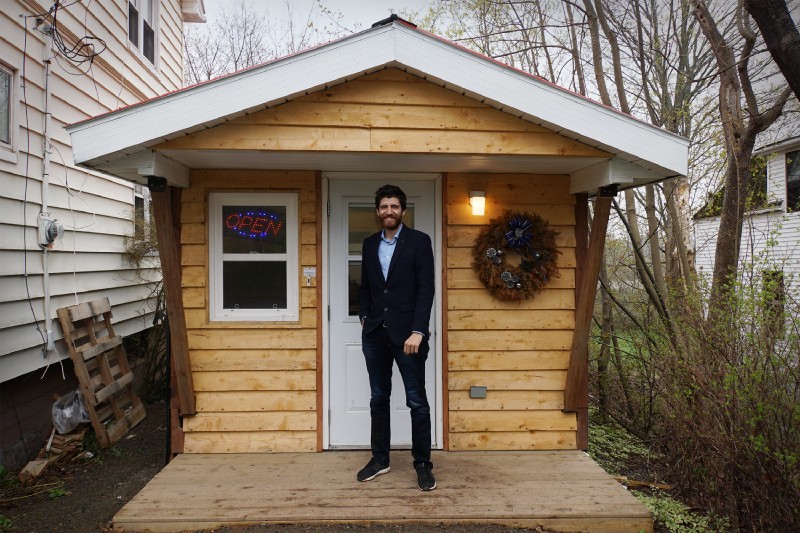 Hadhad's father enjoyed a career as a successful chocolatier in Damascus, operating one of the largest chocolate enterprises in Syria. The company directly employed 30 people and operated a distribution network of hundreds across the region. Despite its success, there was no plan for teenage Tareq to take over the family business.
Those plans changed in 2011, shortly after Hadhad began his university studies. The Arab Spring revolutions across the Middle East began to alter the local landscape. Tanks appeared in the Syrian streets. Hadhad's entire extended family — about 50 people living under the same roof — started hearing explosions.
One night, the family had to hide in the basement as bombs went off nearby. They'd rushed downstairs without medicine, food or basic supplies. Eventually, the electricity went out. For five anxious days, they waited.
Then, the chocolate factory was bombed by plane, destroying decades of work. The family knew what had to happen. "It was not time to do business. It was not time for me to do medicine. It was time to survive," Hadhad explains. "It was time to leave the country."
But fleeing home wasn't an easy or obvious choice. "If you ask anyone from Syria, they'll tell you that they tried their best to stay in the country. Leaving the country was the hardest decision. This was completely a choice between life and death."
It was also the first time Hadhad had ever left Syria. His family feared that moving elsewhere would make them fish out of water.

But Hadhad points out that fish will also die in water if conditions are poor. "We were in our habitat, in our homeland, but we were drowning."

The immediate family migrated west to neighboring Lebanon and settled in a refugee camp where they weren't allowed to work — only wait. Hadhad started applying to medical schools in Europe to secure a visa, but nothing happened. The whole family was in limbo, hoping their fortunes would change.
Hadhad's father had some experience with an unplanned life path. When he began experimenting with chocolate-making decades earlier, it was in his home kitchen, teaching himself techniques from books checked out of the local library. By the time Hadhad was born in 1992, his father had opened a small shop. It did well, but it was a departure. No one in the family had ever worked in the food business.
Hadhad had watched his father build his business, and he'd given a lot of thought to how people find purpose in their work.

"Being a physician or being involved in business, it sounds really different," he explains. "But in the end, [both are] about relief."

By 2015, Hadhad was applying for medical school scholarships in Canada. Finally, after years of nothing, he received a reply. Canadian authorities wanted to welcome Hadhad's entire family and offer him a chance to study medicine. In Nova Scotia, a local group sponsored the family to help them acclimate to their new home.
Hadhad's family settled in Antigonish where once again, Tareq's father crafted chocolate in their home kitchen. They started selling the sweets at the local farmers market, meeting neighbors and becoming more visible in the community.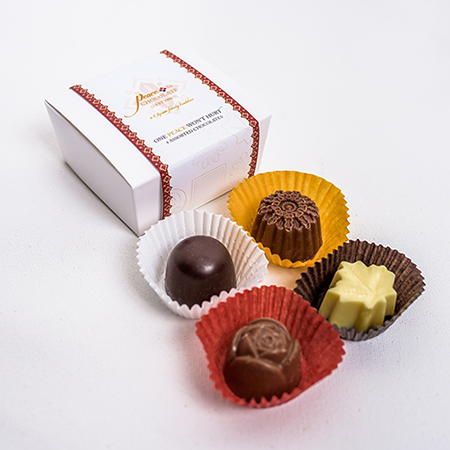 Then, something even more remarkable happened. Speaking to the United Nations in the fall of 2016, Canada's Prime Minister Justin Trudeau spoke about the Hadhad family's journey and mentioned Peace by Chocolate. The family felt honored, and it changed the trajectory for their humble enterprise.
Peace by Chocolate started receiving thousands of orders. They were so inundated, they temporarily shut down the website to focus on fulfilling orders from new customers across Canada.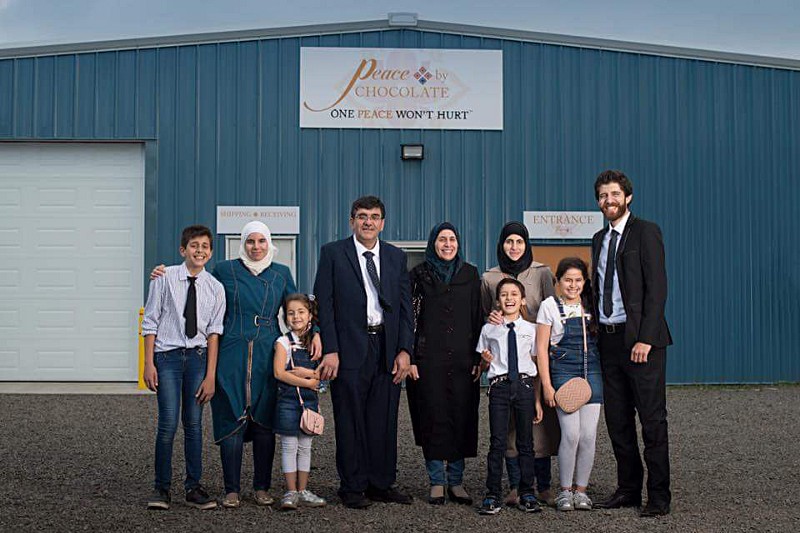 While currently the face of the family chocolate business, Hadhad doesn't rule out the possibility of returning to medicine. "It's never too late to become a physician." But he also doesn't see his life running the family chocolate business as all that different from practicing medicine.
"My passion is to diminish the pain that people have, so you can see there is a point where chocolate and medicine have this common thing, which is making people happy," he says. "Everything I'm doing is about passion — a passion for helping humanity."
Work in Progress story produced by Dan Misener.
---
Brittany Shoot likes nutty dark chocolates, especially those crafted with care.