The best works in progress
A suggested listening list from Slack's podcast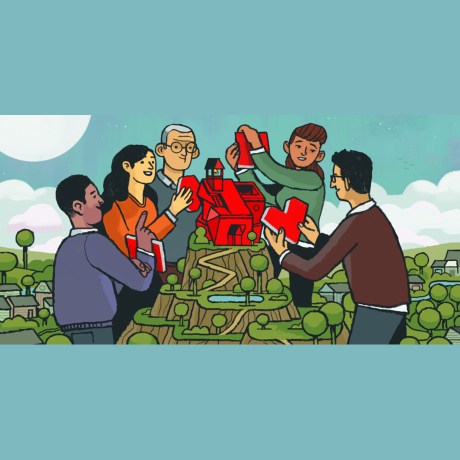 Everyone at Slack loves podcasts, so much so that we began producing our own about life and work back in May 2015. Late last year, we relaunched the podcast with a focus on the meaning and identity we find in work, dubbed Work in Progress.
Now that we're 30 episodes in, we thought we'd look back on some of our favorite stories from the season — if you're traveling soon and have some long flights and drives, or you've got hours of menial back-to-school tasks ahead, cue up this list of highlights to make the time go by just a little bit faster.
Tales of the historical
From the early days of baseball, here's the story of the woman who once struck out Babe Ruth, and soon after was banned from professional baseball.
https://simplecast.com/s/b7ab9716
The first taxi service in Toronto began 170 years ago, all started by a man who escaped slavery, traveling thousands of miles to Canada along the Underground Railroad.
https://simplecast.com/s/18ff45ef
Bucking the system
Blind astrophotographer Tim Doucette turned his disability into a superpower, giving him abilities far beyond what anyone else could see.
https://simplecast.com/s/c04d5b9a
Against all odds
A young entrepreneur's story of going from war-torn Palestine all the way to Silicon Valley is a gripping tale of risk and sacrifice at every turn.
https://simplecast.com/s/60cef564
After a tumultuous life on Wall Street, Margo Walsh rebuilt her life in Maine, launching a business to employ ex-convicts and help put their lives back together too.
https://simplecast.com/s/6254c752
Amazing journeys
The curious mystery of why one woman's article appeared in a generic "newsprint" fabric, and the extraordinary lengths to which she went to find the origins.
https://simplecast.com/s/1e8b0de4
When Maurice Ashley fell in love with a board game, he knew he had a long road to travel from playing in parks in the Bronx to becoming the first black International Chess Grandmaster.
https://simplecast.com/s/4c8c258d
Ripped from the headlines
Sandy Hook elementary school suffered a terribly atrocity, but a thoughtful architecture firm worked with the community to rebuild it better than before.
https://simplecast.com/s/4594bace
Gustavo Diaz fled Venezuela to the U.S. amid a coup, and now as his former country comes to grips with hyperinflation and instability, Diaz's own website serves as one of the leading sources of news for Venezuelans.
https://simplecast.com/s/81efa4ae
---
Subscribe to Work in Progress on Apple Podcasts, Google Play, Spotify, or Stitcher, or hear it on SiriusXM Insight. If you'd like to hear a playlist of just these episodes mentioned, add this feed to your podcast app of choice. Any and all episodes are always available on the Slack website.
---
Matt Haughey began podcasting in early 2007 and still thinks it's just getting started as a storytelling medium.