The essential field guide to team building
Building high-performing teams starts with good hiring, but maintaining them requires trust, collaboration and ample autonomy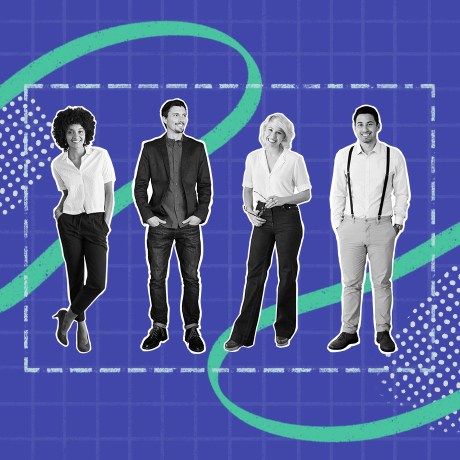 At a glance: The essential field guide to team building
Build a high-performing team
It helps to hire intelligent, experienced people, but throwing a mix of all-stars together doesn't always produce great work.
Lay the groundwork for team trust
Once the team has come together, prioritize their psychological safety. Encourage everyone to raise ideas, express doubts and engage in healthy debate.  
Make collaboration part of your culture
Employees need the right tools and systems to effectively work together—and leaders have a major role to play in setting everyone up for success.
Rethink team-building activities
Consider putting less emphasis on zero-sum games and competitions, and focus on activities that help people work better together in their day-to-day tasks.
There's a classic theory, first introduced by Bruce Tuckman in the '60s, that every team goes through four stages: forming, storming, norming and, finally, performing. There's a reason performing comes last. It takes time for teams to hit their stride as a group.
Once candidates are past the hiring process (forming), it really is up to managers and team leaders to influence team dynamics. How? By creating a safe environment for discussion and debate, encouraging collaboration and teamwork and rethinking common approaches to team building and team-building activities.
Here's what you can do to both build high-performing teams and support their growth long term.
Build a high-performing team
Managers often build teams based on people's skills and personalities. But according to Greg Satell, author of Mapping Innovation: A Playbook for Navigating a Disruptive Age, one of the most important steps you can take at the outset is to hire for mission: bring people onboard who are deeply interested in the work you do and aligned with your values.
"The biggest misconception about innovation is that it's all about ideas. It's not. It's about solving problems," Satell writes. "So the first step to building an innovative team is to hire people interested in the problems you need to solve."
Satell also highlights the importance of hiring diverse candidates. "You should be creating an environment where people expect to have their perspectives challenged by someone who looks, talks and thinks differently," he states. To his point, research by global consulting firm McKinsey shows that companies with gender-diverse leadership teams are 21% more likely to outperform the competition, while ethnically diverse teams are 33% more likely to outperform.
Hiring your team is just the tip of the iceberg, of course. Leaders also have a responsibility to create positive relationships and promote open communication among team members.
Lay the groundwork for team trust
Amy Edmondson, a Harvard Business School professor and leadership expert, says that people who feel psychologically safe are comfortable expressing their ideas, opinions and concerns without fear of being embarrassed or punished. While bringing in diverse talent can certainly help broaden a team's perspective, that's just the first step.
"Inclusion is the next level, when people of different backgrounds feel that their voice matters and that they are included in the important meetings," Edmondson said in an interview with Forbes. "Then, belonging can be seen as a higher level still. It's possible for people to be at important meetings, even to be speaking up, and still to not feel that people like them belong there."
Providing this sense of belonging is key—but that's not to say employees should feel obligated to just be nice. Instead of creating policies that promote censorship or force inclusiveness, the best thing you can do as a leader is lead by example and exhibit the behaviors that you want your employees to emulate:
When you're wrong, admit it with honesty and humility

Encourage input and ask employees to weigh in with their ideas

When someone questions a decision or expresses doubt, thank them—and work together to find a suitable solution or take the time to offer more context around decisions made

Everyone makes mistakes, so forgive the occasional misstep and

be specific with your feedback

so that team members know how to improve next time
The more team dynamics improve over time, the more motivated employees will be to work together to solve challenges and follow through on new ideas—and that's a boon for business overall.
Make collaboration part of your culture
In Harvard Business Review's 2017 survey How Collaboration Wins: Leadership, Benefits, and Best Practices, 81% of respondents agreed that internal and external collaboration are important to their current success. By bringing the best people onboard and creating a space where they can express their ideas and their doubts, you're building a culture that prioritizes teamwork.
"If you don't have an organization where people feel the ability to be vulnerable, to be empathetic, to be themselves, then you are not going to have collaboration," says Jacob Morgan, head of The Future Organization and author of The Collaborative Organization. "You have to have the physical space that supports it, a culture that encourages it and the tools that enable it."
Here are some ways leaders can foster a positive work environment that encourages collaboration:
And let's not forget how team-building activities can be used to strategically improve collaboration at work. Done right, these exercises can provide employees with an opportunity to develop bonds while also highlighting team members' distinct work styles, skills and interests.
Rethink team-building activities
Without opportunities to relax and regroup, employee satisfaction and performance can suffer. But these activities don't have to be big, expensive spectacles. The most effective offsites, retreats and bonding experiences allow for authentic, face-to-face interactions between coworkers.
From hosting a lunch-and-learn to volunteering for a charitable cause, there are lots of activities you can try:
Schedule a film screening, a gallery visit or a museum tour and invite team members to discuss their observations afterward

Inspire some creative thinking without leaving the office: Ask people to break up into teams or groups and play communication-based games (like charades) or challenge teams to come up with a list of alternative use cases for everyday objects (spoons seem to inspire a wealth of creative ideas)
Just remember that not all team-building activities need to involve some kind of competitive element. These exercises can actually have more impact if there are no defined winners or losers. According to Jenny Gottstein, former director of games at The Go Game—a firm that helps companies such as Google, Facebook, Microsoft and Netflix organize team-building activities—the focus needs to be less on competition and more on trust and collaboration.
"Nothing is more isolating and damaging than a fear of taking risks or voicing one's opinion," Gottstein said in an interview in 2016 with Forbes. "Effective team building creates a culture of trust simply by giving employees an opportunity to strengthen their interpersonal relationships, be vulnerable in a low-stakes environment and try out new ideas with a safety net of humor."
Long story short, building a high-performing team starts with a good hiring plan, but that's not where it ends. By creating a non-threatening space to deal with day-to-day pressures and staying committed to fostering a healthy level of trust and rapport among team members, you're bound to not only improve morale, but your quality of work as a team.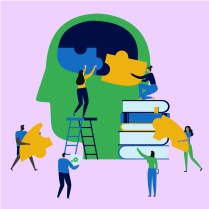 More reports from Slack
What do workers want? Trust, tools, and teamwork, according to our first Future of Work Study conducted by Kelton Global.
Read more