The final push
Real-world stories and strategies for getting that thing done on deadline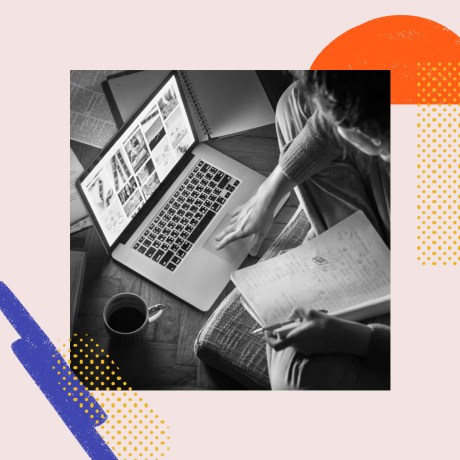 Most of us have a complicated relationship with productivity. No matter how many new fads and programs we try, we often fall back into our regular rhythms of struggling through last-minute crunch time.
Instead of inspiring stories of people going all-in on magical approaches, we have a few real stories of how things actually get done.
These aren't how-tos on filing systems or stuff from best-selling business books, but stories of humans being human, making due with whatever they've got to Get It Done.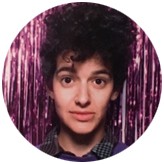 When Cohen is facing a work deadline she knows she has to meet in short order, she resorts to drastic measures.
She starts with a box under her desk filled with pictures. She unloads it, taking out framed pieces of art made by her fans—all drawings of her previous video game characters—and places them around her workspace.
Cohen gets her best work done and meets tough deadlines when she literally has her fans staring back at her through their art.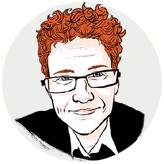 For Katie Lane, the trick to getting huge projects done in a small amount of time is a system of rewards that creatively incorporates social pressure from friends.
When she had to create, record, and deliver a three-to-four hour video class on negotiation in less than a month, she broke the class down into chapters, sections, and tasks.
Each task had a reward—five minutes on Twitter, a walk around the block, a cup of coffee or candy. "There were bigger rewards for finishing sections or chapters, like going out with my wife or friends for a drink or lunch or something," Lane says.
"I made sure they knew it was a reward so I had outside help to keep me motivated."
Lane is more productive with breaks and rewards than when she tries to push through. "I get more done and make fewer mistakes," she says. "Plus, I don't beat up on myself nearly as much, so I feel better once the work is done."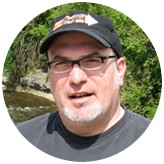 Mark Goldberg, visual effects supervisor: getting psychedelic (with music)
Goldberg works on a lot of pilots on roughly a four-to-six-week production schedule, which guarantees he'll be working a lot of overtime.
"When things are tight, and you're down to the wire, most of the people I work with do the same as I do," says Goldberg. "Put the earbuds in, hunker down and enter a zone that allows them to work almost without thinking too much."
Sometimes it comes down to listening to the same albums over and over again, which allows him to clear his brain, focus, and get stuff done.
"Working on shots is kind of like that scene in For Love of The Game," Goldberg says. "Kevin Costner plays a baseball pitcher who really has to focus, so he does something called 'clearing the mechanism' and all the stadium noise fades away as he hones in on the batter in front of him."
Goldberg's playlist recommendations (he mostly follows psychedelic-related playlists on Apple Music): Best of 60's psychedelic rock, Return of Retrofuturism, and Electronic Pioneers.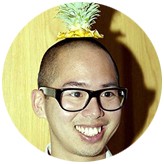 "Someone once told me, apropos of nothing, that I shouldn't brace for impact in an impending collision because seizing up does more damage to my body than good," says event producer Ken Tsui. "According to this person, it's always better to 'stay limp'."
Tsui thought it was the strangest advice he'd ever heard, but came around to finding real value in it.
"It re-appropriates nicely into how I best deal with a deadline," he says. "When I'm being thrown around in the overwhelming inertia of a project and things go wrong in those final moments, seizing and holding on for dear life hasn't done me any favors.
"In letting that piece of stupid advice echo in my head," Tsui continues "I'm able to remain flexible, identify what's essential, translate that into help from my team, and get it done."