The power of machine-generated channels
Output from apps and bots can be quite handy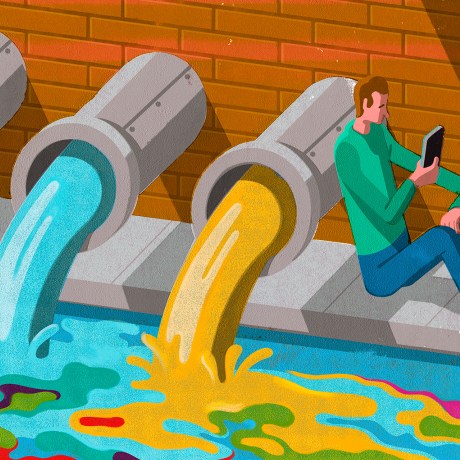 Imagine channels filled with tens of thousands of automated responses, updates, and reports, churning along every single day. They're machines talking to machines, inside of Slack. Some people call these kinds of channels "botspew" (but others may prefer something a bit more pleasant like "bot-only channels").
Fun fact: every work day, Slack's own team sends about 10,000 messages to each other while apps and bots generate over 40,000 messages.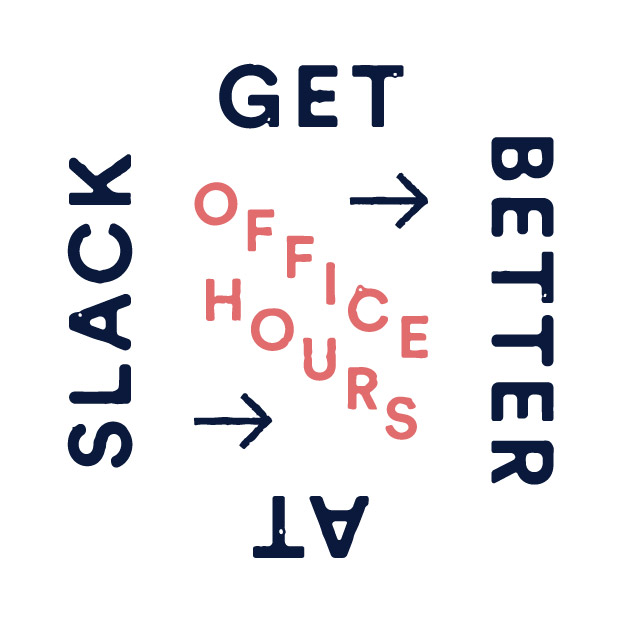 Whatever you choose to call them, I'm going to talk about why these channels are vital to many teams at Slack, and inspire you to think of ways they can benefit your own team.
Fun fact: every work day, Slack's own team sends about 10,000 messages to each other while apps and bots generate over 40,000 messages.
A supportive role
Slack's Customer Experience (CE) team is the second largest in the company, and gets even bigger with our "everyone does support" program. For the CE team, every time a customer types /feedback or emails us asking for help, it generates a ticket that is piped into a channel at Slack.
While tickets are answered and mostly managed in a web app, every completed ticket gets passed into a separate channel as well. There are also subject-specific channels for every ticket about say, iOS or Linux, and a channel dedicated to every survey response we get when we ask customers to rate their experience with the CE team.
What can someone do with all this automated data? When you have every ticket inside Slack, you can share them in other channels as well as have discussions around particularly thorny issues. When you get stumped, you can search completed tickets in the last month and see if your current problem is similar to one that's been previously solved.
CE Managers at Slack can browse the completed ticket channels and satisfaction surveys to oversee the activity of their direct reports. Our subject-specific CE teams even run custom bots that check for unanswered tickets and send reminders when no one has answered a problem that is over an hour old. Members of those teams use emoji reactions to "claim" an outstanding ticket and let peers know they are working on them.
To the CE team, automated channels are an important part of the workflow as they do their best to keep customers happy.
Tweet-tweet
Every tweet that mentions @SlackHQ ends up in a channel, using the Twitter integration in the Slack App Directory. It's good for any company to track their mentions on social media and at Slack our CE team answers every question directed at them on Twitter.
While the team also uses social media management software, having tweets in Slack means the noteworthy ones (both good and bad) can be shared and discussed in relevant channels. I manage the customer testimonials on our wall of love entirely in Slack by reviewing a channel of tweets that mention Slack, and retweeting the best ones via a custom slash command.
10–4 good buddy
Have you been asked by software to take a quick survey about how likely, on a scale of one to ten, you'd be to recommend it? If so, you probably participated in a Net Promoter Score (NPS) survey. Slack asks customers this question along with a request for any comments, and those responses end up in Slack channels. While it's fun to scroll through and see positive responses, the most interesting ones are those reporting bugs or displeasure with the app. Our marketing and sales teams regularly comb these channels, looking for ways to improve each customer's experience.
Needles in haystacks
The operations team ("ops") manages thousands of servers around the globe to ensure Slack is working properly. The ops team has plenty of automated channels to wade through but they focus on a few main things: tracking server alerts that might negatively affect the service, notifications when new equipment is provisioned, and reminders when infrastructure requires regular maintenance. When things go wrong, anyone on ops can comb through deeper channels of alerts and updates to see where a problem started, so they can quickly roll things back.
Different teams within Slack use automated channels in different ways, as they each find utility in being able to monitor information flowing in, and search the channel's full history. Engineers use these channels to stay abreast of their colleagues' work and troubleshoot when things go wrong. Staff in product and marketing keep tabs on customers and figure out which most requested features should be next. Managers across teams can browse automated channels to stay up to date on what their teams are doing as well.
No matter what industry you're in, it's likely there's already an integration in our App Directory that can help you monitor your business better, entirely inside of Slack.