The single-handed comeback
A concert pianist loses the use of his right hand, and finds himself again in unexpected ways
An extended audio version of this story can be heard on Episode 13 of Work in Progress, Slack's podcast about the meaning and identity we find in work.
I t never occurred to Keith Porter-Snell that life could come without piano. With a pianist for a mother and a childhood of non-stop practicing, conservatory training, and major competitions, there was never any question as to how he'd spend his life.
"Being a musician is different, because by the time you're in your early 20s, you've already invested 10 or 15 years in your career," he explains. "It's such a part of who you are. It's not like, 'I was an attorney but now I think I'll go be an interior decorator.'"
But at 23, something started happening in his right hand: Over a period of two years, the muscles controlling his index and middle fingers staged a slow, painless revolt.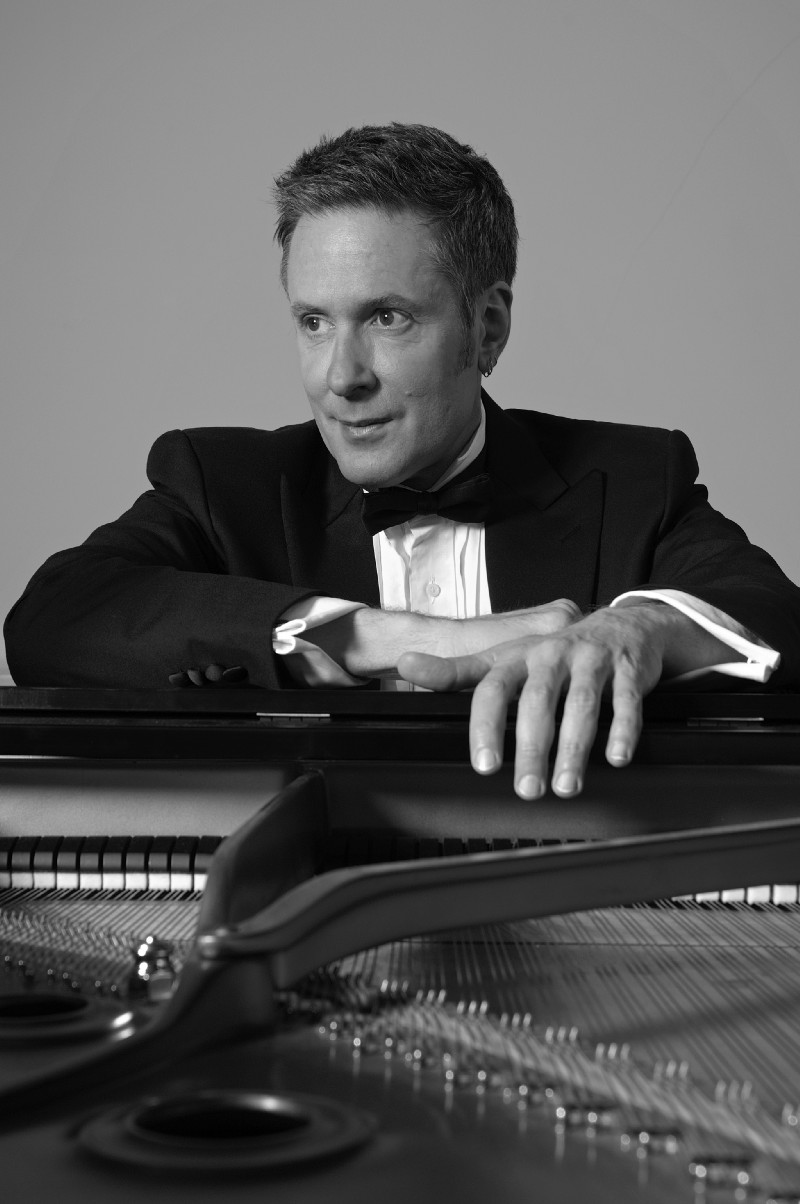 Little by little, the workarounds he'd devised — ditching complex scales, cutting back on recitals, practicing less and less — evaporated. It wasn't until a friend suggested a clinic at UCSF studying musicians' injuries that he discovered his condition had a name: focal dystonia.
"There was no cure for it, almost no therapy. It was really all research, and mostly still is," he learned of the rare condition, wherein a traumatic muscle injury heals but neurons in the brain purposely misfire to prevent the injury from recurring.
"It was horrible, but wonderful at the same time, because I had a name for it, and I wasn't alone," he says. But the unusual diagnosis was a double blow. He started to feel disconnected not only from his profession, but from others outside of it who couldn't relate to his widely misunderstood injury.
"People would say, 'I'm sorry. It must hurt so much,' and I had to say, 'Actually no, there's no pain whatsoever,'" he says. "With tendonitis, people know what you're talking about, but try to explain [dystonia] when they go, 'Well, you sound fine.'
Despite wanting to make the best of things, he says he "couldn't take on the persona of 'injured pianist.'" Rehearsal hours were suddenly empty. He had no backup plan. Add his parents' divorce and his own major breakup, and his late 20s were a dark time.
So he started exercising. He quickly became obsessed with aerobics. For several years, the performance and rhythm of a class schedule became substitutes for the rigors of a piano rehearsal schedule he craved.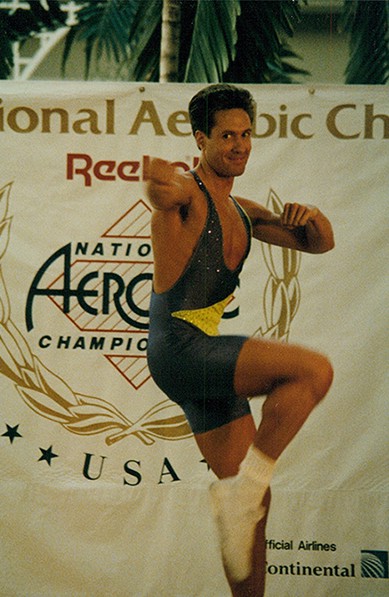 At the very least, "It fulfilled that little voice in my head that always wondered, 'Could I do something else?' I got to find out." Eventually he became an instructor, even competing in a few national contests. But his identity was so defined by his previous work, that it was hard to reconcile.
One day, a pair of concerts came to town that dragged him back to himself. The first was that of an old friend and fellow pianist who came to sit in with the San Francisco Symphony.
"It just hit me: 'Oh! I'm not doing that. He is,'" he says. "I thought about that so much in the next few days after that concert. I just had this feeling that there was so much more that I could do [as a musician]."
Then came the second, which sealed his fate: an impressive birthday concert for left-handed pianist (and fellow focal dystonia-sufferer) Leon Fleisher.
"This was a turning point for me, and I've never been able to figure out exactly why," Porter-Snell recalls. "But there was something about the courage he displayed: he refused to give up. I found it terribly inspiring."
In the early years of his dystonia, he'd known of a few left-hand-only piano pieces, but they'd all "left [him] kind of cold." But now, rediscovering the specialty with new eyes, he revisited them.
"Suddenly there was no workaround: It was just one hand, but there was no obstacle," he realized. "I hadn't even [considered] having a career again at that point. It was just: I can play the piano."
So he dug deeper and discovered an untapped goldmine of left-handed piano music dating back to 1840. While most injured pianists recover quickly, leaving only a brief time to pay any attention to the niche genre, "you have to have a deeper reason" to really find anything worthwhile.
Finally, 20 years after his initial 1986 diagnosis, he returned to the concert stage.
"I'm not going to pretend that I don't miss playing the great works," he explains. "But it's so much harder to have a unique voice playing the standard two-handed [music]. I don't have that repertoire, but I get to play some wonderful music that most people just don't play. There's a freshness about it."
In retrospect, tying his identity to his work was never a liability at all — he just needed another workaround.
"Consciously or not, I always felt that it was my first, best destiny," he says. "It felt so much a part of me. I could not play another note until the day I die, and I would always feel like a pianist."
Work in Progress story produced by Lily Ames.
---