The Slack Variety Pack
An introduction to our very own podcast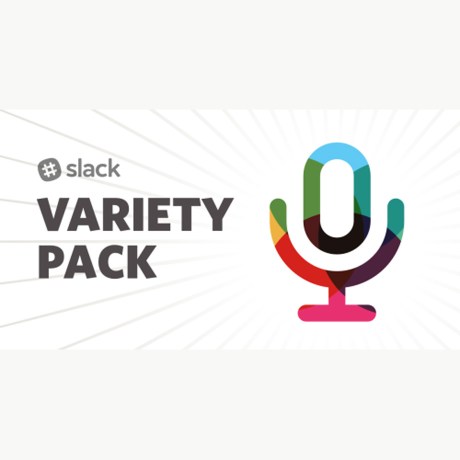 In fact, we love podcasts so much that we decided to make one.
The Slack Variety Pack is a mix of original stories, funny office culture sketches, and journalism focused on innovation, modern culture, and people who have found their purpose. There's a little bit about Slack in there, but much more about things around us. It's about work, life, and everything in-between.
We've teamed up with the brilliant podcasting professionals at Pacific Content, who love telling great audio stories in creative ways.
And there are many ways you can find it:
And you can give your feedback, ideas, or suggestions for future podcast stories on Twitter at @slackhq.
We're very excited about this. We really, as we may have mentioned before, love podcasts.