The strides of March
March was a busy month for Slack, loaded with announcements, updates, and refinements. Let's take a look at what transpired in the past 30 days.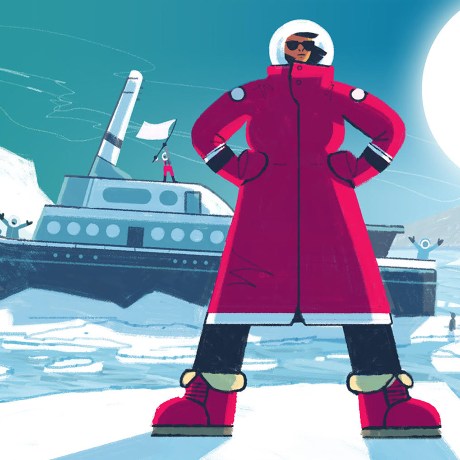 We announced two big partnerships for Slack, one with Concur and another with Workday. Concur released a new bot that streamlines requests and approvals for travel and business expenses. Workday's tools are coming soon, with plans to let you check your time-off balances, request days off, and look up coworker profile information, all from Slack.
Our own recent updates have included a bevy of improvements. The Quick Switcher — which gives you an easier way to bounce between Slack channels — got a spiffy makeover, and we've also made it easier for Admins to manage apps, integrations, and audit logs for their organizations.
For developers, we released an update to the Slack node SDK. The Github Slack app also saw a big refresh, with new options for reporting commits and pull requests in channels. And last but not least, we launched Spec, our first-ever Slack developer conference — coming to San Francisco in May.
School is in session
For anyone new to Slack, we published a back-to-basics overview of how channels work and also shared some tips for designing eye-catching and easy-to-read messages. If language and lingo is your thing, you might be interested in reading about the effort and thought that our translation team put into localizing Slack.
We also added three new sessions to our webinar series to help you get the most out of Slack. On April 3, there's a session introducing how apps and integrations work; on April 17, a session just for administrators who manage Slack teams; and on April 26, we have a new session designed especially for marketing teams using Slack.
Stories from Slack
Among the bounty of interesting people we've profiled on our blog this month, we hear from the head of a nationwide chain of LEGO resellers about how his team uses Slack to connect and price inventory across local franchises. We then continue the explorations of our dream workspace series, this time featuring author Chuck Klosterman and designer Jessica Hische. In this fascinating story of a Japanese translator who survived a shipwreck in Antarctica, we learn some valuable lessons about leadership. Finally, we catch up with an expert at Deloitte's Center for the Edge to hear about his latest research on harnessing the power of teams.
---
Slack is where work happens. Learn more at slack.com.