The true colors of stock photography
Startup Colorstock leads a charge for representation and authenticity in workplace images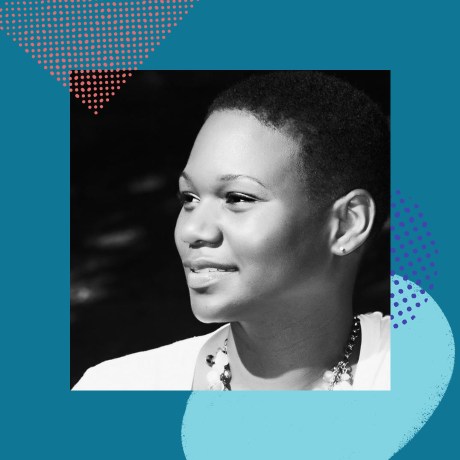 I n 2014, Jenifer Daniels, managing director and founder of Colorstock, had a dream to "change the hue of stock photos."
"As a PR professional I've always worked for nonprofits or educational institutions, companies with limited budgets," she says. "They typically buy stock photography but the problem was, the stock photography that was available for me to buy did not reflect our actual customers." Daniels assumed the market would correct itself. "I'm like, they have to see that the population is changing here in America," she says. "It's getting browner, somebody certainly is going to see this."
But they didn't, so Daniels did. Colorstock, as their website proclaims, became the "first curated stock photo marketplace featuring people of color. All people of color."
Daniels had a husband and two small children, and couldn't pack up and head to a startup hub like Silicon Valley — so she decided to make it happen where she was, in Charlotte, NC. "I spent all of 2014 learning everything that I possibly could, just about startups in the stock photography industry, and specifically front-end development," she says.
She turned to Twitter and Slack to build the community she couldn't find in Charlotte at the time. "I've found a good four or five Slack groups of either women startups, black people in tech, you name it." Community in place, Colorstock launched in August 2015 with a catalog that reflected our world as it really is, populated with diverse people of all races.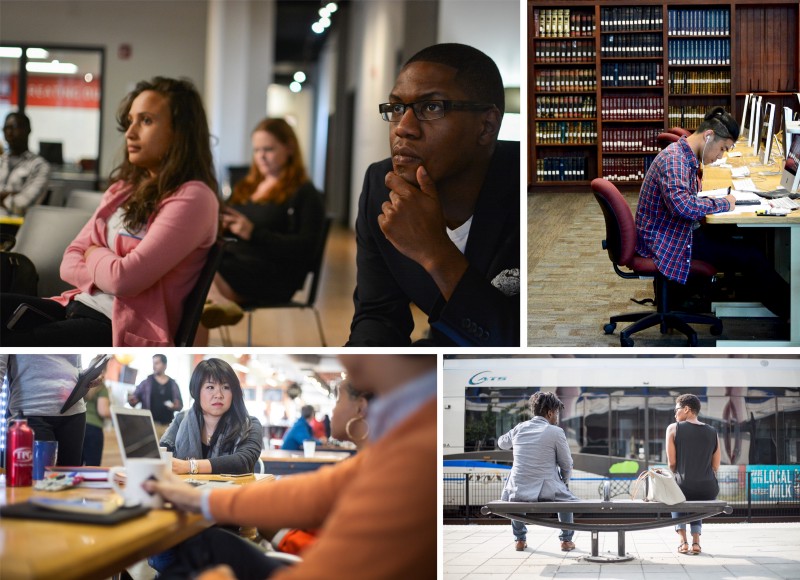 One of the most immediate challenges Colorstock uncovered was finding photographers to contribute to their catalog. "[Stock] images don't look like people of color because people of color are not taking the images," she says.
As it turns out, the photographers were out there, it was just a matter of finding them. Daniels and her team have established a pool of photographers that is 92% people of color and 65–70% women or gender non-conforming.
Fortunately, the process has become easier. "Photographers of color, have really started to self-identify with tools like Instagram," says Daniels. "Now they have created their own little collectives and groups. So, we've been able to have really good relationships with those collectives."
These relationships are crucial. For photos of people of color to feel authentic, it often requires a person of color be behind the camera. For example, "We have pictures of the barber shop, but it's not necessarily a shot of the clients getting their hair cut, it's a shot of clippers up against the barber chair," says Daniels. "That's synonymous with barber shops. It doesn't matter what barber shop you go to here in America, every barber shop you go into, the barber's going to have five, six, seven pair of clippers hanging from the barber table right? That's the nuance." And that nuance is essential.
Recently, a meme circulated on the internet with a photo of a white woman in a business suit posing with her arms crossed with the caption, "Can we dead this in 2017?" It was a commentary on the staleness of stock photography. Daniels agrees, "Oh, my God I hate that!"
Colorstock keeps their photos in their catalog feeling real by using candid shots, "They're real people who have given their permission to photographers…, 'Yes, capture my likeness doing the things that I naturally do but capture my entire being. Capture the fact that I'm animated at a meeting.'"
Next up for Colorstock is more photos from around the world and developing the right relationships to include more photos from underrepresented communities like people with disabilities. After a hiatus, Colorstock began accepting submissions from photographers again in March. Their catalog is highly curated and they expect they'll top out at 250,000 photos.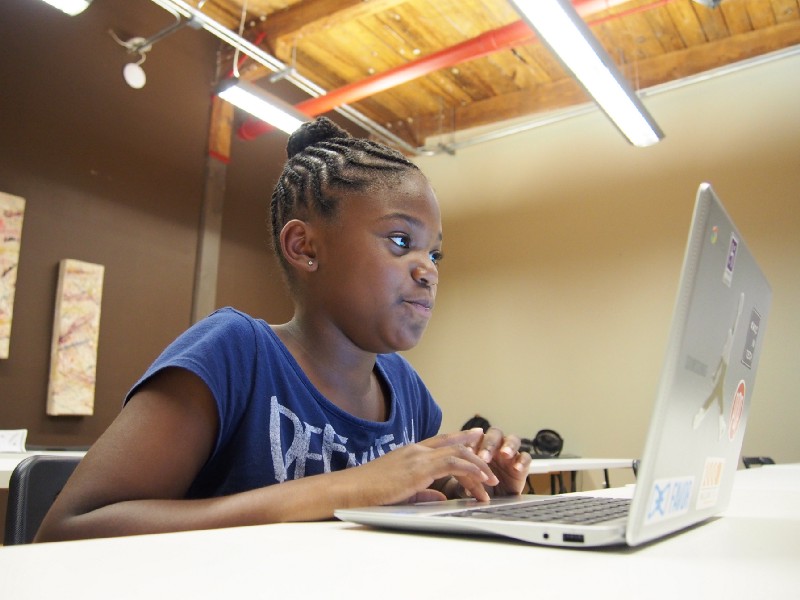 When asked why the representation in stock photography matters, Daniels brought forth the truism, "You can't be what you can't see."
She shares a Colorstock success story that let her bring her family and her passion together. After taking some shots of her daughter in a coding class, the photos became a top seller for customers running coding programs of their own. In fact, "One group used it on all their stuff that they were sending out. They sent me a note later and said, 'Hey, I just wanted to let you know how everything went. We used the pictures. We were at capacity and we had a waiting list for our summer programs.' They'd never had that before."
The increase was in children of color. That's the power of photography.
---