To market, to market: Bringing a retail food product to life with Slack
How Cappello's supports team members to be more self sufficient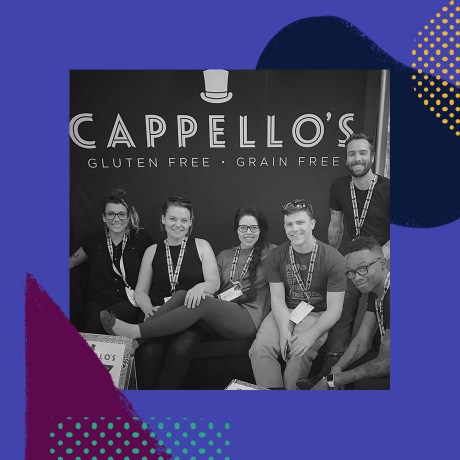 When someone picks up a pack of Cappello's grain-free pasta, pizza, or cookie dough from the speciality section of the frozen food aisle, they may not realize just how long it took the Colorado-based team to get their products there.
"In the Consumer Packaged Goods (CPMG) industry, depending on the size of your business, it could take over a year of work for a product to hit the market," says Jeff Fierberg, Creative Director.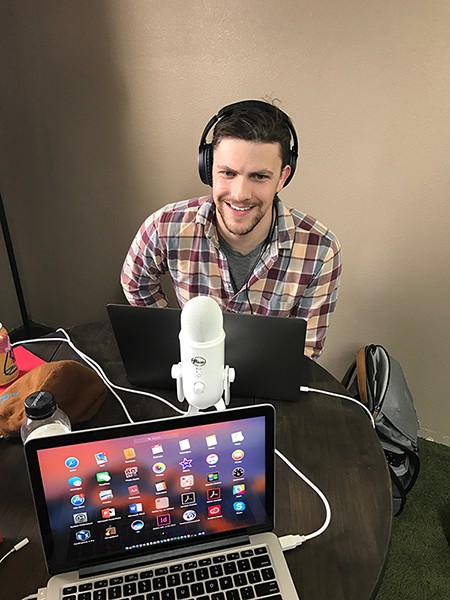 "Before Slack, it was almost impossible for us all to access all the information we needed as immediately and as often as we needed it."
Making a nationally distributed retail food product requires a lot of different kinds of work to happen in parallel. At any point, each team member — from the kitchen staff concocting new recipes to the operations team overseeing shipments of final products to warehouses — requires access to a range of assets and information including pricing, nutritional information, and tracking numbers for freights and shipments.
Coordinating everyone is a complex dance made even more challenging, Fierberg explains, by the fact that so much of the company's business happens face-to-face with partners like farmers, suppliers, and warehouse managers.
"There's a point in the production process where our team fractures and everyone's working on a different aspect of bringing the product to market," says Fierberg.
"Before Slack, it was almost impossible for us all to access all the information we needed as immediately and as often as we needed it."
Removing information bottlenecks with search
Before Slack, Fierberg spent an inordinate amount of time responding to basic requests for information from team members. Even though all that information existed, it was spread out across many documents of various sizes and file types.
Fierberg astutely recognized that, when hunting down information, people tend towards the path of least resistance and just ask someone. But the less that happens, and the more accessible the information is to everyone regardless of their location or the device they're using, the more everyone can focus on getting work done.
He may be the Creative Director, but Fierberg is also known as the resident stickler for good process. He introduced Slack to the company over a year ago, organizing everyone's work into project-related channels (like #tradeshows, #demos, and#freight) and team- or department-specific channels (like #ops, #marketing, and #kitchen).
"Slack has become our central database, it's our living, breathing institutional knowledge bank."
Then he integrated the Dropbox app into Slack to make files easier to share for discussion and feedback. Doing so also allows individual team members to search in Slack for updated information living within various documents on Dropbox. Say an ops team member is at a warehouse and needs to check a price, they can simply search: "price," "sheep's milk pizza" in Slack and pull up the most updated information right from within documents in the shared Dropbox folder.
Similarly, Fierberg integrated the Trello project management app into project-specific channels, so team members are automatically notified of changes in project status.
"Now that we have apps integrated into Slack, all our critical product information can be looked up by anyone on the team, and nobody ends up unintentionally being a bottleneck," says Fierberg.
"Slack has become our central database, it's our living, breathing institutional knowledge bank."
Making versus managing
Finding the balance between being a maker and a leader is one of Fierberg's biggest day-to-day challenges. While he needs time to be heads down producing assets, he's also aware that his reports look to him for feedback and approval so they can move on with their own work.
The "inbox" way of working, as he describes it, made it feel like all requests he received were equally important at first, leading him to tack on extra work hours just to respond to simple "yes" or "no" requests. With Slack, Fierberg can assess the team's needs and respond to them quickly in real time with something as simple as reacting to a message with a thumbs up emoji.
"Any efficiency I find, I use," says Fierberg of his recent obsession with finding even more ways to stay focused and productive. Lately, he's been using the Simple Poll app integration to get quick, anonymous feedback from his team about the value and impact of internal processes (for example, one simple survey asked: "Are you finding daily scrums useful?"), using the responses as the basis for team discussions or even immediate adjustments to processes.
"Slack isn't just another avenue of communication for our team," says Fierberg. "It's our brainstorm space, it's where we have strategy meetings, it's our approval process, it's our database for files and documents. It's the one tool in our tool belt that we pull out first."
This story features three of Lima Al-Azzeh's favorite things: pasta, pizza, and efficiency.