Travel and expenses just got simpler with Concur Expense bot
Save time and reduce hassle of work trips with the Concur Expense bot for Slack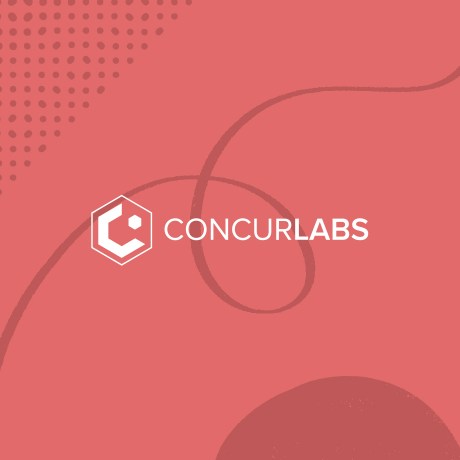 We'd all like to spend less time managing our work expenses. Now, with the SAP Concur Expense bot for Slack, submitting receipts and approving reports take far fewer steps.
Here's how the Concur Expense bot on Slack can help you:
Approve expense reports: Take action directly from Slack when you have an expense report to review and approve.
Manage receipts: Upload receipts to Slack and they will be instantly saved to your SAP Concur account.
Tag your expenses: For basic expenses, write a simple message in Slack like "expense $15 for lunch" and the bot will automatically send this to your SAP Concur account.
Get important updates: Check the status of your expense reports from Slack by requesting an "expense report summary".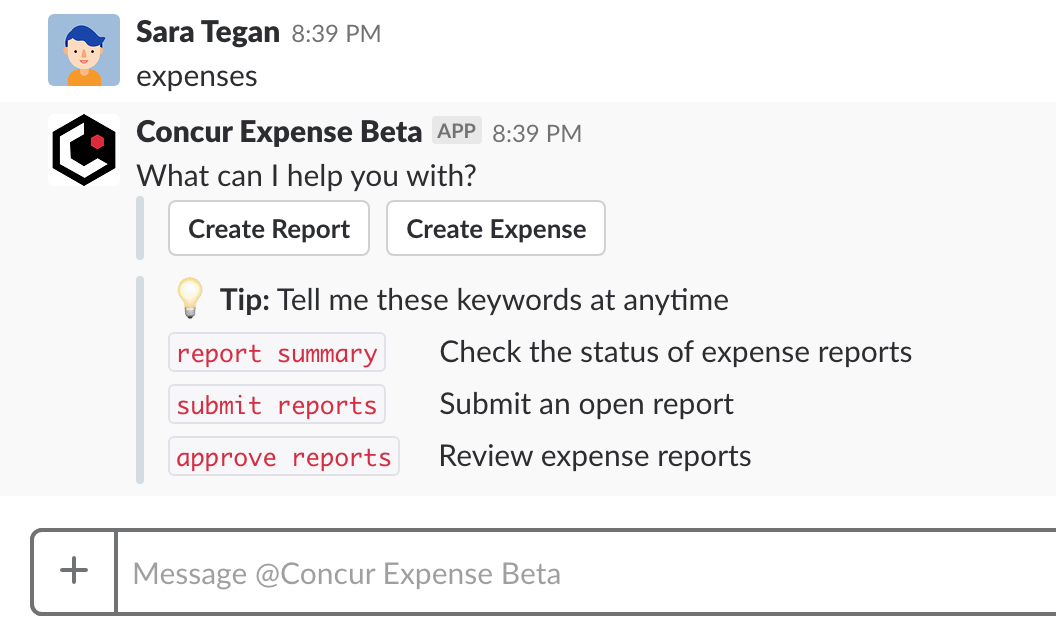 The Concur Expense bot is now available in public beta to joint U.S. customers in the Slack App Directory and SAP Concur App Center. Check out the SAP Concur newsroom for more information about the Concur bots.
Want more apps?
Bringing the apps you use every day into Slack keeps your team coordinated and working faster. Visit our app directory to explore all the tools you can connect with Slack at slack.com/apps.
Try Slack with your team for free
No matter your job title or department, Slack can help your team work together and get things done.
Get started