Turn your conversations into action
Create a task, comment, or follow-up from any Slack message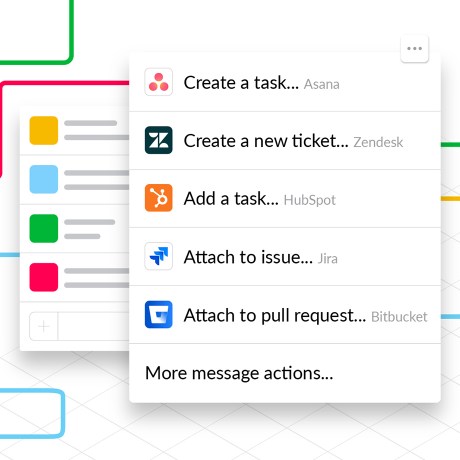 We've partnered with the companies behind some of the most popular integrations for Slack to build new and enhanced versions of their apps. Starting today, Actions are available for Jira, Bitbucket, Asana, Zendesk, HubSpot, and more. Here are a few ways these simple shortcuts can help you save time.
Turn any Slack message into an Asana task
Asana
Using Asana and Slack together keeps projects organized and on track. With the latest Asana integration for Slack, your team can get Asana updates in relevant channels, take action on those updates, and even turn Slack messages into Asana tasks or comments — without leaving Slack.
Now you can use an action to create a task and capture all the relevant details: who's responsible for it, when it's due, what needs to be done, and what project it's for — so everyone knows what they should be focused on. You can even add Slack messages to existing Asana tasks as comments to keep important updates and context tied to the work it's about.
"Our team relies on Slack for real-time communication and Asana for coordinating our work. With this new integration we'll be able to keep everyone in sync across the two tools, hold teammates accountable for their work, and move faster as a business." — Mike Singer, Digital Programming at Food Network, an affiliate of Scripps Network
Add discussions from Slack as context for a Jira issue
With the Jira Cloud app, you can stay up to date without leaving Slack. The @jirabot is at your service, sending customizable notifications from Jira Cloud to you in your desired Slack channels. Actions allow you to add a Slack message to any JIRA issue, which means that useful insights from your Slack conversations don't get left behind as you switch between tools. When you view an issue later in Jira, you can see that a comment came from a Slack message and you can click to open that message in Slack for more context.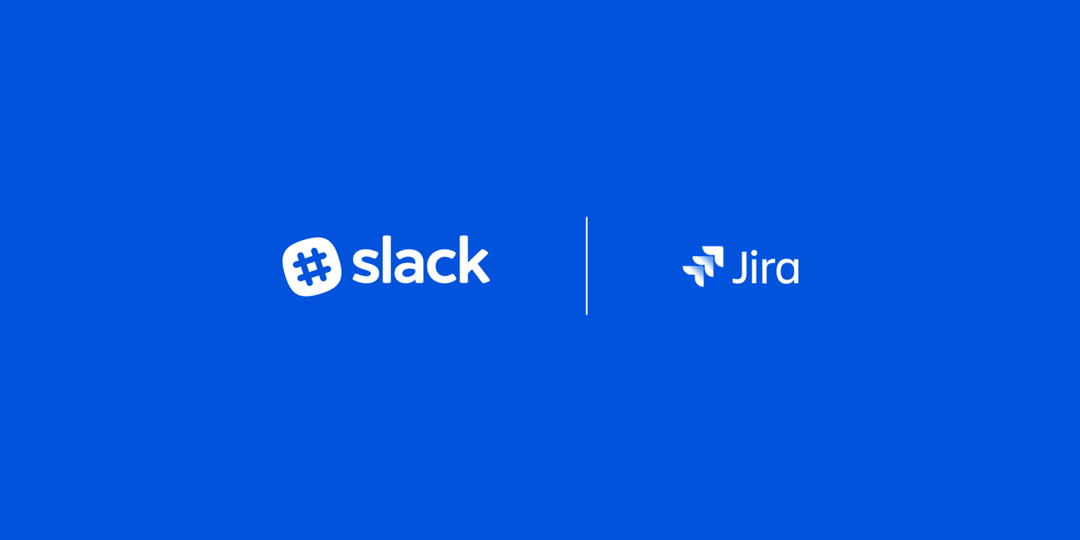 Turn a message into a HubSpot task
Integrating HubSpot with Slack makes it easier for sales teams to collaborate and land big deals. Keep deals moving with the new HubSpot app by creating tasks from Slack messages and associating them with a contact, company, or deal in HubSpot.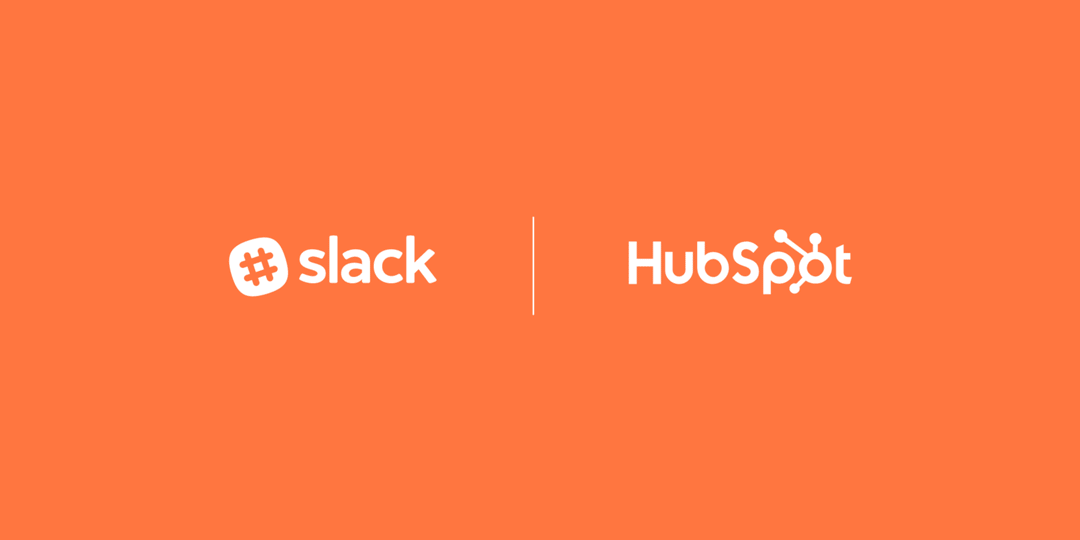 Add useful information to Zendesk tickets and resolve issues faster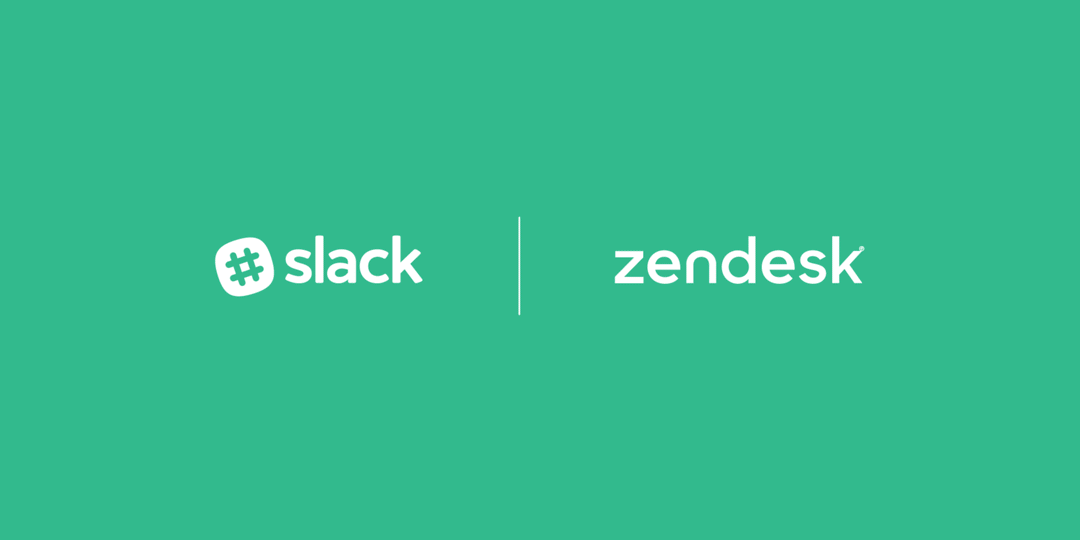 Zendesk's new integration for Slack delivers real-time notifications on new and updated tickets to any Slack channel, so that the broader team is aware of important customer issues and subject matter experts can help resolve them quickly. Actions give this functionality a turbo-boost by allowing you to create new tickets from any Slack message or add a Slack message to any Zendesk ticket.
Get updates and take action on your Bitbucket repositories in Slack
With the new Bitbucket Cloud integration, your team can get more context and take action on code repositories without leaving their Slack channel. Even better, Bitbucket's clever bot analyzes your team's usage and patterns and uses its smart notifications functionality to automate and personalize updates according to how your team works.
Addressing and responding to pull requests is easy, as they're automatically updated with the team's background conversations and decisions discussed in Slack channels. That means that any important information you need is always available, no matter which tool you're using.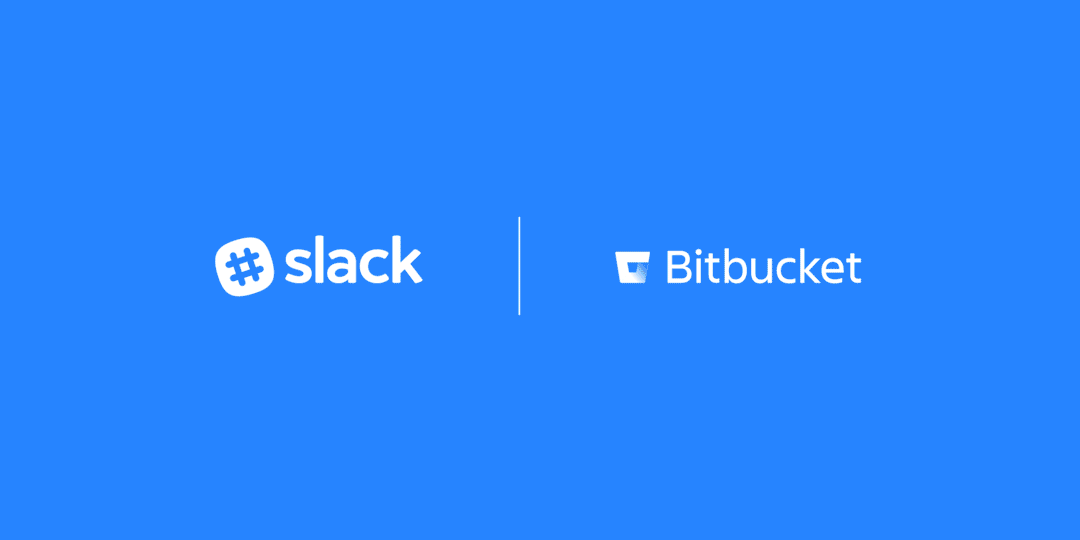 Actions make it quick and simple to kick off the next step in your work, so nothing gets lost as you go about your day and projects aren't needlessly delayed. In addition to the apps mentioned above, Pocket, Guru, ToDo, and Teamline (formerly Busybot) also include Actions, with more coming soon.
Visit our App Directory to learn more about how Actions can save you time and help you keep work moving forward from Slack.
Build with Actions: Put your app front and center in Slack. Learn more about how you can leverage Actions at api.slack.com.
---