Up and to the right: brand new Analytics
Tools to help you dig deeper into how your organization works in Slack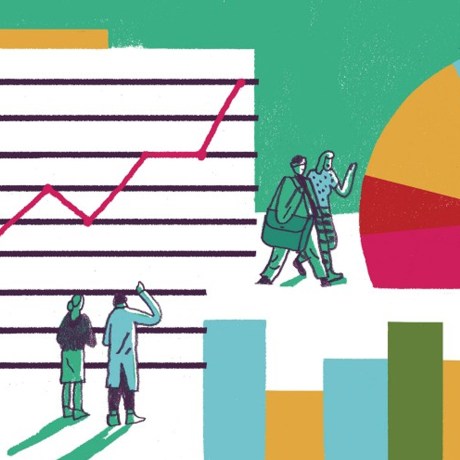 The more your company uses Slack, the more valuable it becomes to understand how it's working for you. That's why Analytics now includes new data — and more importantly, added context — about how your company's usage evolves over time.
Analytics now has three sections:
Overview: Covers the basics of Slack — channels, messages, and files — helping you discover trends around usage.
Channels: Goes deeper into the public channels in your organization, and is sortable by a range of fields so you can identify channels with the most members, most recent activity, and more.
Members: Provides additional visibility into the people who make up your team, giving you a deeper sense of how active they are.
You can use these new sections and the data they feature to make more informed decisions about managing Slack inside your company. Here are a few examples to get you started.
Get ahead of trends that affect how your team works
Say you notice a bump in new members who recently joined your organization's Slack instance. Does this change the breakdown of messages sent in public versus private channels or the percentage of members active each week? If you start to notice a shift in either of these metrics, it could be a good idea to hold a training session to make sure everyone feels comfortable navigating their work in Slack.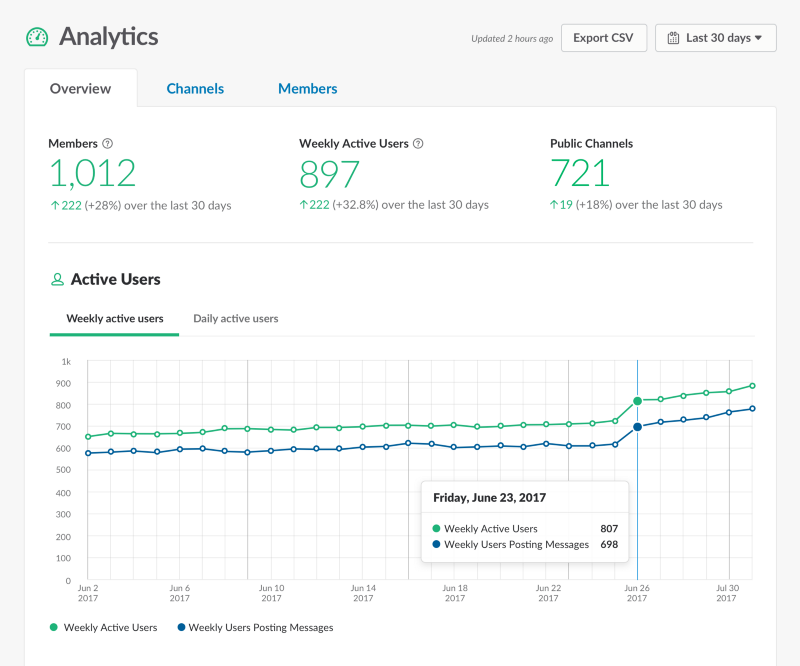 Keep up with what's top of mind…and what's not
Because channels are often dedicated to specific subjects, gaining visibility into your most active channels clues you in to trending topics. This can be a powerful way to quickly spot an issue that needs attention, like a spike in customer support tickets, or a topic that's sparking active conversation. Conversely, sorting by the lowest number of messages sent can point you toward inactive channels that can be archived to keep your team's channel list tidy and relevant.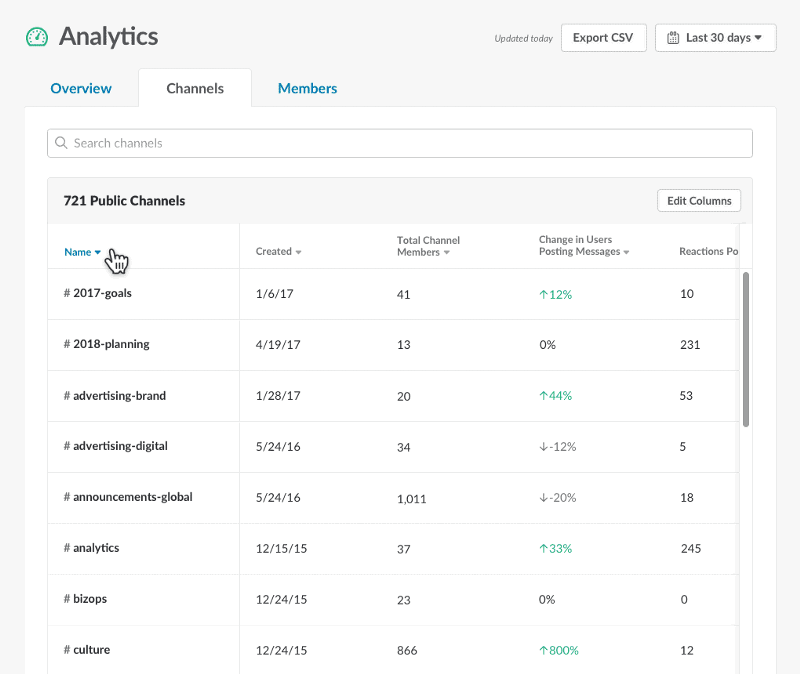 Identify power users who can help bring others on board
When you're introducing Slack to new departments, peer training can go a long way in helping new team members understand how Slack fits into their daily workflows. Use the members section of Analytics to find early adopters and highly active users whose stories may benefit others in your company.
---
Analytics look slightly different depending on which version of Slack you're using. By default, everyone in your organization can access Analytics. If you're an Admin or Owner, you can manage visibility at any time from the Team Settings page. Learn more about Analytics on our Help Center.
Visit Slack to see how we can help you and your team get more done together.