Win more business with Slack apps
Add these sales apps to Slack so you can spend more time with your customers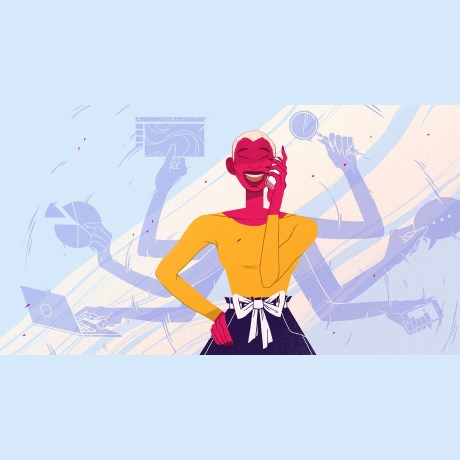 We are continuing to round up the best Slack Apps for various roles and departments. So far, we've covered apps for software development, apps for marketers, and now, we're highlighting apps for Sales teams.
You've likely already connected your Customer Relationship Management (CRM) system like Salesforce, Pipedrive, or Prosperworks to your Slack workspace, but what you might not know is that apps can also help with more advanced sales workflows like pipeline reporting or verifying enablement material. From your first call to ringing the gong on a signed deal, these Slack apps will take a bit of busywork off your hands so you can spend more time closing deals.
Update CRM data in real time, right within Slack
CRM tools are an invaluable part of the sales process, but logging in and clicking through multiple steps just to do something simple like update an opportunity size means less time you could be spending with your clients. Sudo detects new contacts and allows you to add them to your CRM with just one click. And apps like Troops let you to view and edit Salesforce info right where you are working with your team, in Slack.
Interact with your leads through Slack messages
Don't miss out on a conversation with your customers when you have their attention. With live chat apps like Drift, you can message your customers directly from within Slack. Each time a visitor to your site starts a conversation, the Drift app will spin up a special Slack channel where you can communicate with your potential customer.
Keep enablement materials up to date and easily accessible
Have you ever been confused about which version of a spec sheet to use? Or spent longer than you'd like to admit searching around for the most recent deck from marketing? Guru and Niles turn your Slack conversations into an internal wiki so you can keep important docs and information at your fingertips.
Guru has a browser extension that recognizes Salesforce and LinkedIn records, and predictively surfaces the right sales assets at the right time. For example, based on the competitor field in an opportunity record, Guru will present the appropriate competitive positioning messaging. That same positioning info is searchable and editable within Slack as well, and you can see when the information was last used. This means the teammate providing the information, and the sales rep using the information, can both rest easy knowing it is accurate and up-to-date.
Monitor your pipeline and automatically share sales reports
Ever have a conversation and need to reference your sales data on the fly? Apps like Looker and Woobot make it simple for you to generate reports directly from Slack where you can share and discuss the data with your team. Just like Slack, these apps work on any device so you can pull and share reports, even if you're on the go.
Everyone can use an extra hand from time to time. Apps like Tact can help you bring together multiple sales tools and surface the right information at the right time though a conversational UI.
Deliver the perfect pitch
Start a Clearslide presentation right from Slack with a simple slash command /clearside. Your teammates can join in on the presentation and the app will automatically post meeting recordings and highlights back to your channel and auto-log the call in your CRM.
Chorus.ai just launched a new Slack app that will analyze your calls and help you perfect them. Chorus will automatically record, transcribe and analyze your meetings in real time, then highlight key moments from the call. You can send the audio snippets into a Slack channel, where your team can discuss and learn from each other how to deliver a highly effective pitch.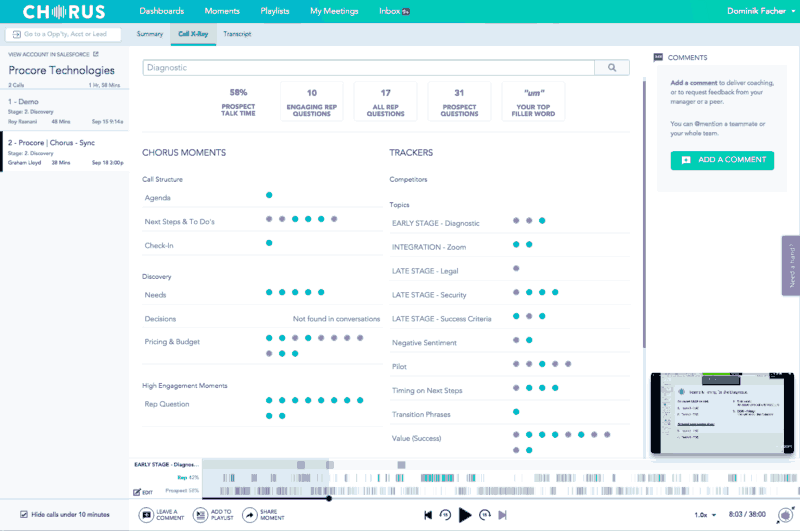 So many apps, so little time.
Clearly we have a lot of sales apps in our directory. If you want to get started with just three, add the Salesforce app to bring your CRM data into your conversations, and check out Troops or Woobot manage your sales pipeline in real-time from Slack. Happy selling!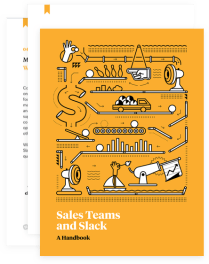 Sales Teams and Slack
From assigning leads to celebrating deals, here's how to manage an entire sales pipelines in Slack.
Download the ebook