How to bring outsiders into your team's workspace
Managing freelancers and other external partners in Slack
Using Slack can improve how companies communicate inside their own walls — but when it comes to working with outside partners, a lot of people fall back to other means. Phone calls, emails, and sending files to and fro can feel like going back in time while simultaneously adding barriers to getting work done.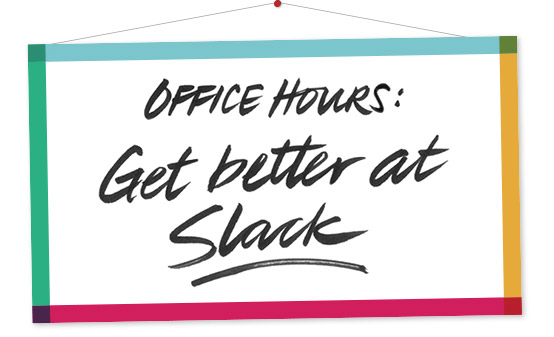 Thankfully, there are ways a company can easily use Slack to do work with freelancers, agencies, and outside firms that shortens distances and reduces hassle.
Individuals: Single-channel and multi-channel guests
On every paid Slack plan, administrators can add up to five single-channel guests for every member of their existing team, free of charge. Dedicating a channel to a project is a great way to keep it organized, and using the single-channel guest feature to let in specialized outside individuals is a breeze. Since these accounts are limited to just one channel, you don't have to worry about them accidentally seeing details from other parts of your organization.
With this feature you can invite your accountant into the #finances channel to share quarterly reports. Some companies even use this as a way to offer customer support in Slack, where, say, a cloud service invites a customer into a dedicated channel along with their sales and technical people assigned to the account. Slack itself uses this feature internally throughout the organization — the artwork at the top of this post was commissioned with a written brief, sketches were approved, and final artwork was delivered all in an art direction channel with freelancers as guests.
There's also a multi-channel guest feature to let your most prolific individual contributors participate in additional channels — but know that unlike single-channel guests, each multi-channel guest will be billed as a full-fledged account.
Get on board with Shared Channels
Say you're an established company looking to expand your marketing into television for the first time. To ensure success, you hire a creative firm that specializes in video ads. You could make a channel and bring in a few individuals as guest accounts, or vice versa if they use Slack as well. But what if you could talk from one Slack team to the next, each side adding or removing specialists as necessary to deliver their work in a channel, without new accounts or logins?
That's the beauty of our new Shared Channels feature for paid teams. You can create a single shared project channel both inside your company and your outside creative firm, where both companies can directly access it in their own workspace. As your video ad project progresses, writers and designers can join to upload scripts and storyboards, marketing leads can approve early edits, while project managers from both companies can monitor the channel, and video producers can upload the final cut to complete the work.
What Shared Channels can do for freelancers
Shared channels can also simplify your work life if you're a freelancer or consultant. Instead of joining dozens of Slack teams where you were once a guest (only to lose the conversations, context and information when the work is complete), you can create a single-member paid Slack team to organize all your projects. Future clients already using Slack can connect with you in any number of shared channels where both parties can access that information. You'll share drafts and mockups and incorporate real-time feedback, and send final deliverables either team can search at any time.
---
Working with varied teams of freelancers, consultants, and other agencies can be complicated, but if you can keep it all organized in Slack, your conversations with clients can happen as smoothly as with coworkers. You'll make decisions quickly, as everyone involved (both inside and outside your team) can share direct access to information around projects.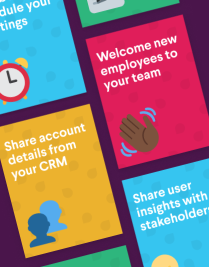 Start working smarter with Slack Tips
Step-by-step guides to help you work better as a team and get more out of Slack—no matter what work you do.
Get tips
Matt Haughey thinks working with freelancers in Slack is the cat's meow.