More than messaging
A thousand apps, developer growth, and a new home for apps in Slack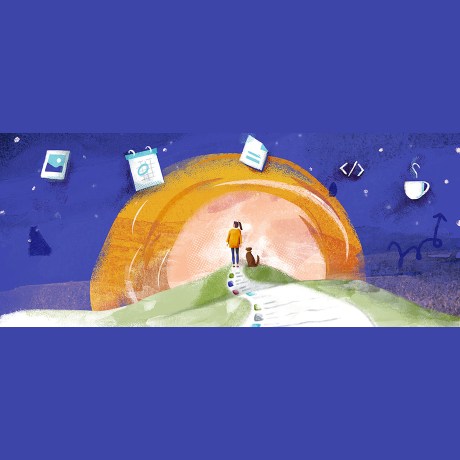 Messaging alone has never been Slack's whole mission — whatever workflow you do daily that sucks away a little time, or distracts you from the real work, can be smoothed out and connected with your conversations. It's thanks to our developers and partners that this is a reality with Slack's platform.
And we've got some significant platform growth to share. More than 1,000 apps are now listed in our App Directory, with over 200 of those being used by thousands of companies. This growth has been fueled by our developer community, and we now have over 155,000 developers actively building for Slack. Here's a closer look at more platform news about the App Directory and our Google partnership.
A new place to find apps in Slack
Today, we're bringing the App Directory into Slack to make accessing the products you use for work simpler and more convenient. You can now find apps in the sidebar below your channels and direct messages. Clicking on the App header opens an at-a-glance view of the apps your team is using. Want to find something new? With a quick search you can peruse apps — right within Slack — and discover new ways to streamline your work.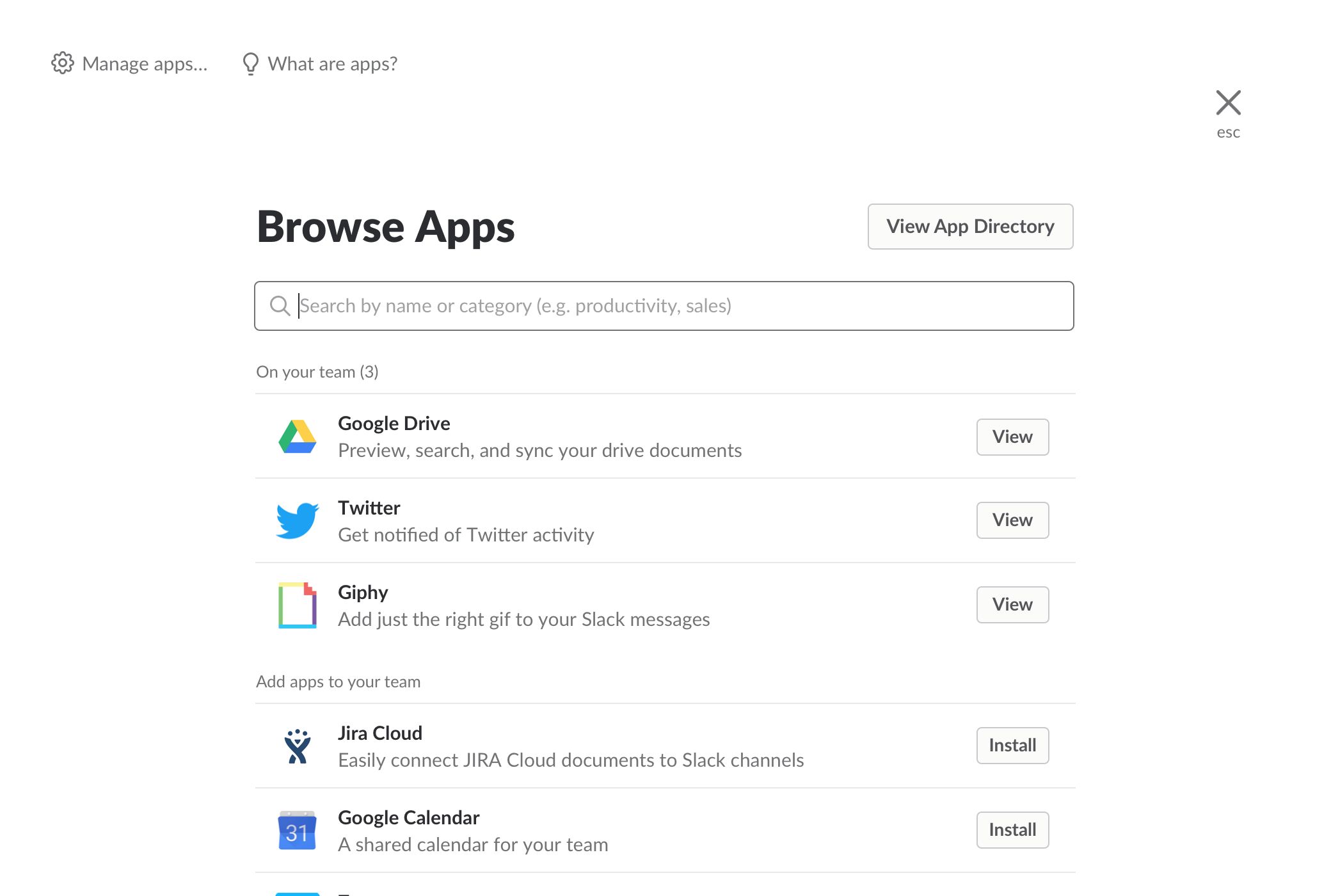 The Google Partnership: more improvements to Google Drive in Slack
One of our most popular apps is Google Drive. Our partnership with Google has enabled us to bring continued improvements to this app, and today we're taking some of the peskier permission-checking off of your plate. Now, when a Drive file is shared in a channel, the app will check that it is accessible to the group you've shared it with. If not, you will be prompted to update your sharing settings right where you shared the file, instead of having to pop into a new window or back into Drive to get the task done.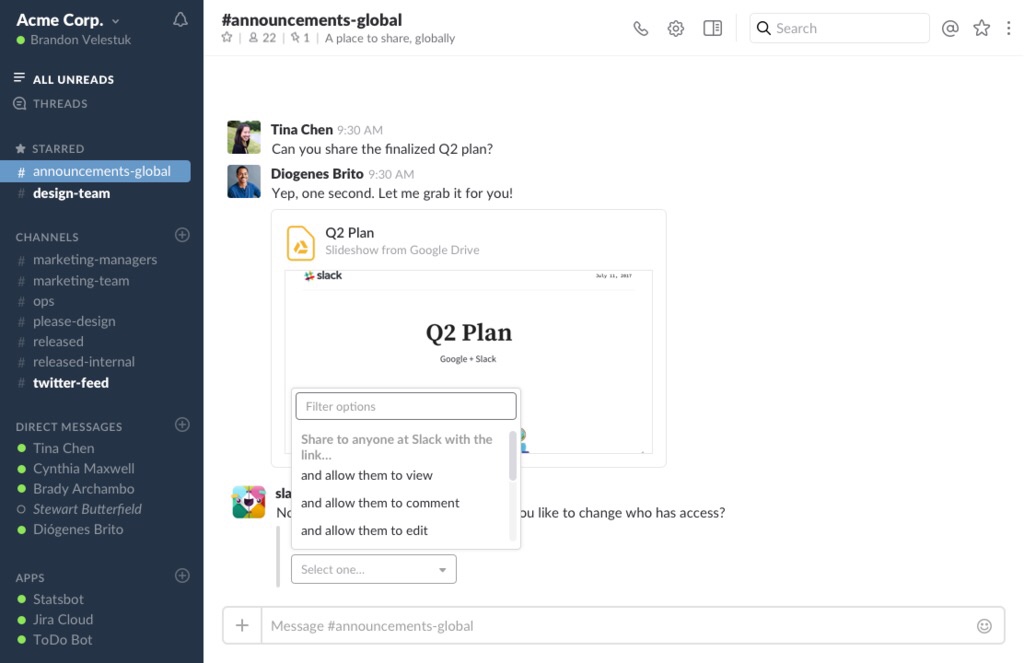 When we say "Slack is where work happens," we don't just mean people sending messages to one another, but the integrated workflows, business processes and data streams that spin the gears of work for tens of thousands of our business customers around the world. These are our platform efforts — the result of our customers, developers and partners using Slack for all kinds of work.
If you want to learn more about how you can use platform, try adding apps to Slack, or build your own.
Developers, see what this all means for you. Read more on the Platform blog.
---
Want to read more? We've also made seven new Slack Fund investments that you can learn all about.