Preview Google Drive files in Slack
Now you can get a rich view of your docs right in channel When we announced our official partnership with Google last year, we shared a set of upcoming…
Now you can get a rich view of your docs right in channel
When we announced our official partnership with Google last year, we shared a set of upcoming enhancements to the product integrations between our two platforms. Today the first of those is available: the ability to preview the content of Google Drive files directly in Slack.
Now when you share a link to a G Drive file in Slack, a rich preview of the file will expand in channel giving your team a high-level glimpse of the content it contains.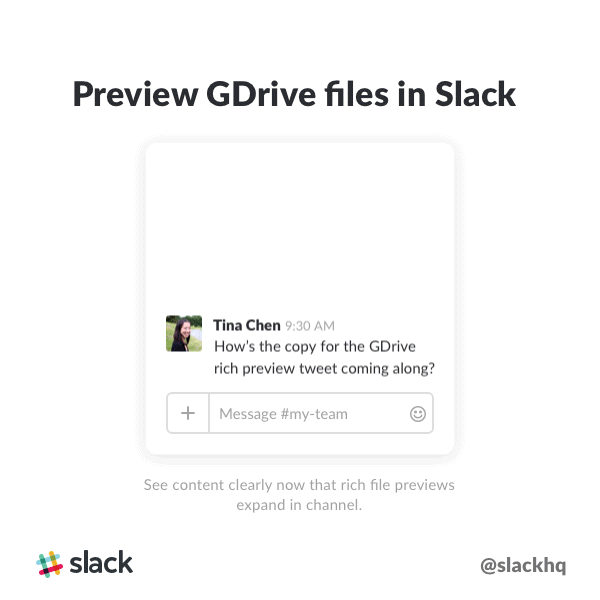 Add the Google Drive integration to your Slack team today from our App Directory, of if you've already integrated Google Drive with Slack, reload Slack to enable rich previews. Ta-da!
---